The 2022 China International Fair for Trade in services arrived as scheduled. Moxuanju appeared in hall 2 of the cultural and tourism service area of the trade in services this time, which is the largest sports service exhibition area in the whole exhibition. This time, Moxuanju won the attention and coverage of the Central News mainstream media and important media.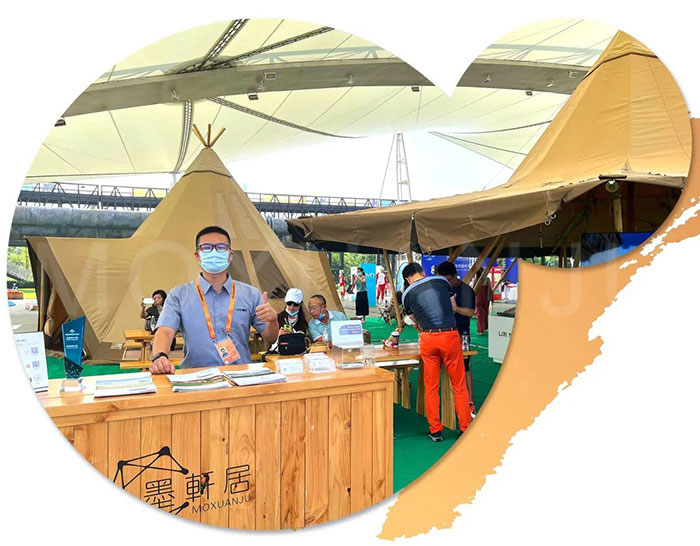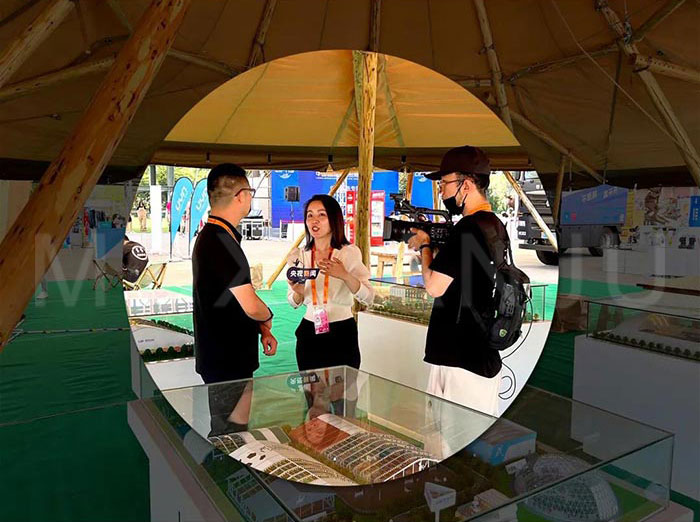 In this exhibition, Moxuanju mainly presented three Tipi tents of different shapes. Tipi33, which is suitable for two people's outdoor luxury accommodation. Tipi16, which is a romantic pavilion in the camp, and Tipi40 is more suitable for large-scale outdoor activities, enjoying the sensory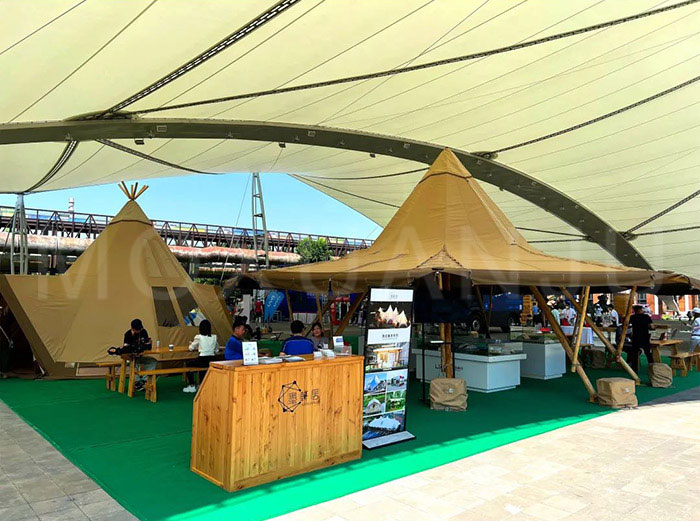 In the rush of modern social life, we try to find a balance between city and nature and create an outdoor space more suitable for modern people. While enjoying the outdoor nature, we also have a better outdoor travel experience, which makes camping more exquisite and says bye to the embarrassed camping!