2019 Beijing Spring International RV and Camping Exhibition has ended. Moxuanhu brings 3 self-developed new products, shell-shaped glamping tent, hot balloon glamping tent and modular glamping box to this exhibition. The unique appearance and exquisite interior are eye-catching.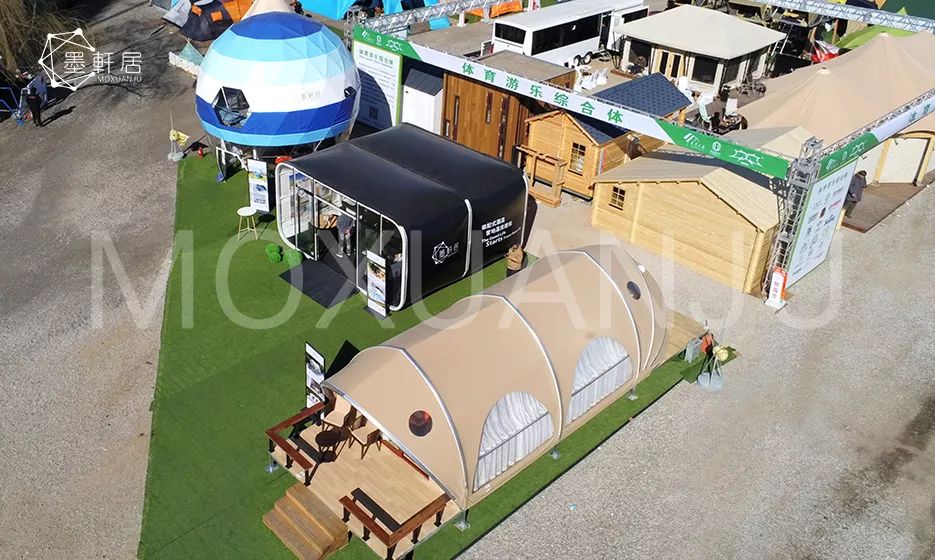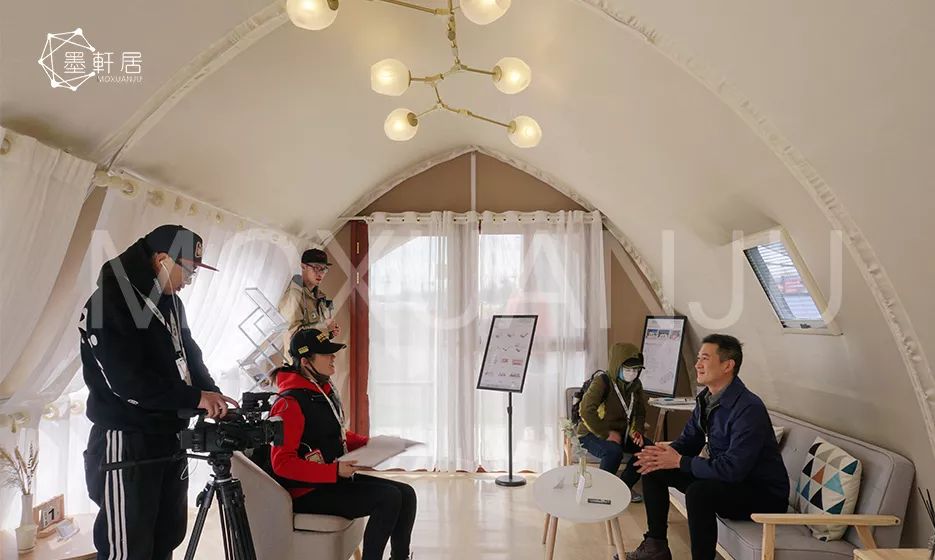 Vice President of Mo Xuanju accepted an interview with the organizer in the shell-shaped glamping tent
Shell shaped glamping tent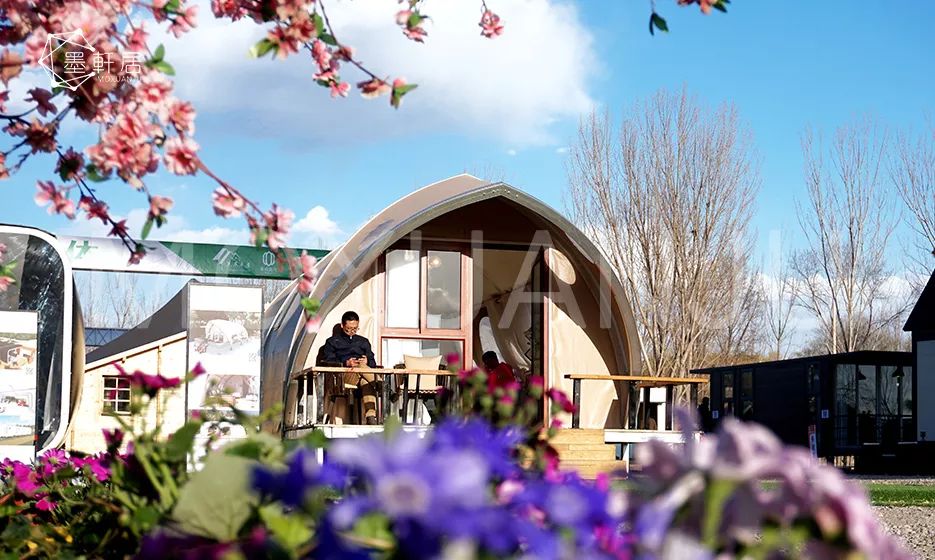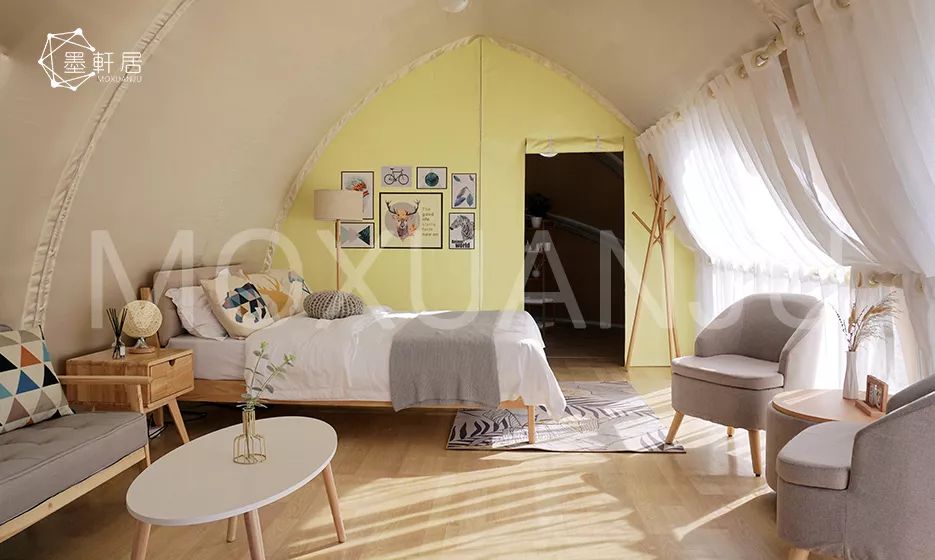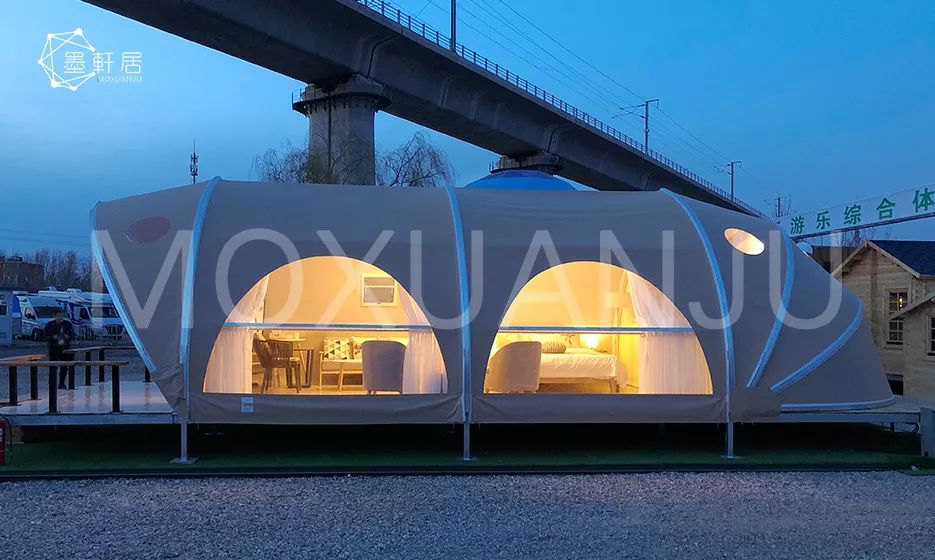 Hot balloon glamping tent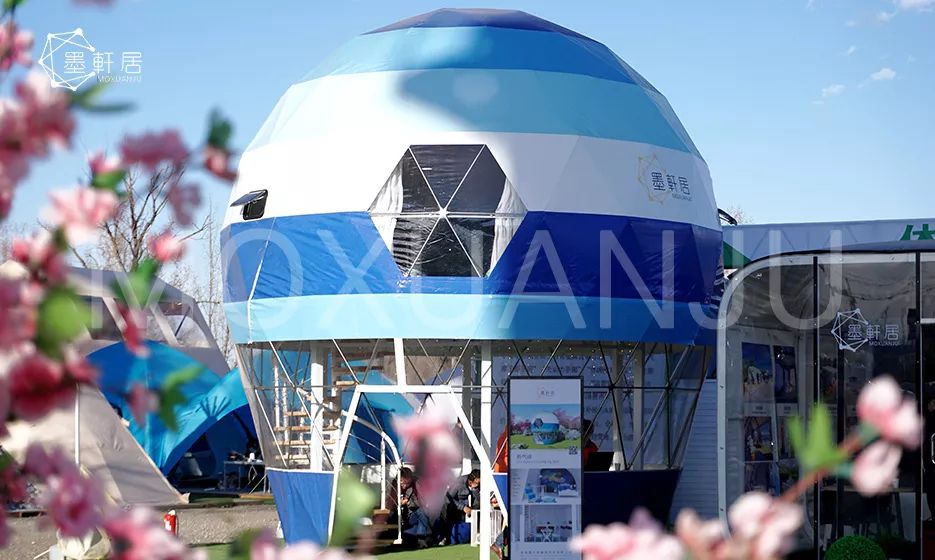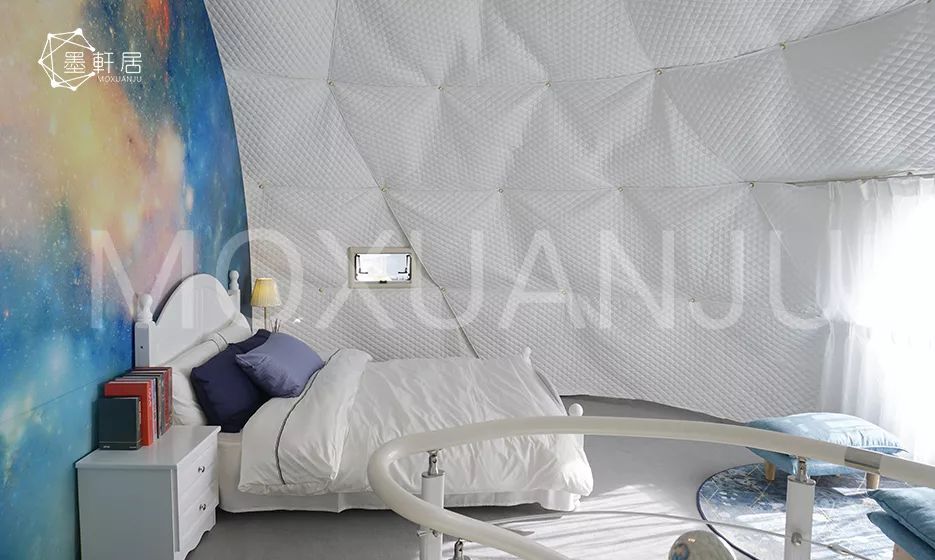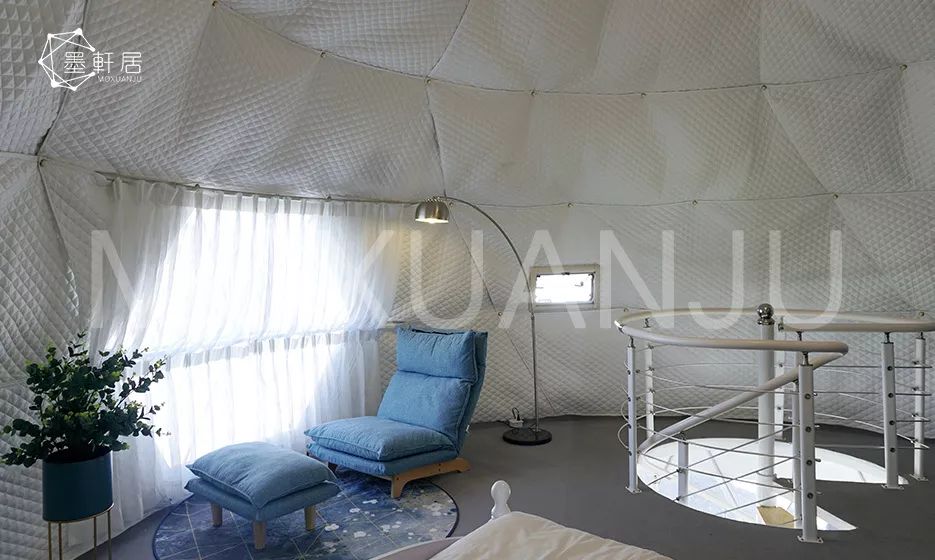 Modular glamping box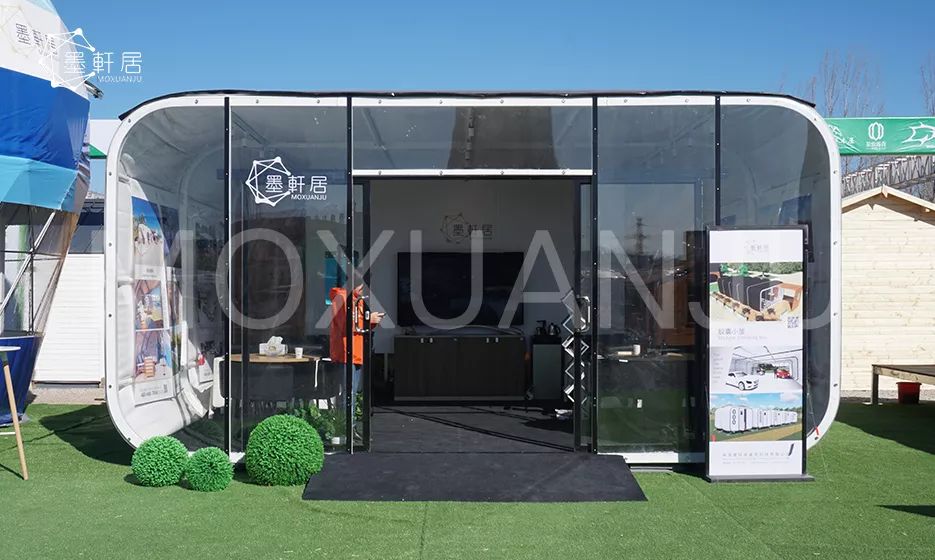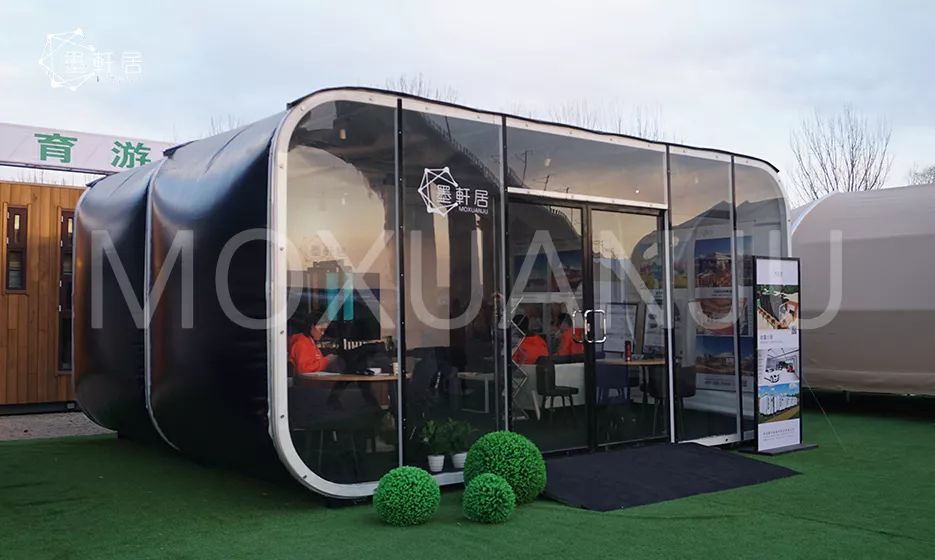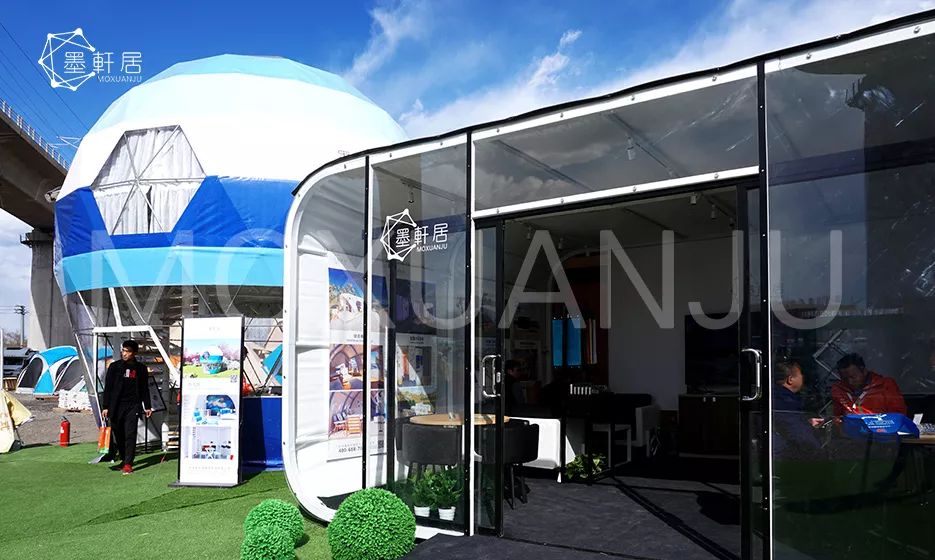 The Moxuan glamping tents blend nature and humanities to create a campsite and outdoor lightly luxurious residential experience and also pay great attention to enhancing the added value of the camp and the natural landscape of the scenic spot. As the sun sets, night falls, and the starlight in the tents of the Moxuan camp has become the last gentleness of this quiet night.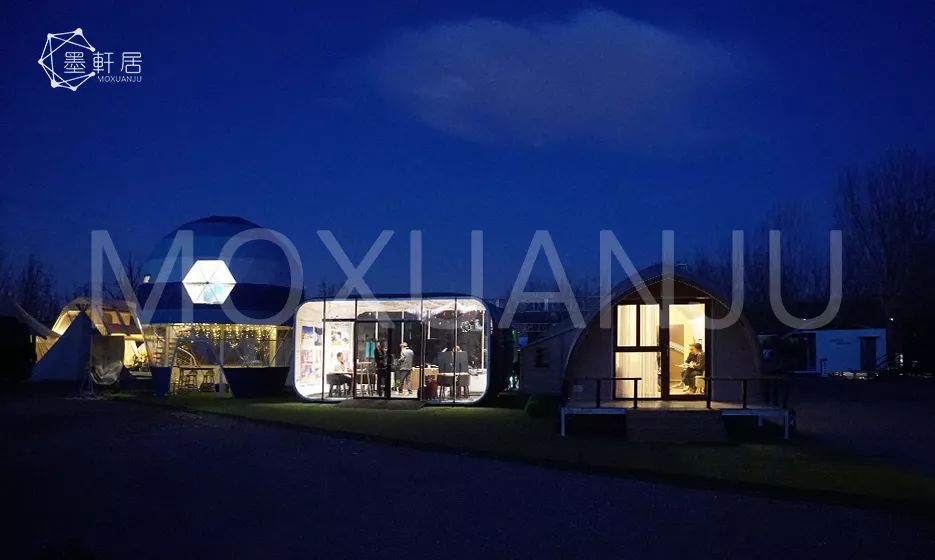 March, flowers blossom, is a good time for a spring outing, so please be prepared anytime to experience the outdoor wildlife.
Related Blog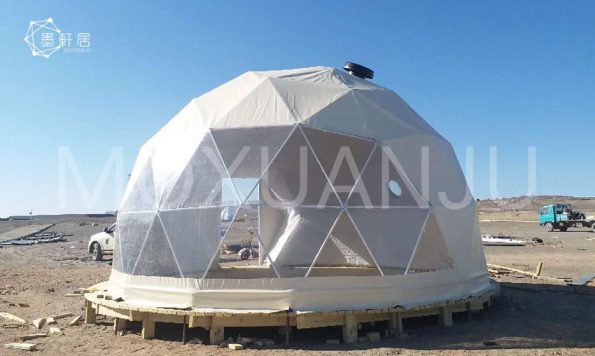 Many people may had experiences that feeling cold in the morning when got up in tent or woke up by adjoining tents. However hotel glamping tents as new product can offer comfortable experiences for camping, this is what traditional tent does not have. In cold regions, some people may ask how to solve problem of […]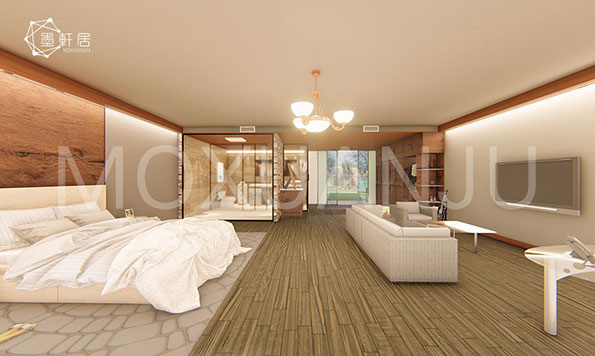 In recent years, with the booming development of the travel industry, the hotel has also ignited the hotel tents. The hotel tents have become the new favorite of everyone, and have become the holy place. Many travel companies want to seize the opportunity to build a glamping tent base quickly. However, they didn't get in […]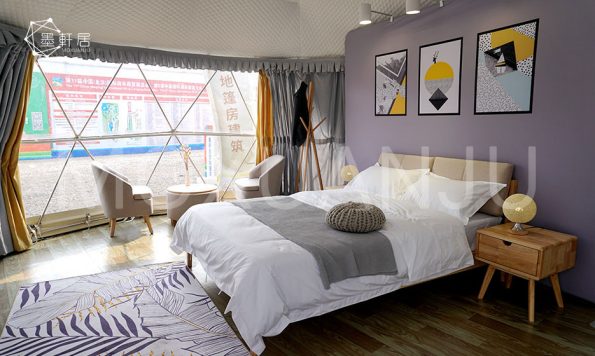 In nature, the appearance of glamping tent, which is stylish and beautiful, redefines and writes about our understanding and cognition of the hotel, and becomes the place of internet celebrities sign in. Glamping tent has become a new favorite of the moment, it is difficult to book a room which many people even take a […]