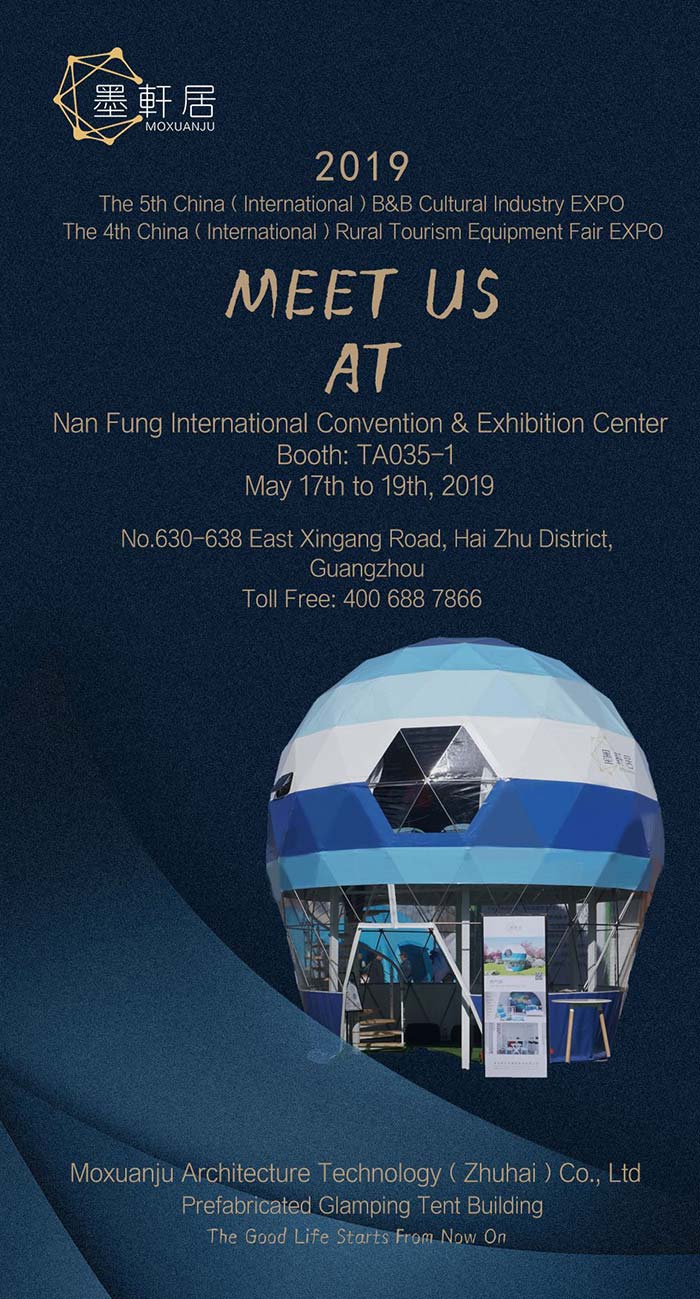 Hello. Moxuanju Architecture Technology (Zhuhai) Co., Ltd will be participating in The 5th China International B&B Cultural Industry EXPO of May 17th to 19th, 2019. This time we will bring more new glamping tent structures to meet the audience.
As a sub-brand of Liri Tent, Moxuanju carries the professional knowledge and experience of R&D, design, and production accumulated by Liri for more than 20 years. It integrates all high-end building resources, integrating architectural design, landscape design, space design, and soft dress, etc. From design and development to project landing, we will provide customers one-stop service of planning, design, production, construction, and management with the original intention of "integrating into nature".
Moxuanju has also been exploring new ways of travel and more other possibilities. We advocating a light asset tourism investment model, rapid construction, rapid use, and excellent integration with natural scenic spots, helping tourism investors to create special accommodations that meet their needs of camps, creating a unique holiday space for investors and visitors. In the future, we don't need to worry about traveling outdoors.
May 17th to 19th, Mo Xuanju is looking forward to sharing more new modes of leisure and holiday tourism with you.
Exhibition address: Nan Fung International Convention and Exhibition Center at Pazhou, Guangzhou, Booth No. TA035-1
Related Blog

Are you looking for a unique and comfortable way to enjoy nature? you will love the large teepee glamping tent from Glamping Hotel!
The Panorama Dome uses a unique tensioning system, the PVC fabric is stretched over the wooden frame.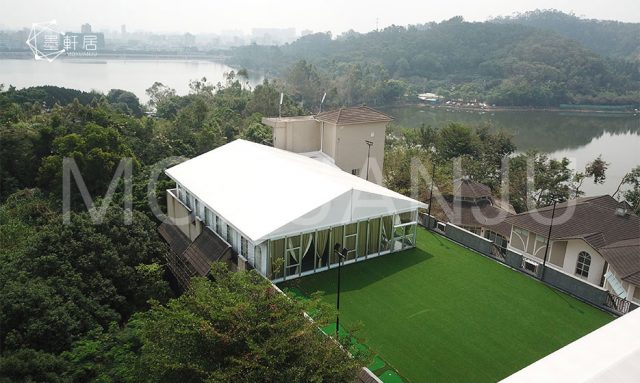 Most people use our glamping tent only for the resort. In fact, we also involve play, sports, and shopping outside the camp, so as to provide more complete temporary buildings for the development of camps. More and more resorts are beginning to put their minds on sports and entertainment. The archery hall has become a […]