The sea is warm and unrestrained, it is always vibrant, and the seawater is clean and transparent. Camping on the beach, blowing the wind on the beach, filled the night sky, and if you can't buy a seaside villa, then come and live in Luxury Glamping Tents on the beach.
The feeling of living by the sea is very wonderful. Awakened by seagulls during the day, and the waves washed the beach. Open the window of glamping tents and enjoy the sunshine, beach, and waves. When you stay in the tent, sleep with the stars and the sea breeze at night. The sound of waves beating the reef is like an ancient and mysterious melody.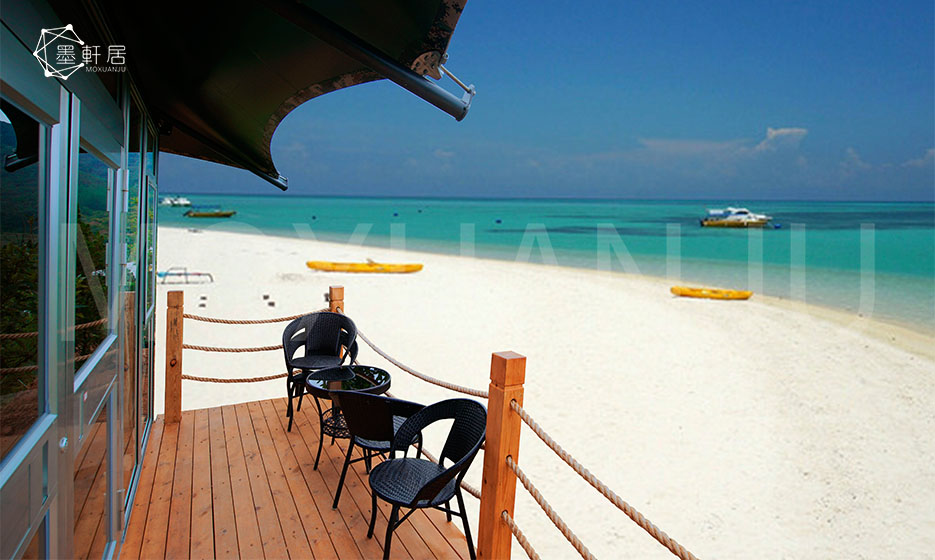 Shell Shape Glamping Tent
The Shell Shape Glamping Tent not only echoes the beach in shape but also adds a platform system under the tent to separate the dry and wet of the tent from the outdoor space. The anti-corrosion wooden floor used in the sightseeing platform outside the tent has a good moisture-proof effect, which is very suitable for luxury camping on the beach.
The transparent design on both sides of shell shape glamping tent can see the sea even in the tent, and the beauty in front of you seems within reach. Tired of playing on the beach, you can take a comfortable hot bath when you return to the tent. The glamping tent can be equipped with a full-featured bathroom, which does not need to be like traditional camping.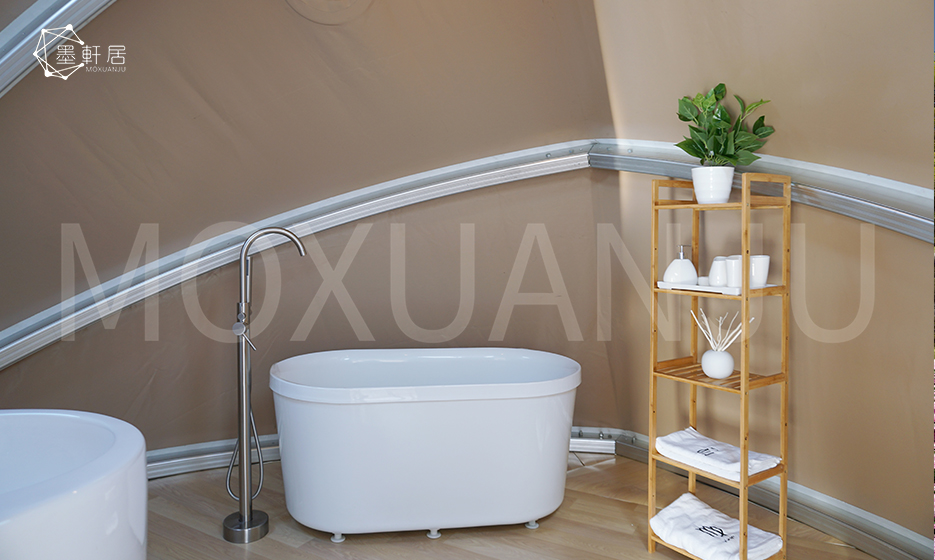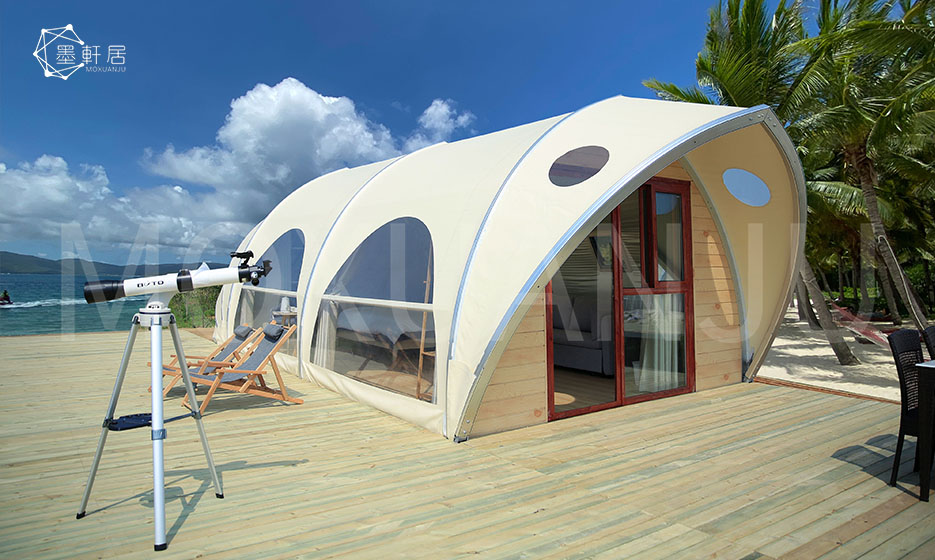 Glamping Dome
The glamping dome tent is also one of the best choices for beach camping. The design of translucent tarpaulin can face the sea directly. Even if you lie in bed, you can enjoy the night view of the sea, which is romantic and warm. Fabric design can also be spliced to add more appearance styles.
Glamping dome adopts hemispherical design, which not only has a strong sense of creativity in appearance design space, but also has a unique internal open layout, which will bring you a real experience of the fun of luxury camping.