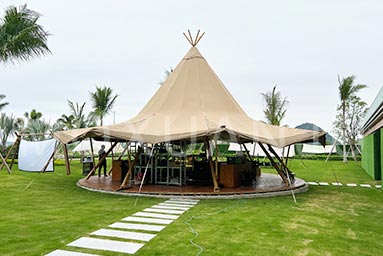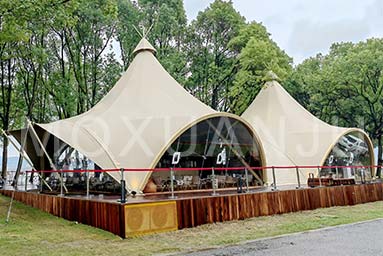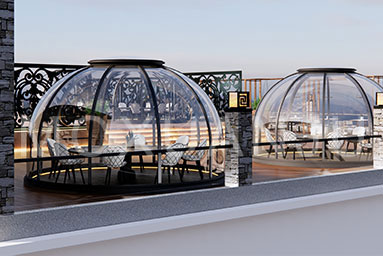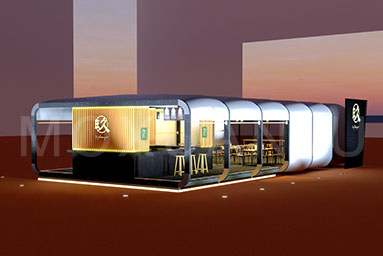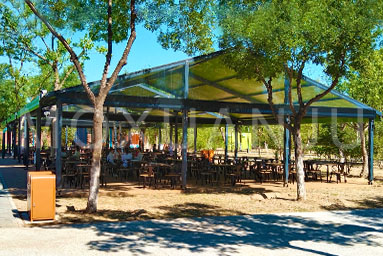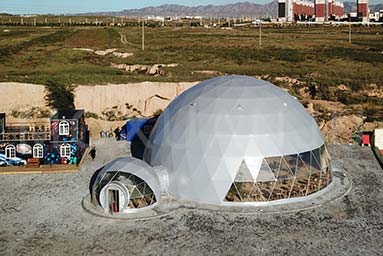 How can the outdoor restaurant be more luxurious? If we use traditional reinforced concrete construction, it will range from half a year to more than a year. However, the largest feature Dining Room and Restaurants of Moxuanju Glamping tent Solution is with the prefabricated structure of the factory, you can easily transport and install it. It can reduce a lot of construction waste during construction and is more environmentally friendly.
Our outdoor restaurant has many appearances, different products provide aluminum alloy, hot-dip galvanized steel, wood mixed and other kinds of structures, with strong wind resistance and snow loading resistance. We are focus on practicability. The walls can be matched with hollow glass curtain walls. The internal partition wall can be integrated partition wall considering the beauty and privacy. Moxuanju glamping tent has diversified and complete supporting facilities, fully satisfying your usage as a casual bar or coffee shop for catering.
When you are on an outdoor vacation, besides enjoying the scenery, the tent restaurant is a good place for you to relax. No matter it is having a beer or cold drinks, it can make you feel comfortably and that is the vocation we expected.