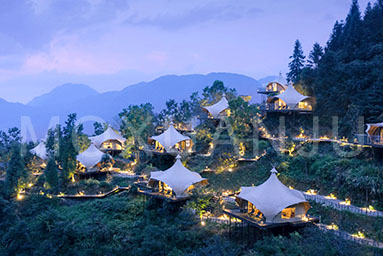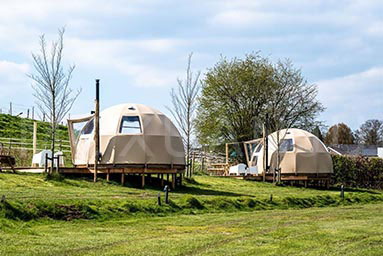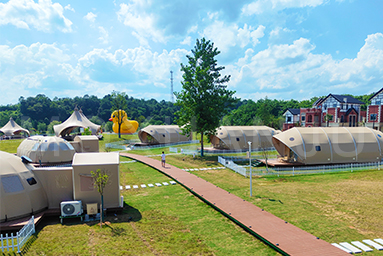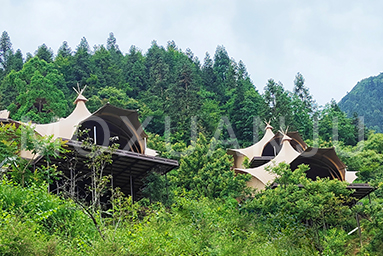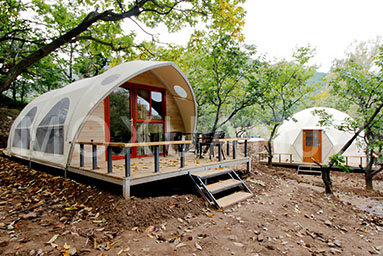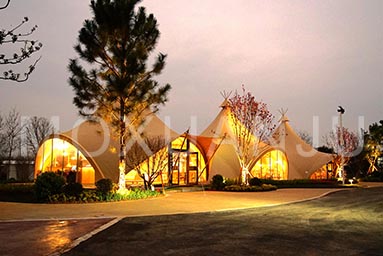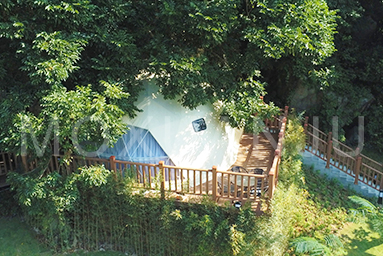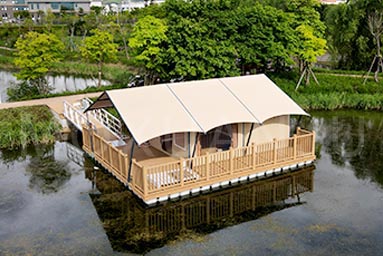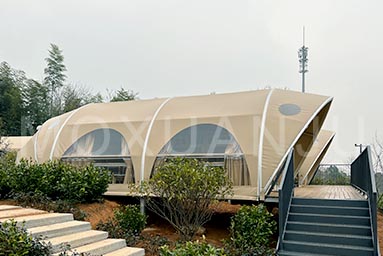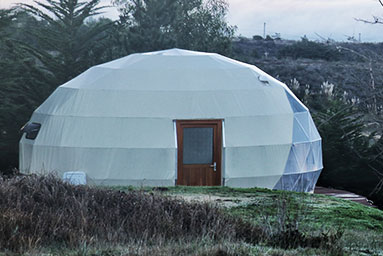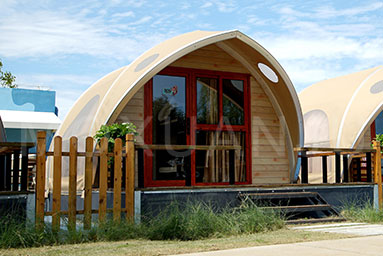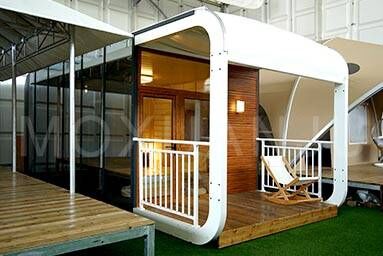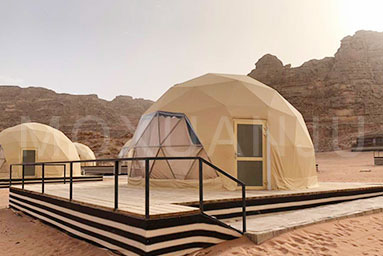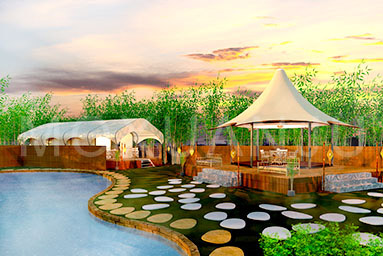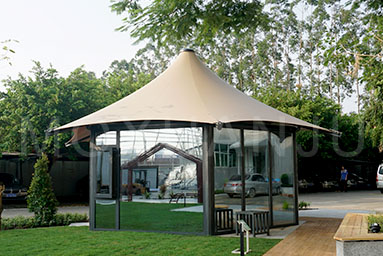 For Tent Resort, having an excellent holiday environment is their inherent advantage, because usually resorts are built in places where the surrounding natural environment is mature, and the supporting facilities and environment are relatively complete. The luxurious bed, large outdoor pool, exquisite buffet, and afternoon tea are all images that come to mind when we mention the resort.
Because of this, the needs and expectations of travelers have also become higher. The monotonous resorts are no longer able to satisfy their fantasies about vacation. The pursuit of specialization of holiday accommodation also drives resort hotels to slowly transform and upgrade the holiday experience.
It is most appropriate to implant Tent Resort into the resort. Because, the tent element and the natural environment in the wild are a perfect match, and it comes with a casual holiday temperament. Each tent can become an independent room. For Tent Resort, you can design the wall with glass. When the weather is good, the sun can shine in the room, making the room bright and comfortable.
Tent Resort brings you not only a unique appearance but also a luxurious interior. The luxurious bed, style decoration, exquisite aromatherapy, shower bathtub, Bluetooth audio all the supporting facilities in the room. The entire resort is covered by wifi, even if it is on an isolated island, this is also the most desirable resort.
Coming to Tent Resort means eating, drinking, and playing are all-inclusive. You do not need to think about more routes and strategies. At the resort, you can customize a wonderful trip according to your preferences. You can always eat authentic local food and feel the original humanistic scenery here.
Tent Resort is a fusion of wildness and luxury, which is a return to nature and quality life. Natural integration, style, and comfort with the original ecology have become the most attractive features of hotel tents. Some mature resorts at home and abroad are also introducing products such as Tent Resort, through this accommodation product that advocates integration with nature, to enhance the charm of the resort.