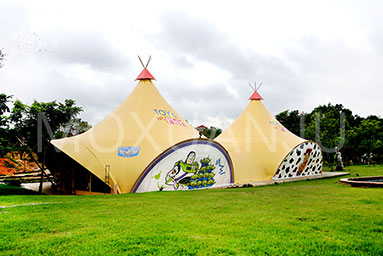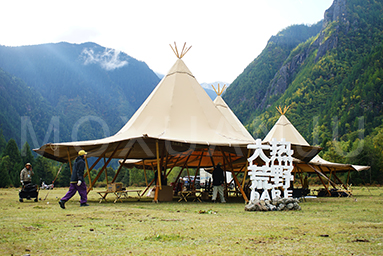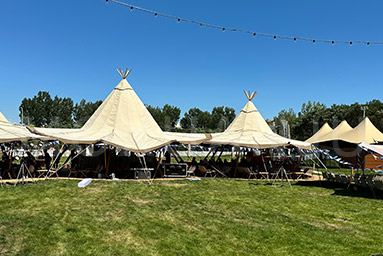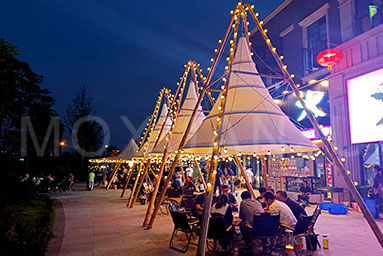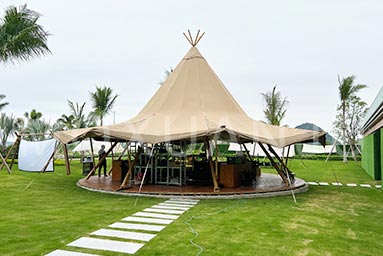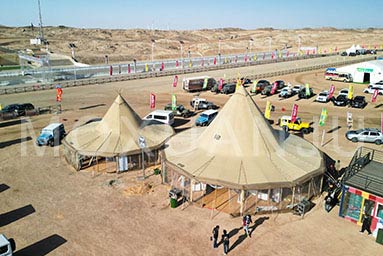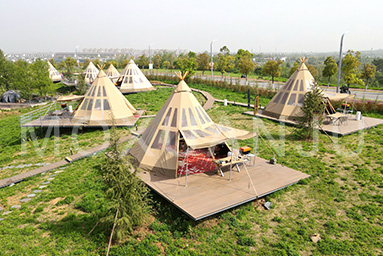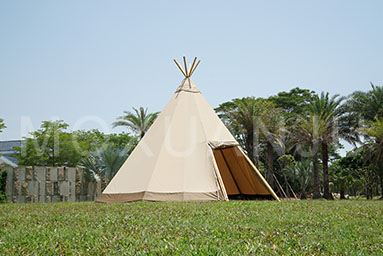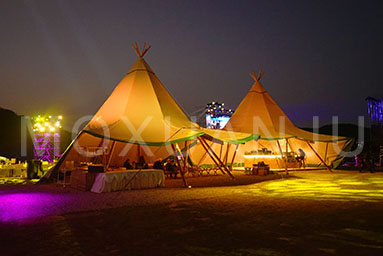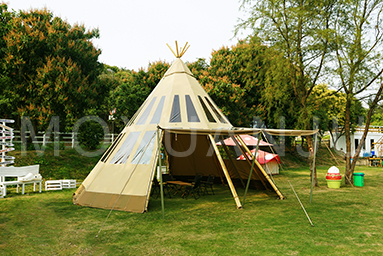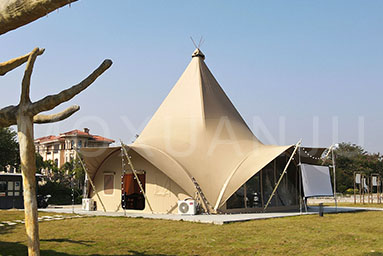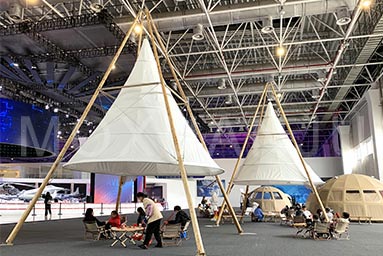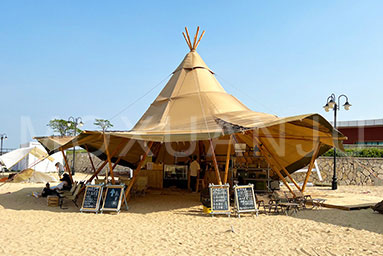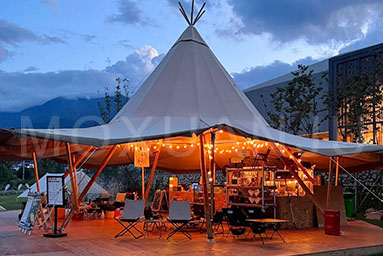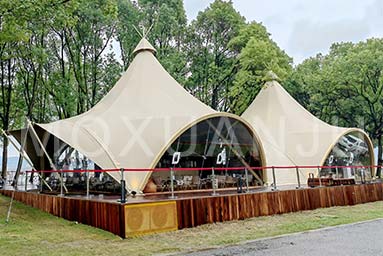 TIPI tent has a long history, it is not just a tent, but also has temperature and soul. Many people's impression of TIPI tents is limited to old and poor accommodation. We have re-developed the TIPI tent, which is made of natural fir as the bracket and waterproof canvas as the "coat". Simple materials can make a large outdoor camp.
As a structure with a huge volume, the TIPI tent does not appear obtrusive in the natural environment. You can divide the area in the tent for different functions, and you can also use multiple tents to combine them into a party venue or outdoor restaurant. Not only is it beautiful, but it also has a more profound and unique experience.
Moxuanju insists on using natural fir as tent support. Chinese fir has traces of time, and high-density canvas gives it better protection. In addition to the traditional sunscreen and waterproof, its strength also has significant advantages in snow-carrying and wind resistance, and it also gives everyone a better sense of security.