Moxuanju has created a series of safari tents. The rooftop is designed with pinnacle and curved surface structure, which can be matched with more than 7 different color choices and equipped with complete internal facilities, creating a pleasant environment and bringing unprecedented experience to the customers! The safari tents can be widely used for tourist attractions, resorts, special towns, etc.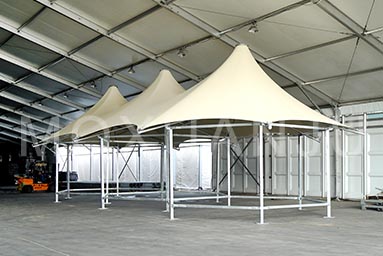 In recent years, the Multi-Peak Glamping Safari Tent has been favored by more and more resorts.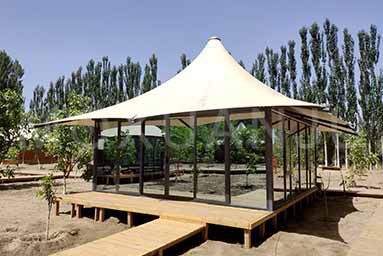 Use a glamping tent in a remote place for a better accommodation experience at a hotel. The glamping tent will also be equipped with wifi, catering, entertainment, and other ancillary services.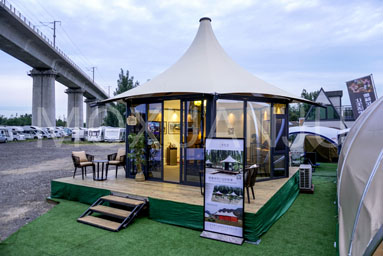 Well furbished and fully equipped,glamping safari tent provides star hotels experience.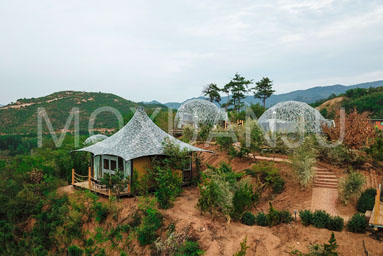 Luxury, comfort, tranquility,
no matter on beach or desert,
tent can blend into the nature.
Sitting on the terrace looking out into the distance,
have a nice cup of tea and chat with your family.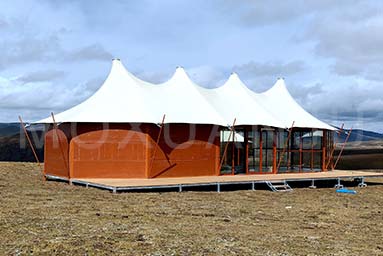 To enjoy leisure glamping trip in nature,
takes Moxuanju multi-peak glamping safari tent.
Modular design allows convertible arrangement,
fully furbished space provides glamorous experience.
Make your holiday a special one,
good times start from a good night stay.