In recent years, Camping community has continuously launched new glamping tents, aiming to create a unique and comfortable camping experience for customers. Moxuanju has a tent R&D technical team for nearly 30 years, and has launched a number of hot-selling products loved by major camps across the country.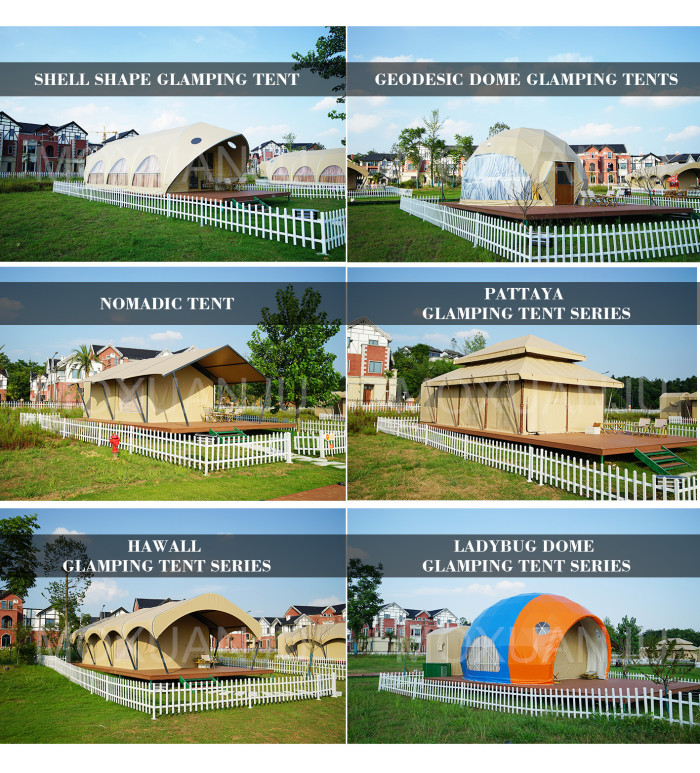 The large teepee glamping tent is an impressive blend of modern aesthetics and ancient Indian culture. It can be used individually or in combination as needed, and the size of the area can be freely determined. And it is often used for catering, activities, accommodation and other purposes.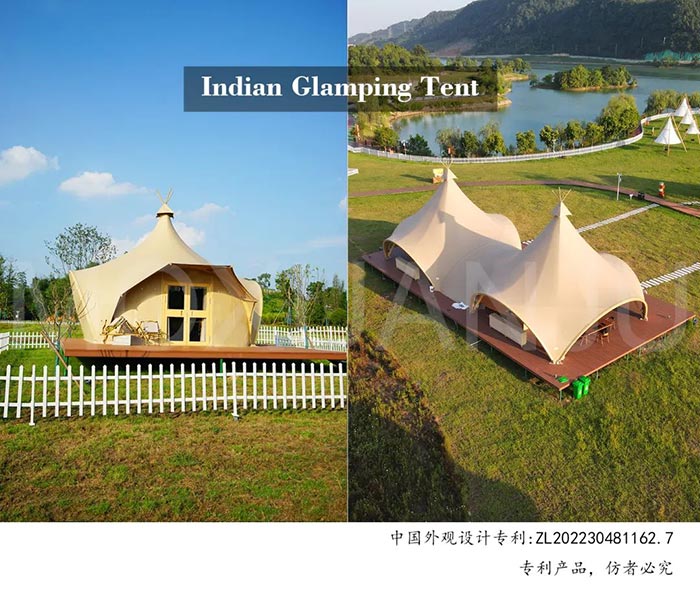 Whether open or closed, large teepee glamping tents offer a high degree of flexibility, plenty of room for imagination and excellent UV protection. The temperature difference between indoor and outdoor is obvious, and it is a very characteristic camp tent.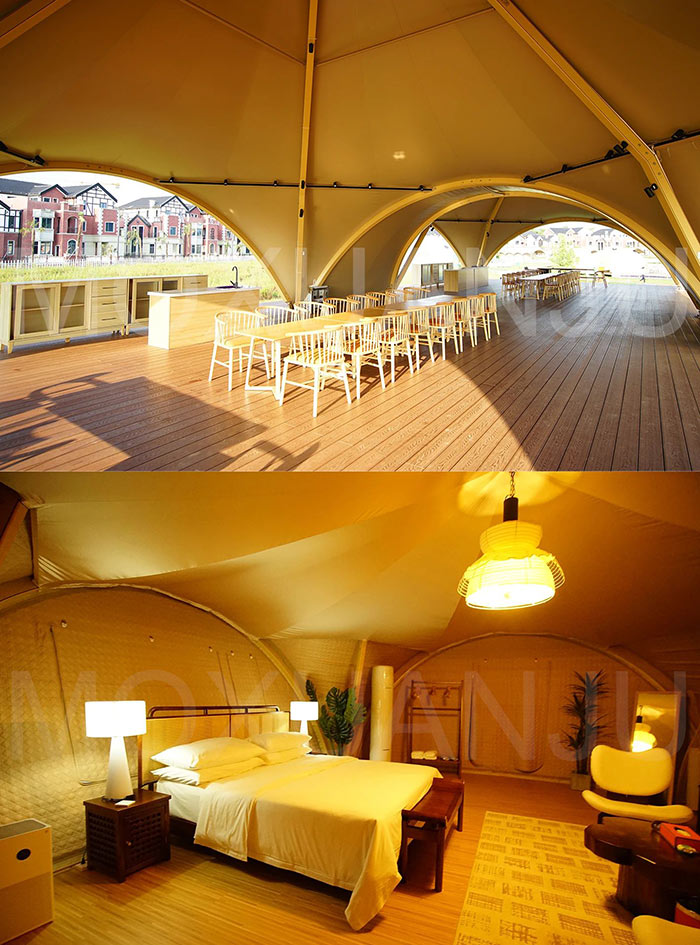 Moxuanju pays great attention to personal space, and is equipped with an independent platform in each glamping tents. This is not only to prevent rain and insects, but more importantly, to let today's young people enjoy the fun of camping in their own space.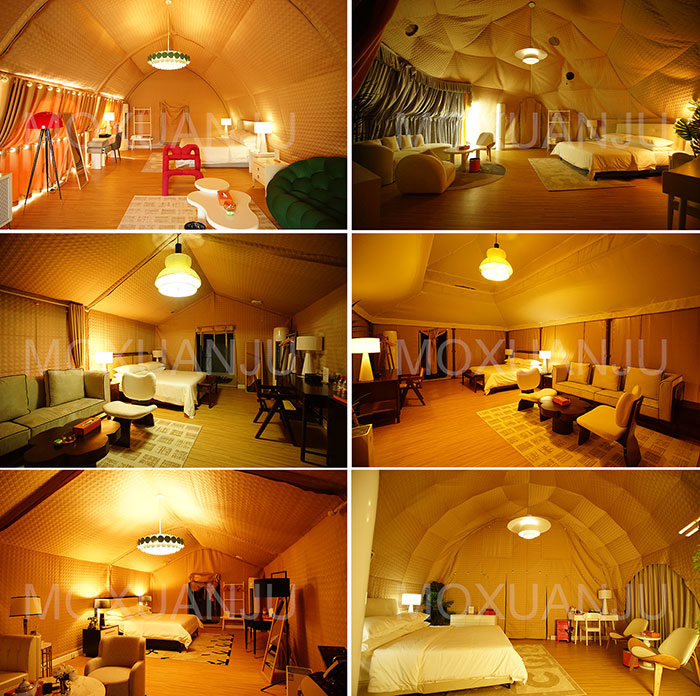 Moxuanju is committed to creating a hotel-style bag-based living experience, and each tent can add an independent toilet to solve the problem of outdoor washing water. The comfortable interior environment makes it easy to enjoy the fun of wild luxury, and the internal insulation cotton design maintains a constant indoor temperature, allowing people to enjoy a more comfortable experience in outdoor natural time.
Panorama dome tent is a star product of Moxuanju, which has attracted much attention since its launch. Its unique shape is like a seasoning in a dull life, giving people a fresh and lovely feeling.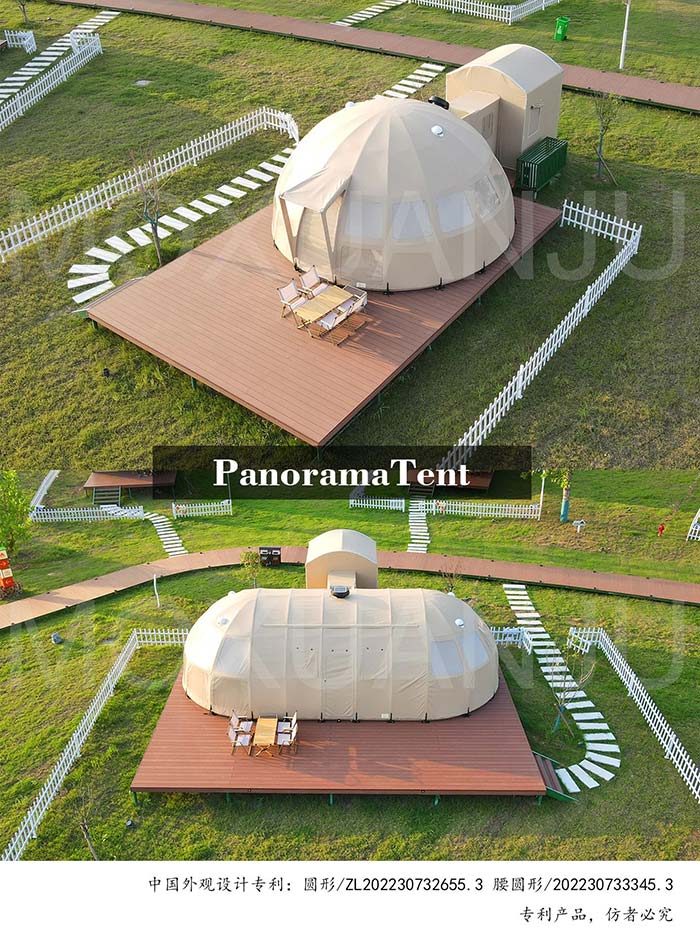 The design of the entire wooden structure creates a comfortable feeling of returning to nature, with large transparent PVC windows showcasing the scenery in front of us. The spacious indoor space creates a high-end suite with one bedroom, one living room, and one bathroom, directly enhancing the experience of the campsite hotel to the extreme.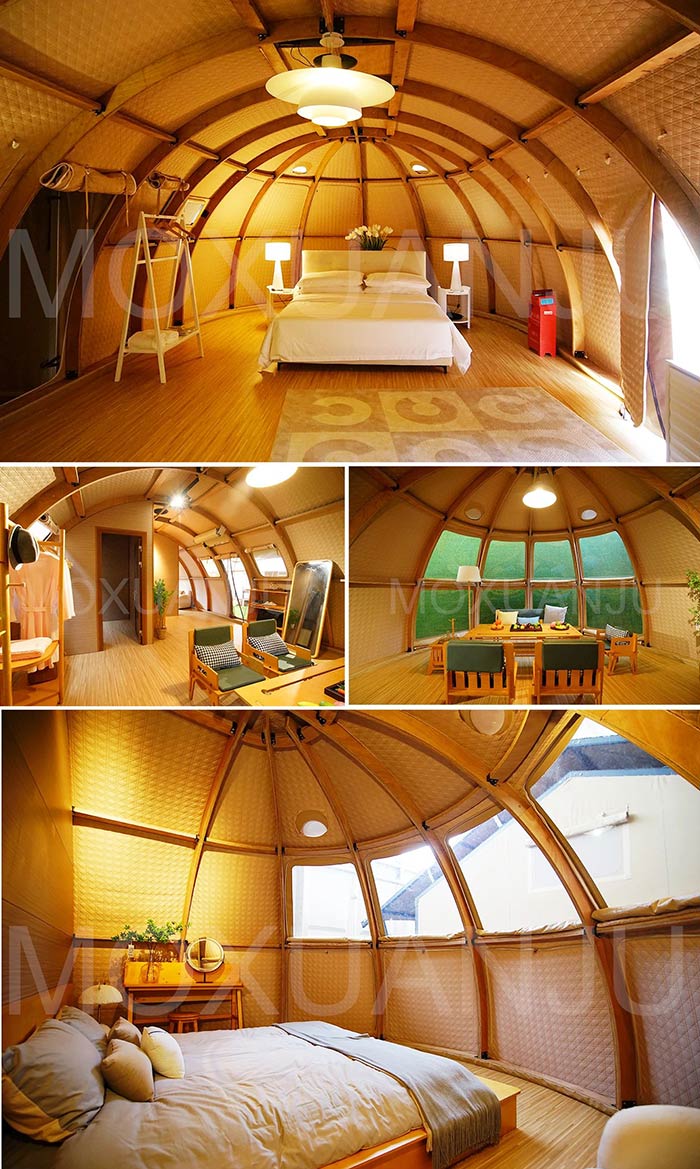 In the research and development of glamping tents, Moxuanju is dedicated to researching every product, constantly innovating, focusing on customer needs and experiences, and creating more vibrant living spaces for major campsites.