Related Case
The concept of "Looking forward to Travel in Nature" will let glamping tent play an important role in the world for now.The concept of glamping will be redefined.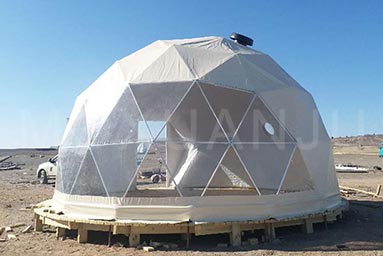 Nowadays, Starry Geodesic Dome Tent has become the"internet celebrity hotel" exist in all the camps of major scenic spots.
The lodge tents is a luxury glamping with exoticism with the unique design style, perfectly integrating with the surrounding environment, creating a different scenery. You'll never forget it once you've seen it.
Tent Hotel Solutions and Quotations