Outdoor enjoyment has become popular. Tipi style camping tents made by us adopt log structure and strictly select wood, in order to create original tipi style camping tents and let customers experience the original camping feeling. Here are four popular tipi style camping tents.
TIPI12/5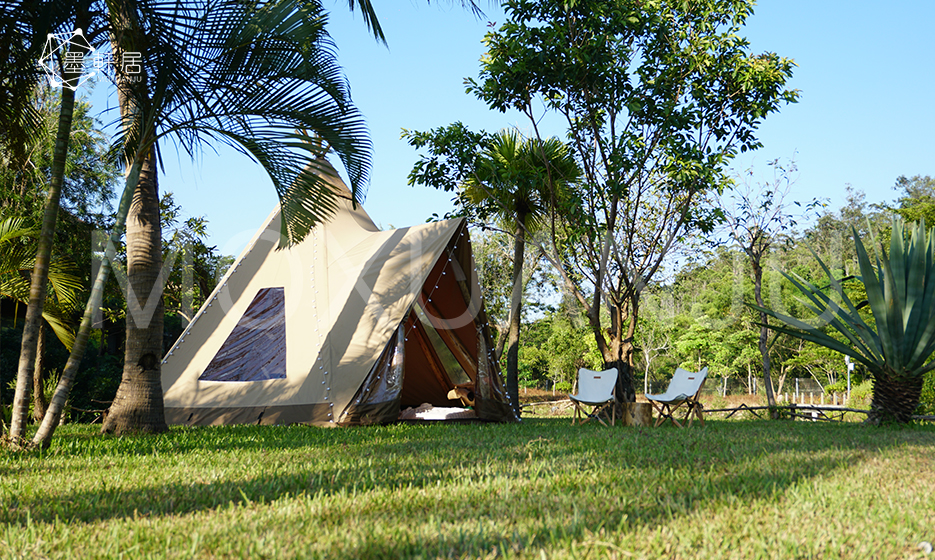 The retro style formed by log structure is specially built for outdoor hotel tent camps. It is suitable for single / double indoor layout. In the tent, it seems to isolate the noisy world and enjoy the pleasant time of outdoor camping.
TIPI16/6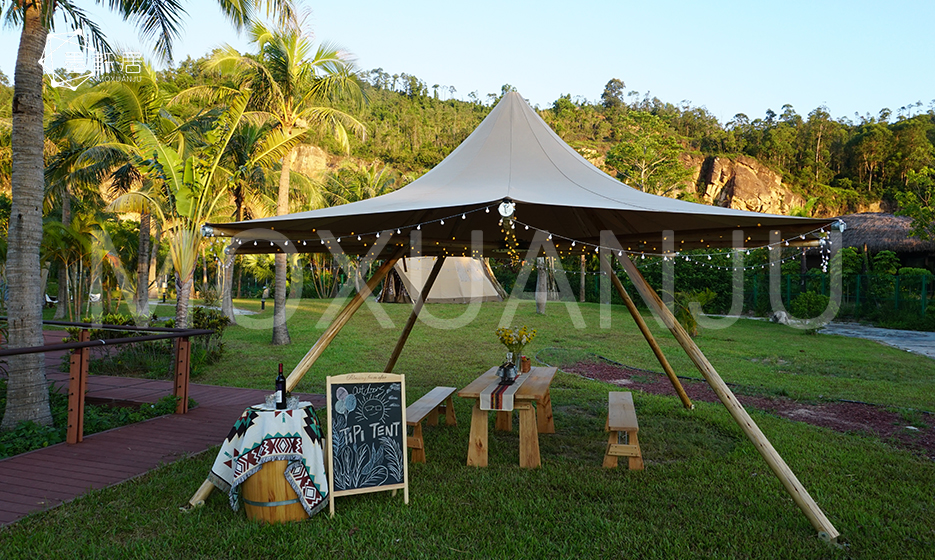 Unique modeling features, designed for outdoor camping activities. It is especially suitable for outdoor barbecue parties, or leisure areas in outdoor campsites, to create a unique environment for you.
TIPI28/7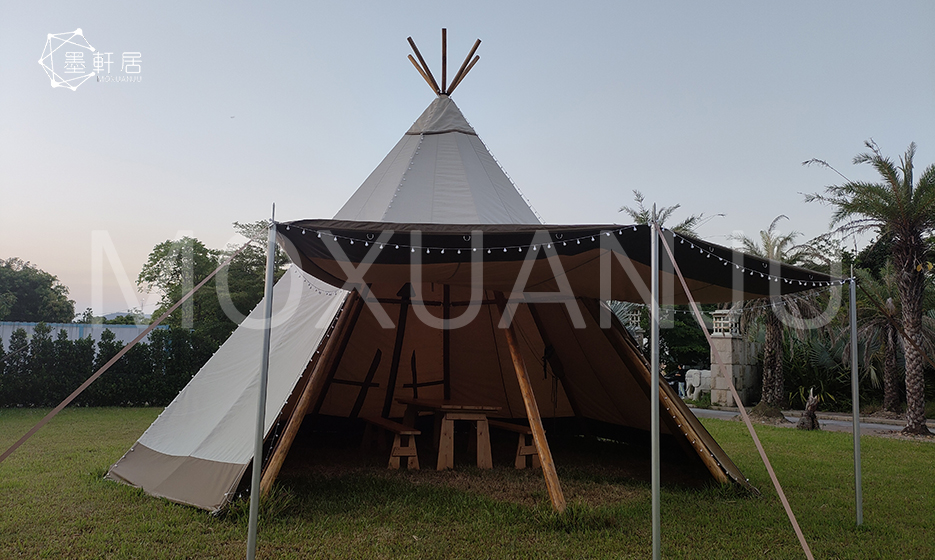 The entrance is equipped with a sunshade door curtain design, which can shade in summer and block rain in rainy days. This humanized design is more intimate. It can be used not only for camping, but also for leisure activities. It is a great place for friends to get together and talk.
TIPI33/6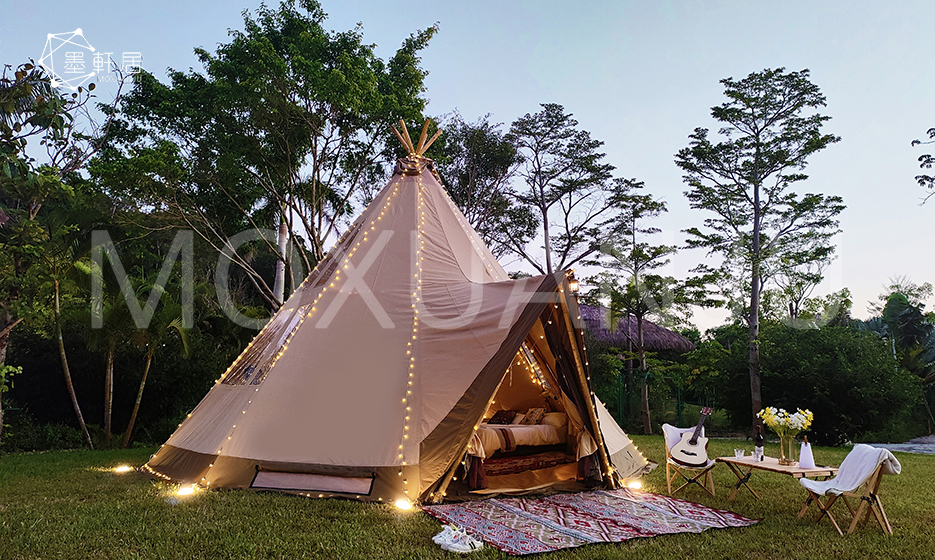 With a large space experience, the double door design shows more Indian style. PVC windows like floor to ceiling windows are designed in the tent, and the viewing effect on all sides can experience the subtle feeling with nature. You can enjoy the stars in the sky when lying in bed. Whether it's a couple or a family outing, it can bring you a feeling beyond imagination.
Tipi style tent integrates Indian culture with luxury camping tents to experience different historical cultures and bring a more novel camping experience. Moxuanju is committed to creating differentiated camping tents to give a better experience.