In recent years, the glamping dome tent loved by many people. Then, as an investment developer for development projects of scenic spots and tourist camps, we must make adjustments to the products of our scenic spots. So how much glamping tents cost?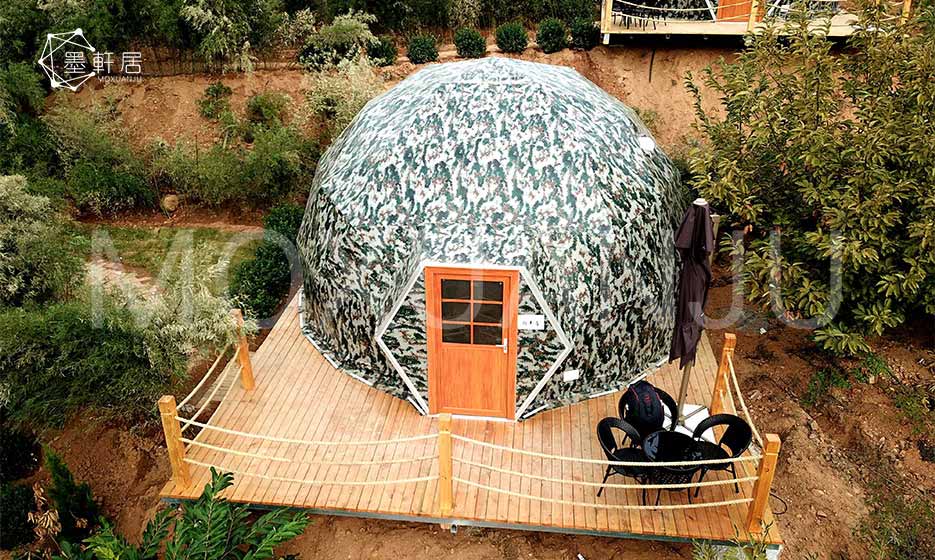 First of all, regarding the price of the glamping dome tent, we need to know that there are several parts, which include the frame, the membrane, and the platform. If the construction site has a large drop, it also needs platform leveling. In addition to the structure, there are furniture, lighting, bathroom, partition, and other supporting equipment in the interior. But different customers have different requirements for glamping tents, so firstly, we can know the price of the main structure of the tent.
The cost of a standard 6-meter-diameter glamping dome tent is about USD45/square meter. The specific price can be calculated according to the tent interior style and other consultations. Of course, this price is just a participation value. Different specifications and different requirements at different prices. We can also propose solutions for different areas against wind and snow, heat preservation, ventilation, and moisture removal. The cost for ready to move in after completion, including the platform, interiors, bathroom, etc., is about USD7,000-11,000.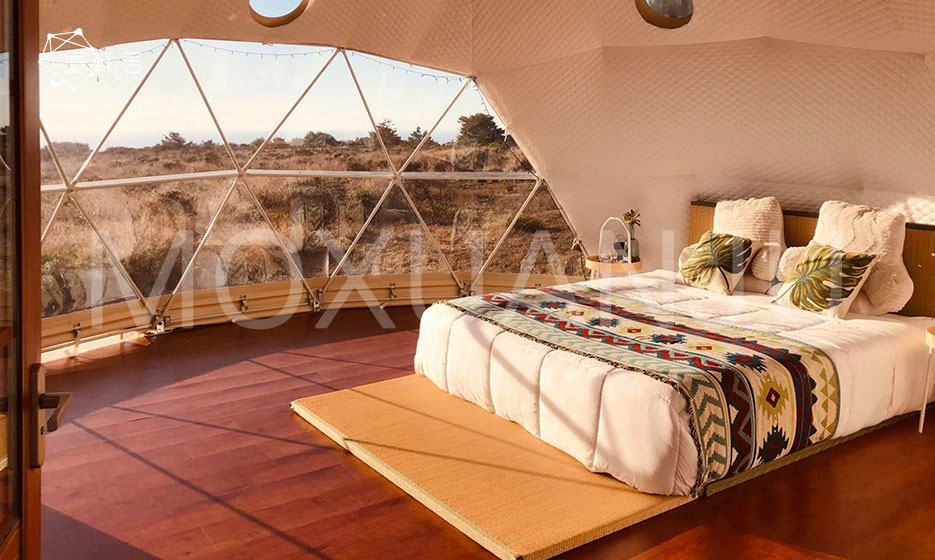 Several specifications and sizes for Glamping dome tent to choose from. The size suitable for accommodation is 5-10 meters in diameter. The surface treatment of the frame is hot-dip galvanized, white sprayed, outdoor wind resistance can reach 11-grade typhoons, and an average life span over 10 years. Generally, we recommend using a 6-meter-diameter glamping dome tent. The inside flooring area is about 30 square meters, which is similar to the standard room of our hotel. This assures we can live in a comfortable tent hotel even outdoors. You will be safe while in the natural environment, and you can feel the warmth and comfort of the hotel when you enjoy the starry sky.
At present, our glamping dome tent series not only with standard color sand yellow tarpaulins but also meet the requirements for different venues and different situation. For example, if we need to build a set of starry sky tents where we can see the stars, we can open the skylight directly on the top of the tent, and we can also see the stars while lying down. If it is in the deep forest, we can make military green tents with camouflage color camping lights that blend into nature, . Not only the color of the tarp can be adjusted, but also the position of the window and the exhaust can be adjusted.
If you want to know the specific cost of each glamping dome tent, you can consult our customer service. We can provide you the best quotation according to your specific requirements and terrain, create a perfect exclusive hotel design and scenic camping plan for you, and provide you with one-stop tent hotel services!
Related Blog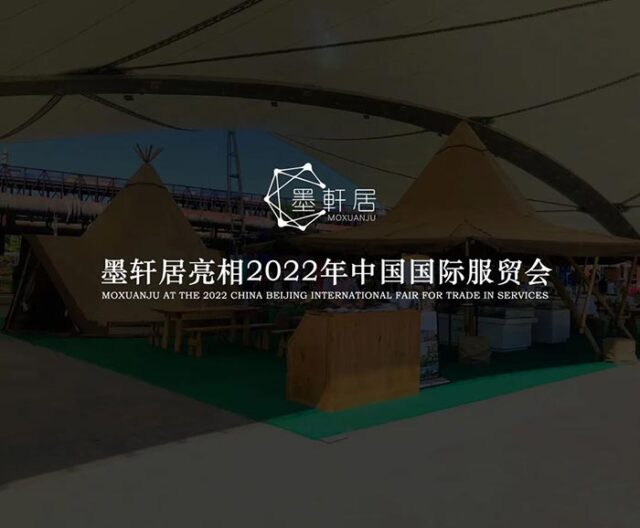 The 2022 China International Fair for Trade in services arrived as scheduled. Moxuanju appeared in hall 2 of the cultural and tourism service area of the trade in services this time, which is the largest sports service exhibition area in the whole exhibition. This time, Moxuanju won the attention and coverage of the Central News […]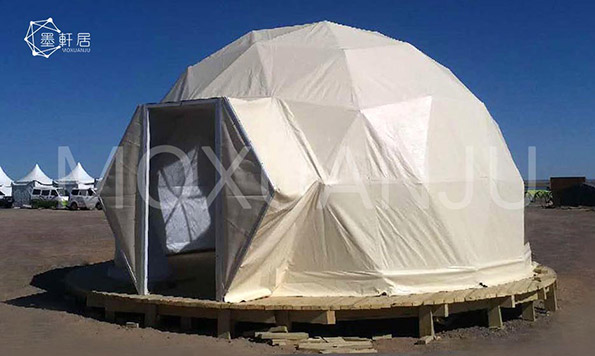 With the continuous development of tourism, various types and theme hotel also appear with it continually. The glamping tent is a more popular type of hotel recently, there are many reasons that the glamping tent become popular, but the maximum factor and its maximum advantage is flexible customization and a wide variety. Whether it is […]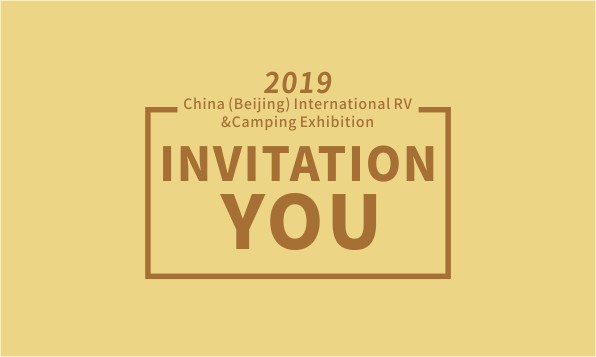 Hello. Moxuanju Architecture Technology (Zhuhai) Co., Ltd will be participating in the 18th China International RV Camping Conference from the end of 2019 on March 12-17. This time we will bring more new camp tent structures to meet the audience. As a sub-brand of Liri Tent, Moxuanju carries the professional knowledge and experience of R&D, […]