Nowadays, glamping tents are more popular than traditional camping tents. It can not only bring a more novel and luxurious stay experience but also make outdoor camping easier, just feel the outdoor beauty with your heart.
As glamping becomes more popular, there are more and more glamping campsites around the world. In order to give people a new stay experience, in addition to the camp environment and tent style design, how to decorate a glamping tent has become particularly important.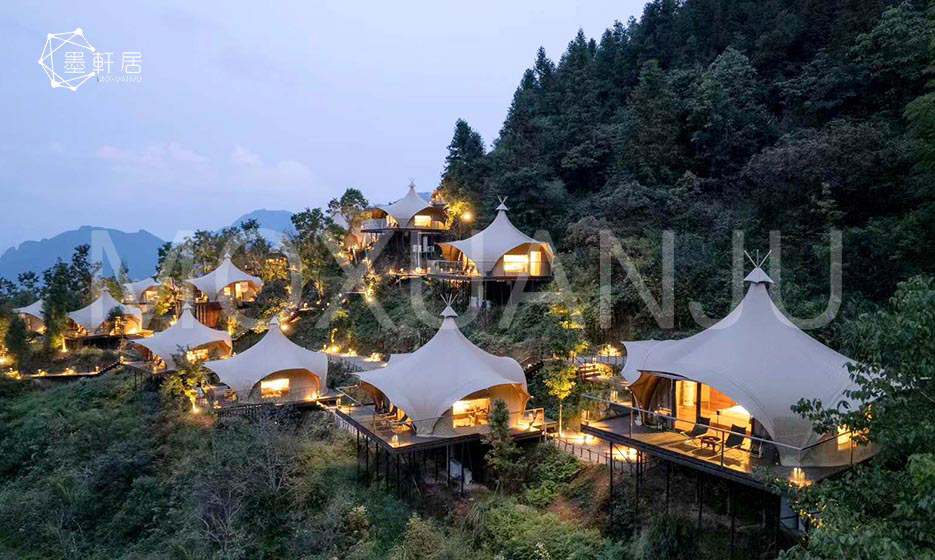 In order to meet the diverse needs of modern people, the glamping tent needs to be carefully arranged and designed both inside and outside. Different types of tents can have different themes, and the interior can often be designed to match the style of the tent to create a unique accommodation environment. The layout of the glamping tent is highly malleable. For example, you can adjust the color of the furniture and the overall interior to create different atmospheres such as tropical rainforest, fresh and natural, modern simplicity, romantic retro, etc., to attract more people to stay.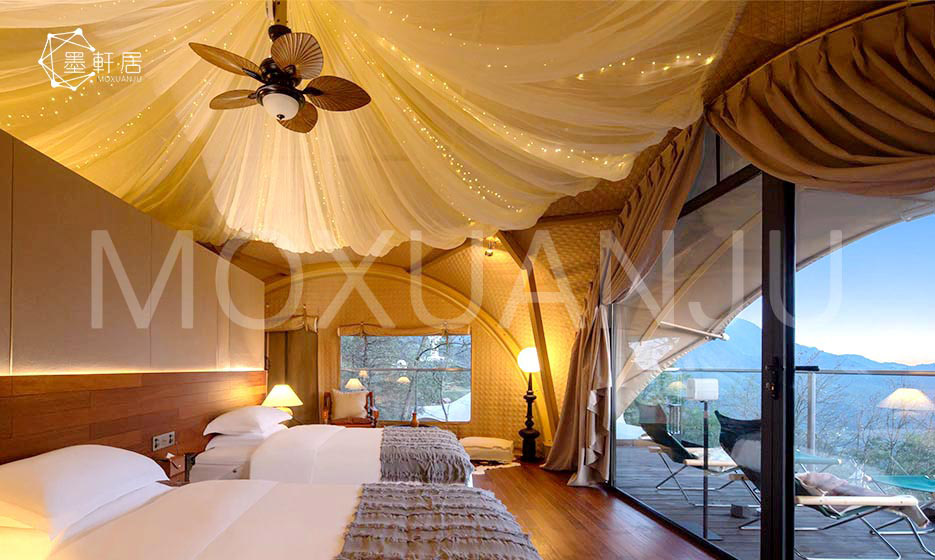 In addition to the interior decoration of the tent, the hardware configuration of the glamping tent can also be improved to add a high-end feel. Each hotel tent sold by Moxuanju can be optionally added to provide a star-rated accommodation experience by adding glass door and window systems, wall systems, decorative floors, tent platforms, etc. At the same time, it is equipped with private bathrooms, bedrooms, rest areas, and other facilities. , to meet guests' needs for comfort and privacy.