The 23rd Beijing International RV and Camping Exhibition were successfully concluded on March 26. The exhibition covers an area of 120,000 square meters, with more than 500 exhibitors and more than 1,000 categories. It can be described as dazzling and exciting.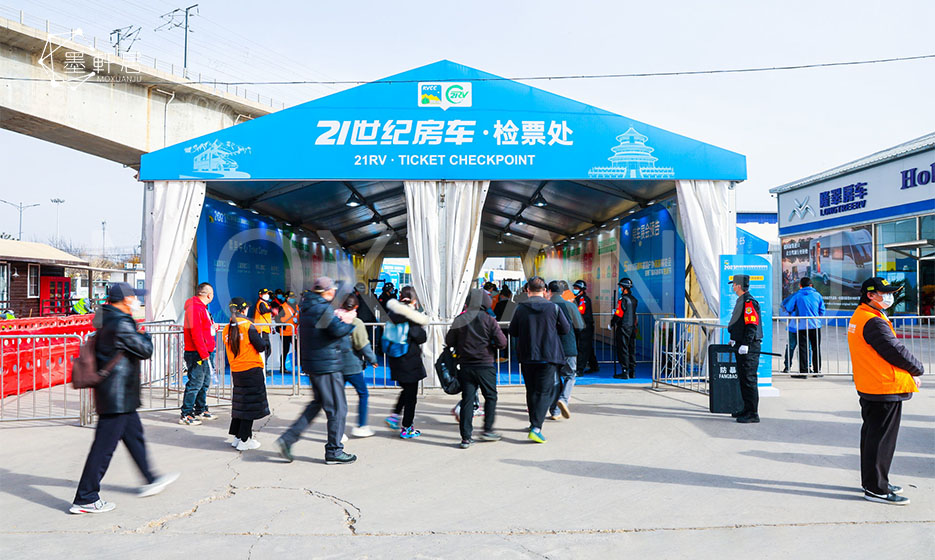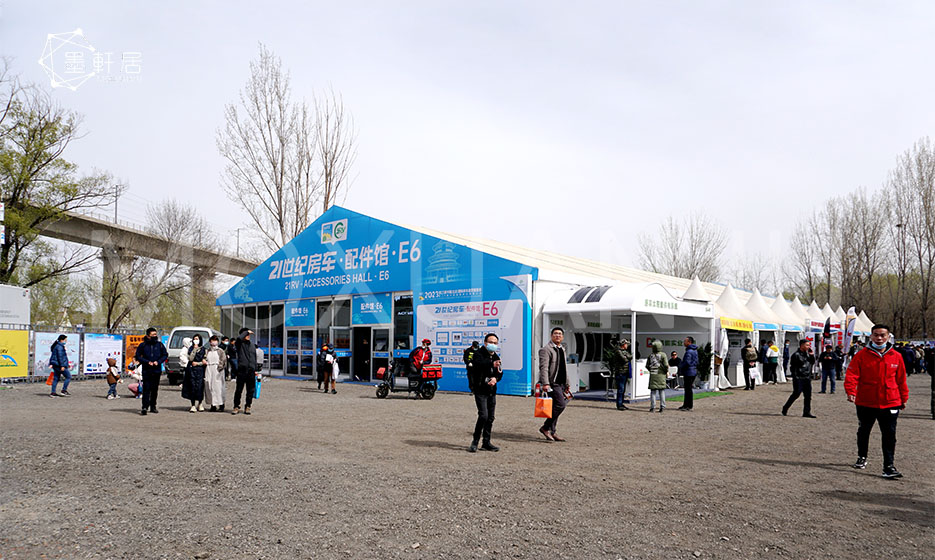 As a well-known tent company in China, such a large-scale international auto show naturally has the presence of Liri Construction Technology. From the security check to the exhibition hall, the lounge to the dining area, Wherever the tent can be seen, there is Liri's figure!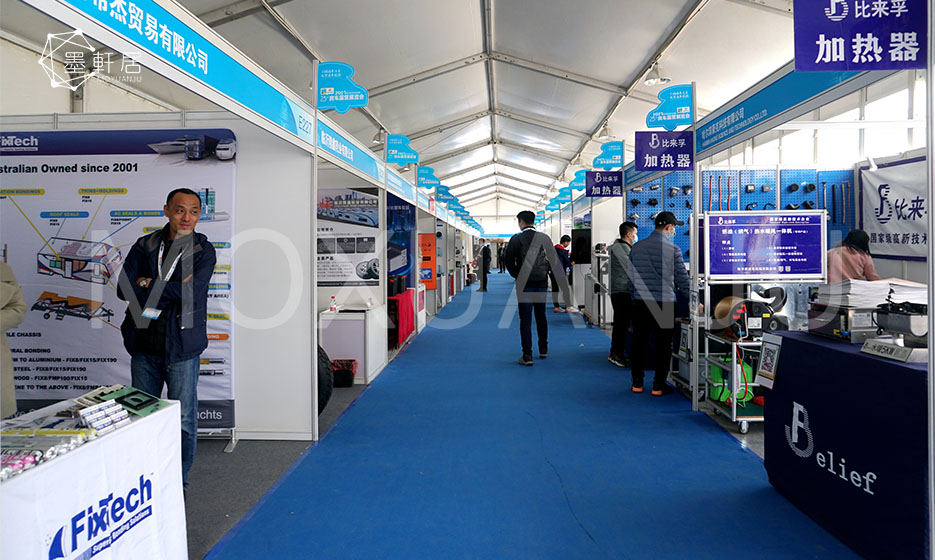 The day before the opening of the exhibition, Beijing ushered in the largest sandstorm, and the site was affected by the wind and dust. Liri Tent protected the exhibits of more than 60 brands on site in the wind and sand with a standing image, let everyone face the opening of the exhibition in a better state.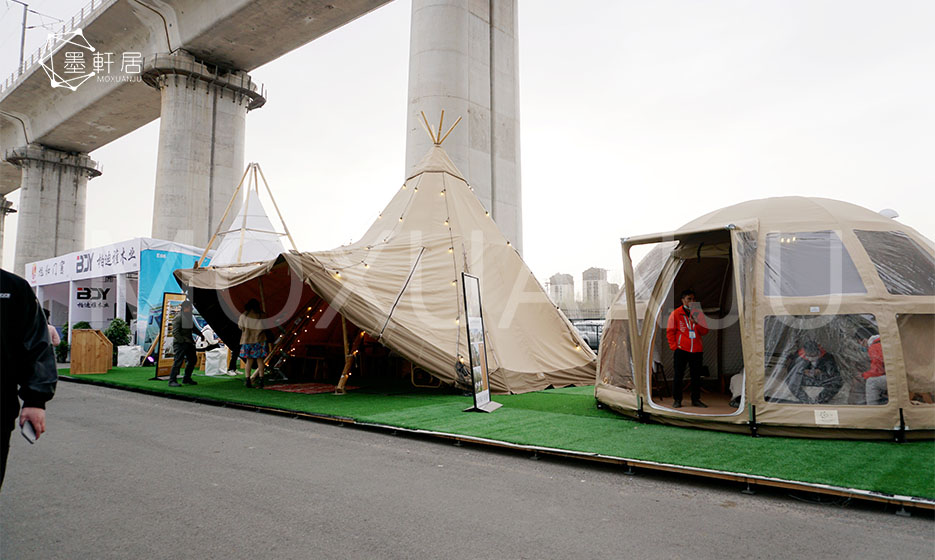 On the day of the Beijing International RV Exhibition, dozens of brands released nearly 160 new products. Liri's sub-brand Moxuanju also brought three new online celebrity products to the exhibition, which are for outdoor The TIPI-40 tent full of retro style, the Panorama tent with an all-wooden structure to create a new horizon, and the bamboo Tipi tent with a pyramid-shaped canopy.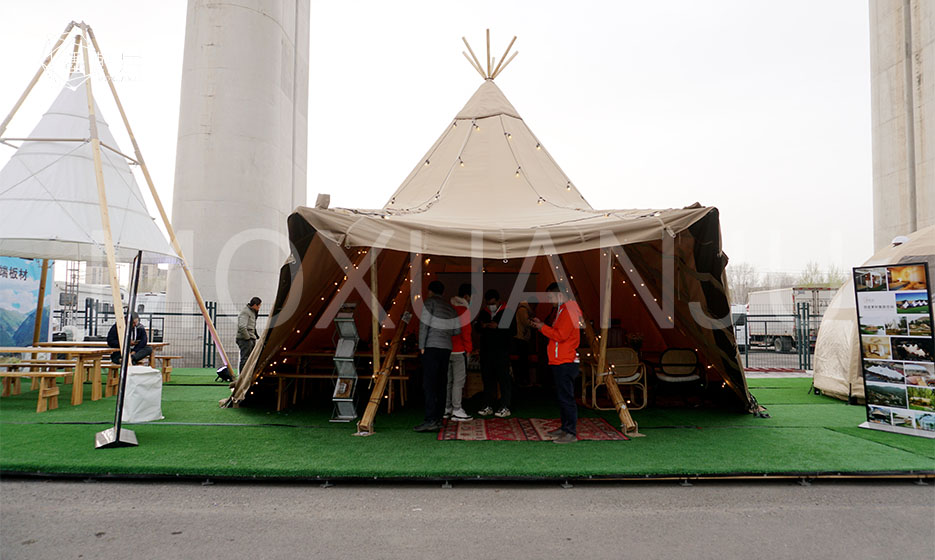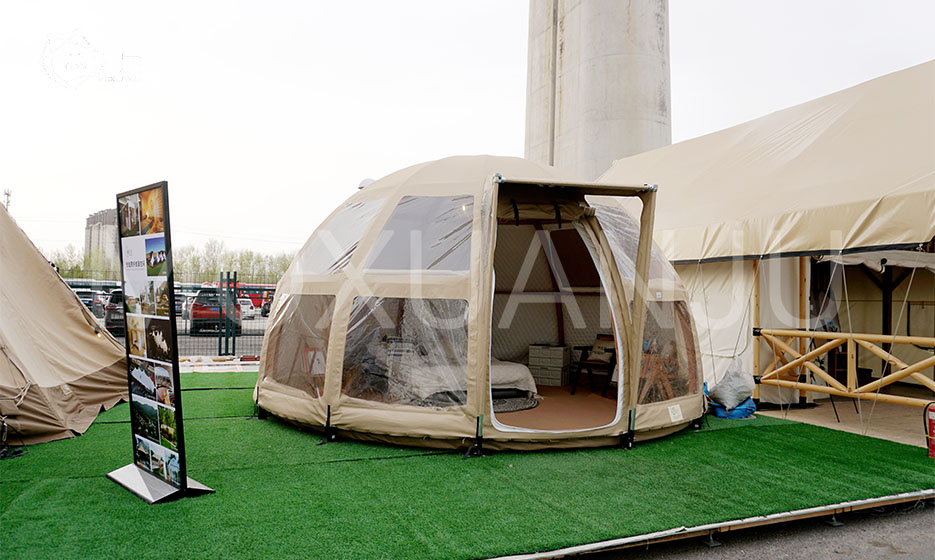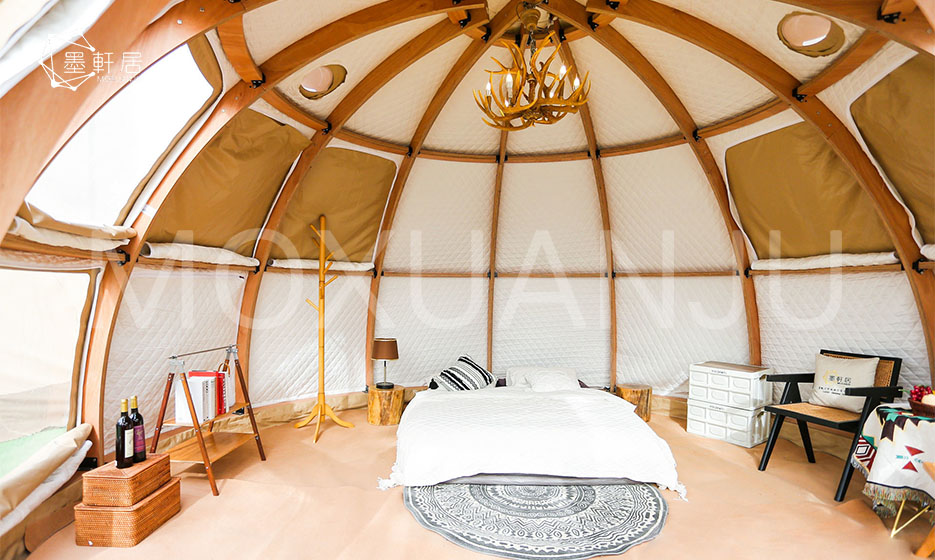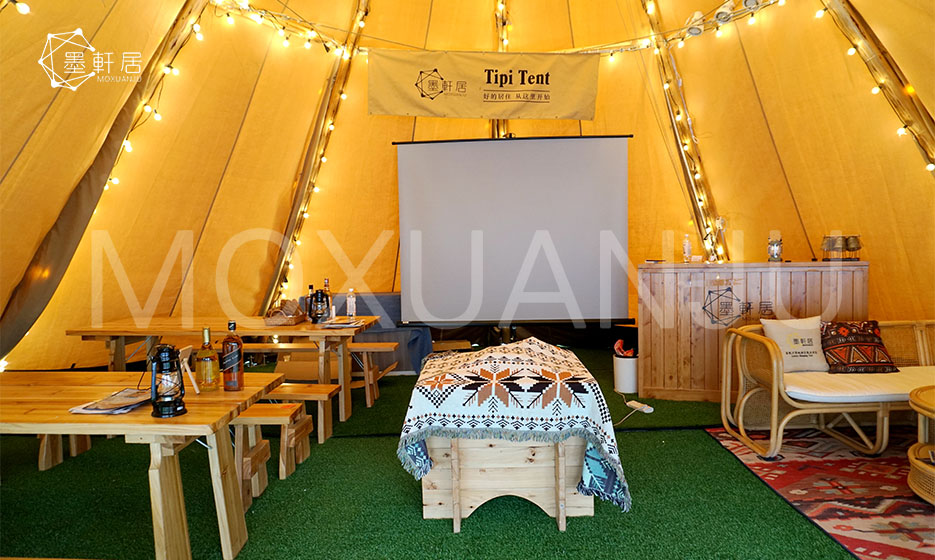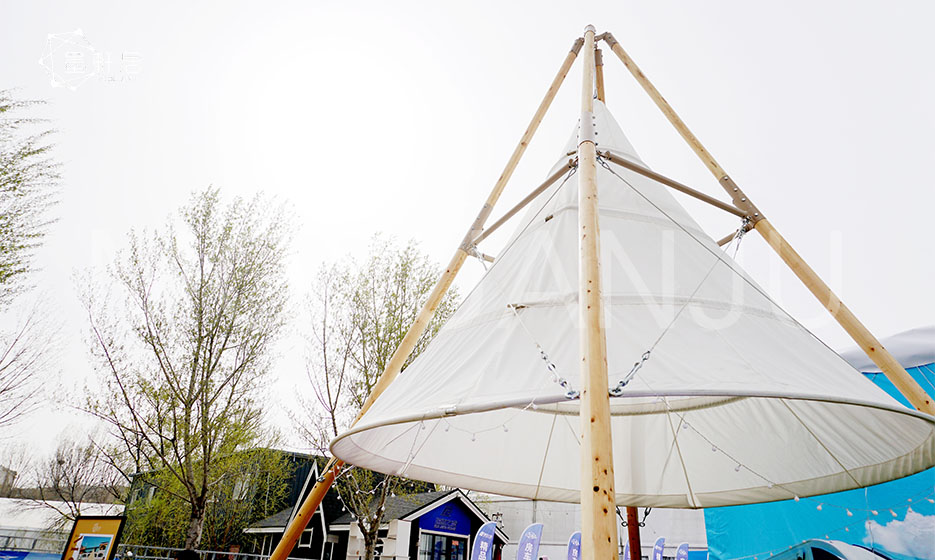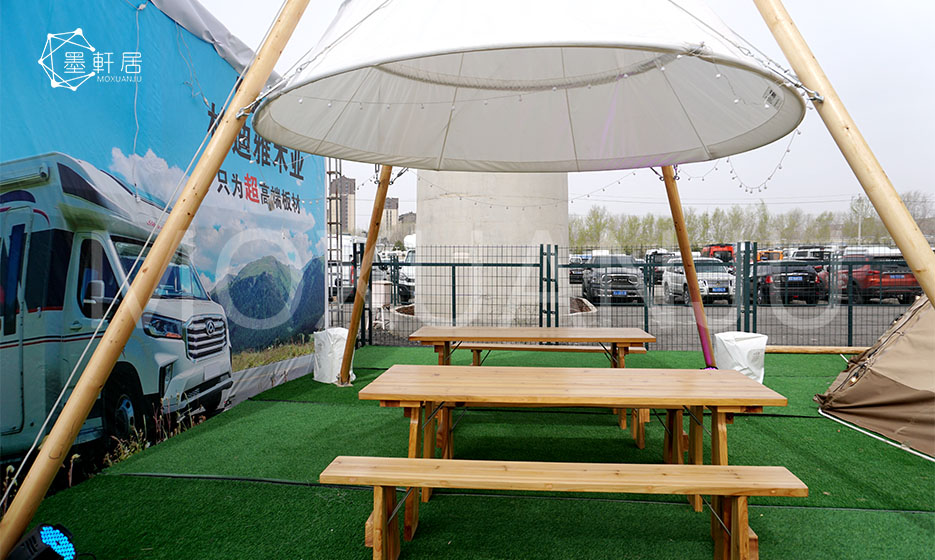 These three tents are brand new products developed by Moxuanju this year. Once they were released, they were loved by various camps and became the star products of Moxuanju in 2023. The appearance of these three tents in this exhibition has brought more diversified elements to the scene, and its distinctive shape has been consulted and loved by many customers and businesses. Nowadays, with the rise of camping culture, countless camps have gradually become homogeneous. In order to break this vicious circle, Moxuanju has been on the road of research and development, and innovation, only to create more differentiated and unique camp tents, and serve the camping circle bring more vitality and freshness.