Permanent Tents Ideas
More and more people like camping outside to take a breath in the fresh air and enjoy the beautiful scenery, however, there are usually not enough space and facilities in a camping tent. But the emerging permanent camping tents can provide a different choice for your outdoor camping life. We currently develop several types of permanent camping tents such as Geodesic Dome, Shell Shape Glamping Tent, Modular Glamping Box, etc., which can be used as solutions for permanent residence.
Geodesic Glamping Dome is now the most common permanent tent, its sizes can be 6m, 7m, 8m in diameter. The appearance adopts a hemispherical design, which occupies a small area and has a large space. You can choose the transparent PVC fabric roof so that you can see the sky full of stars at night. The bathroom, air conditioning, and other facilities are also available to make you as comfortable as at home even living outdoor! Generally, one 6m diameter tent costs about US$15,000, the accurate price will be based on your specific requirements.
Another one that is suitable for permanent residence is the Shell Shape Glamping Tent. As the name suggests, this tent looks like a shell with an internal space of 30-50 square meters. It can be also equipped with the bathroom, air conditioner, and furniture inside, and a sliding tempered glass door at the entrance. The whole tent will be placed on a platform, so there is no need to worry about rainwater entering the room. A 46㎡ luxury Shell Shape Glamping Tent costs about US$20,000.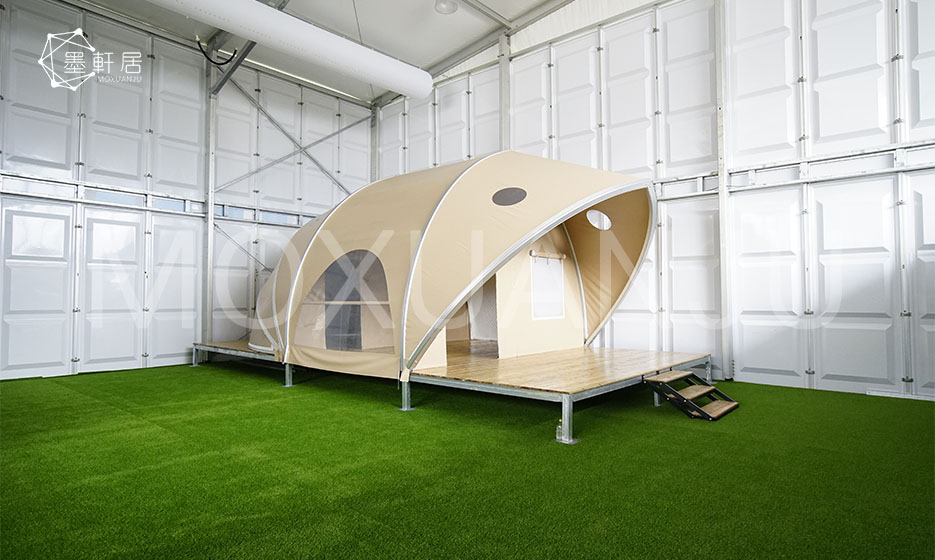 The last one we want to introduce is the Modular Glamping Box. It can be used not only for residential purposes but also for commercial purposes. The width is from 2.2m to 12m, the height is 2.3-6m, and the length can be extended by 5m per bay distance. A single Modular Glamping Box is a bit similar to a capsule hotel, but you can combine multiple boxes to get a larger space. The price of one Modular Glamping Box is about US$10,000.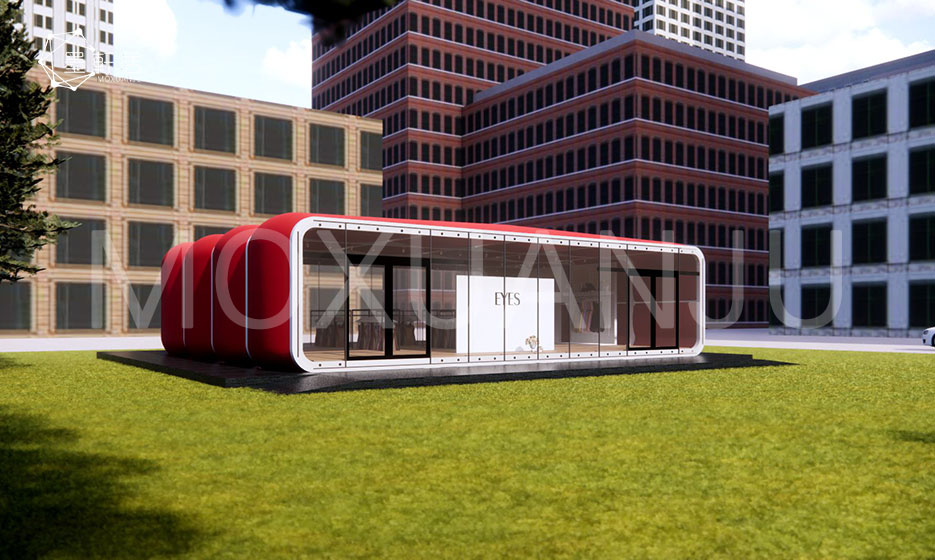 We have many years of research and development experience for permanent tents. Whether you are investing in permanent camping tents or residence, we can provide you with professional suggestions and solutions. In addition, we also accept customization to create an outdoor residence you want.
Related Blog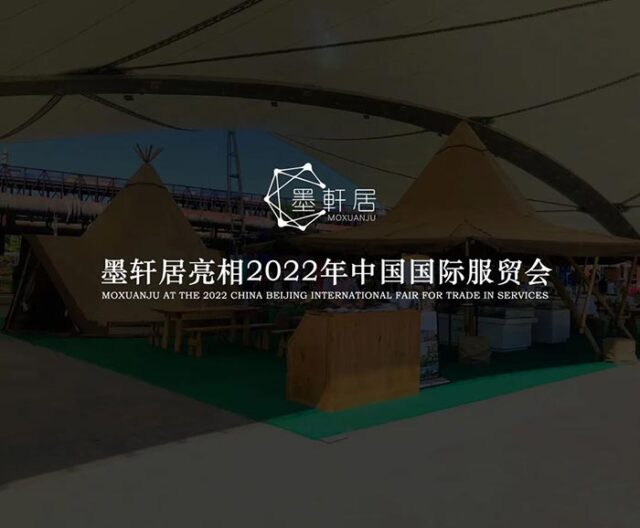 The 2022 China International Fair for Trade in services arrived as scheduled. Moxuanju appeared in hall 2 of the cultural and tourism service area of the trade in services this time, which is the largest sports service exhibition area in the whole exhibition. This time, Moxuanju won the attention and coverage of the Central News […]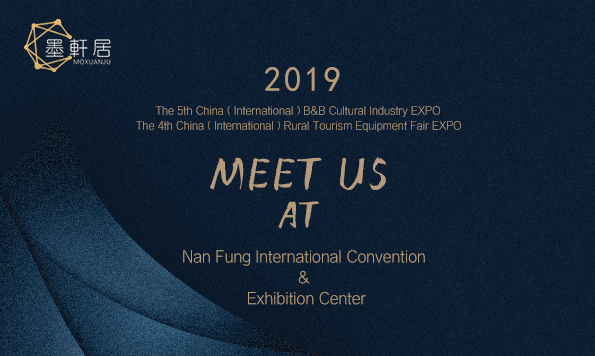 Hello. Moxuanju Architecture Technology (Zhuhai) Co., Ltd will be participating in The 5th China International B&B Cultural Industry EXPO of May 17th to 19th, 2019. This time we will bring more new glamping tent structures to meet the audience. As a sub-brand of Liri Tent, Moxuanju carries the professional knowledge and experience of R&D, design, and […]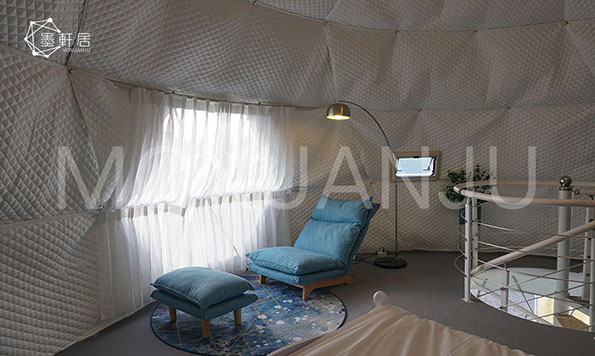 In order to attract tourists, tourist hotels have been offering various types of accommodation, among which the more popular is a glamping tent. One of the most attractive is glamping dome tent, but at the same time, people want to know How to make a glamping tent. The following MoXuanju will explain these problems one […]