With the concept of luxury camping, outdoor glamping is a unique way can provide a comprehensive accommodation experience just like staying in a luxury hotel resort. It integrates the natural outdoor environment with luxury enjoyment, giving people the feeling of luxurious accommodation in nature.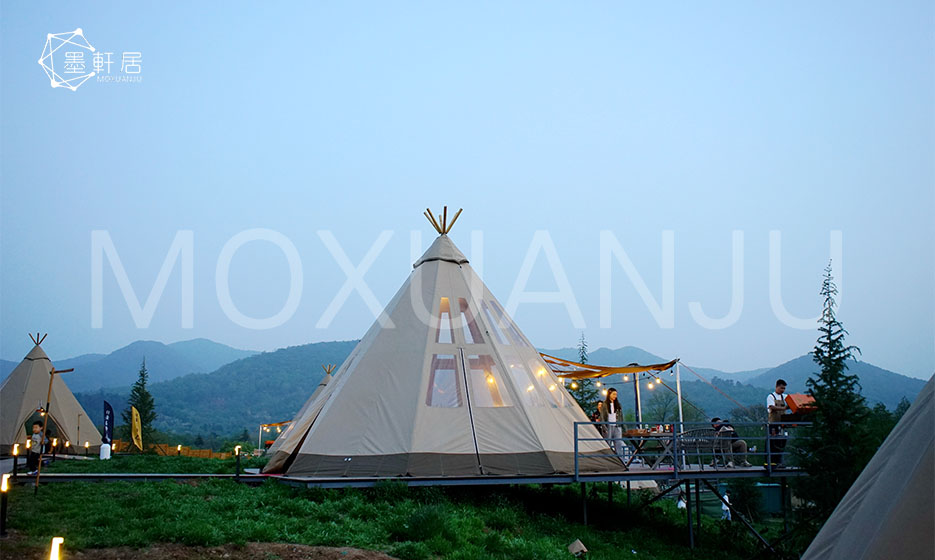 One of the problems is hot in summer and cold in winter, raining or snowing for outdoor glamping, in order to solve the above problem effectively and make people can enjoy rain and snow weather comfortably outdoors, our luxury glamping tents usually use 750-900 g/m2 PVC-coated synthetic fiber. This material has excellent resistance to tear. It is covered with a waterproof layer on the surface of the fabric, which can effectively prevent rainwater, making it almost watertight. It can also effectively reduce the effect of condensation, allowing you to enjoy it indoors in any windy or rainy weather. It is also flame retardant, UV-resistant, and snow-resistant.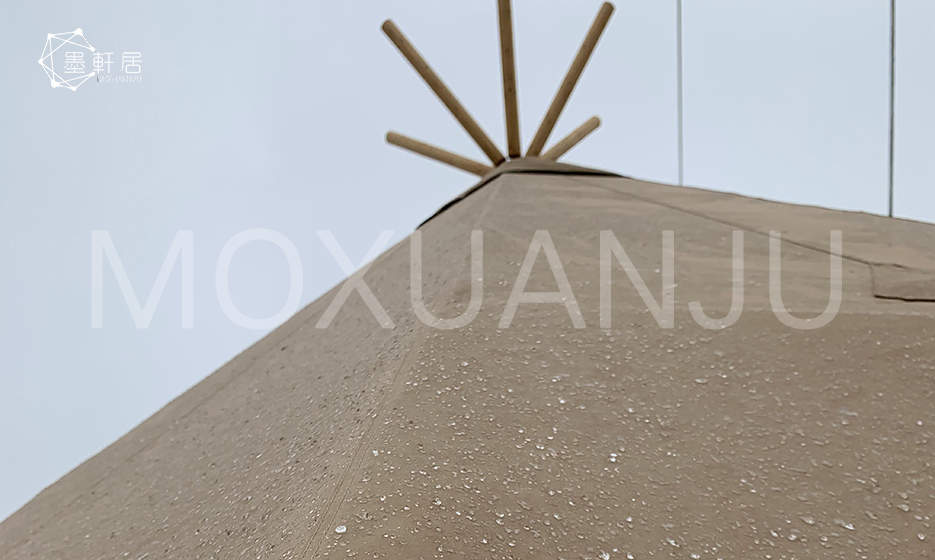 In addition to waterproof performance, in order to solve the temperature problem inside the tent, we have equipped the tent with thermal insulation cotton, which can effectively maintain a constant indoor temperature. Therefore, no matter in any outdoor environment, our MOXUANJU was designed with comfort and safety in mind to provide a more enjoyable experience for outdoor camping.