Camping or glamping which one is more expensive?
Different types of camping tents have different prices. A simple Camping Tent is about 200 to 500 dollars per piece. The glamping tent is 3000 to 9000 dollars each one which is popular in recent years. After enhancing the thermal insulation ability in the cold region, the luxury glamping tent will be 8000 to 15000 dollars per piece. The different tent will have different prices due to their different functional requirements, inside decorations, and accessories. Therefore the price will be defined depending on the specific user requirements and the construction situation of the site. Understanding basic product price positioning, you can make a designing plan in line with the characteristic of your site. Then you can choose a suitable Glamping Tent for your site.

Glamping Tent Cost mainly includes the two types below:
Part of the products is designed and developed by ourselves. We have a detailed price list for all accessories. You can contact our sales consultant for it.
For special customer demands, such as customizing non-standard tent shape in snowy mountains, grass, lakes, forests, deserts, etc, or some special functions such as snow resistant, moisture resistant, thermal insulation, which will require an additional designing cost. If the order quantity is more than 10 sets, separate designing fees can be exempted.
Related Blog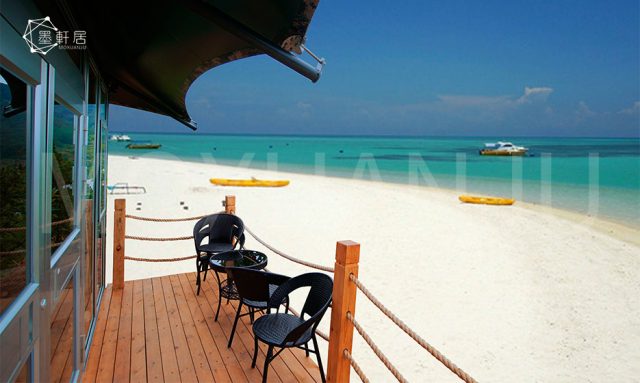 The sea is warm and unrestrained, it is always vibrant, and the seawater is clean and transparent. Camping on the beach, blowing the wind on the beach, filled the night sky, and if you can't buy a seaside villa, then come and live in Luxury Glamping Tents on the beach. The feeling of living by […]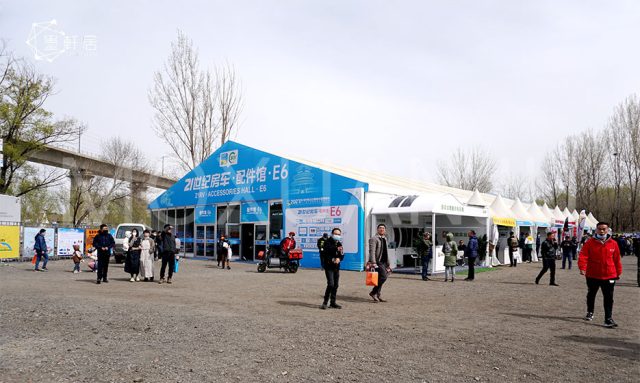 The 23rd Beijing International RV and Camping Exhibition were successfully concluded on March 26. The exhibition covers an area of 120,000 square meters, with more than 500 exhibitors and more than 1,000 categories. It can be described as dazzling and exciting. As a well-known tent company in China, such a large-scale international auto show naturally […]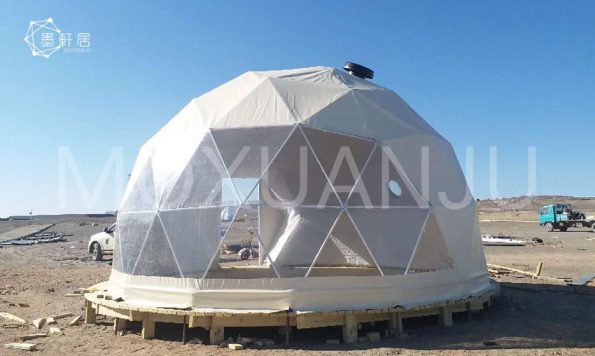 Many people may had experiences that feeling cold in the morning when got up in tent or woke up by adjoining tents. However hotel glamping tents as new product can offer comfortable experiences for camping, this is what traditional tent does not have. In cold regions, some people may ask how to solve problem of […]