The emergence of the glamping tent hotel has become a new trend in the industry. More and more scenic camps prefer to use the glamping tent hotels. Investors have also researched and planned this. However, the most concerned is, of course, the cost of the tent hotel. So how much does the tent hotel cost?
First of all, we shall know the basic components of a tent hotel. Each tent hotel has its own designed aluminum frame, covered by multi-functional PVC, and the platform needed for construction. The internal configuration includes furniture, lighting, and bathroom. However, because each customer has different requirements for appearance and interior design, and the prices of the accessories are different, so the final cost will be up to the final design.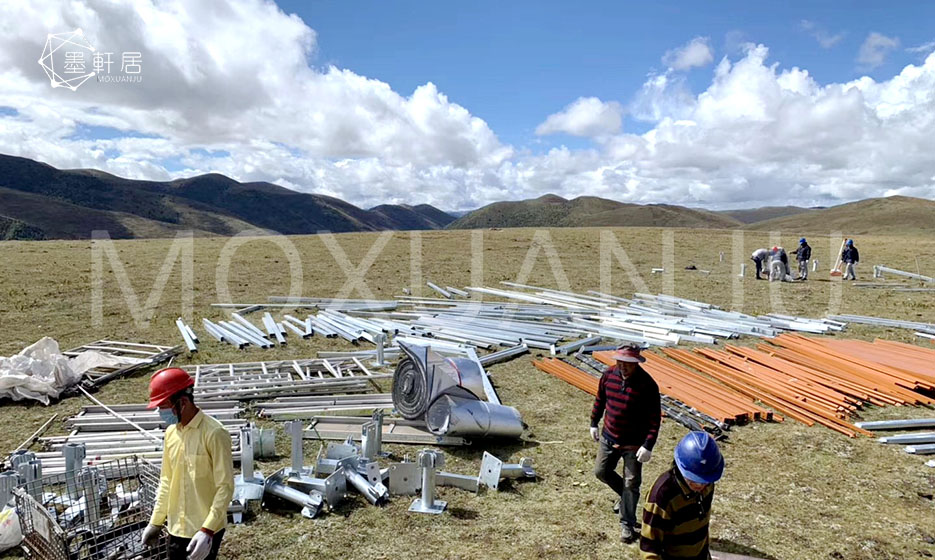 Geodesic dome tent hotel
The geodesic dome tent hotel, semi-circular design, unique grid structure makes the tent more stable and strong. The exterior roof is available in a variety of options, including fully transparent, translucent, white and multi-colors, each of which is available at a different price and will be available upon request. As a result, a simple geodesic dome tent was born, and the overall cost will be charged at about $50/sqm. However, if other accessories need to be configured internally, the final price will be subject to the final tent design.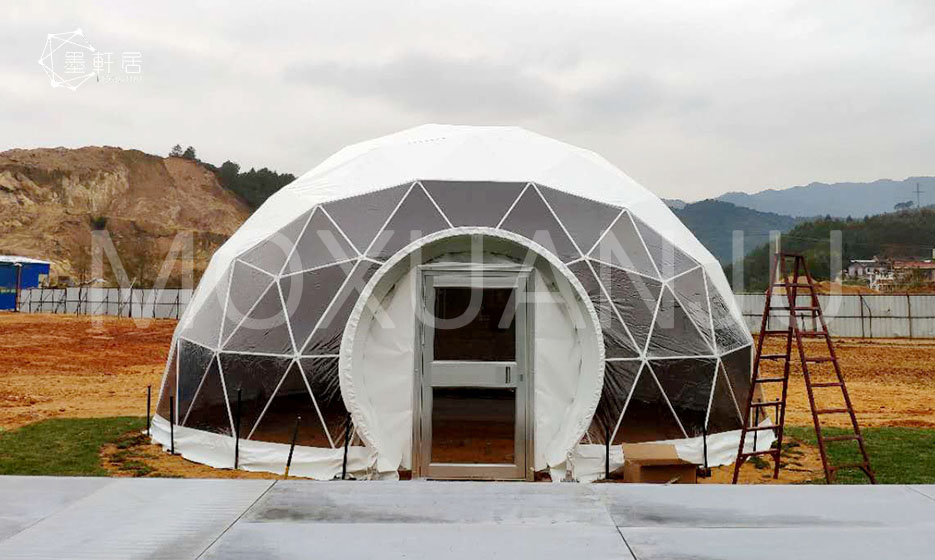 Of course, the above introduction is only for your reference. However, in actual situations, it is necessary to take into account additional expenses such as construction, labor, and transportation costs. Also, we can design different tent hotels for the customers according to the type they want. In this case, different specifications and different requirements will have a great impact on the price.
Therefore, if you want to know more details about the tent hotel, you can directly consult the Moxuanju tent hotel. We will list out the types and accessories you want, and create a unique tent hotel design for you and provide good after-sales service
Related Blog

Our geodesic dome tents offer the perfect combination of comfort and adventure, allowing you to experience the beauty of nature in style.
Shell shape glamping tent can be combined with nature well, which is derived from the "integrated nature" architectural concept, with a simple design to create a space philosophy that combines with nature, planning into single rooms, double rooms, family rooms. The style can also be completely customized, and there is no need to worry about […]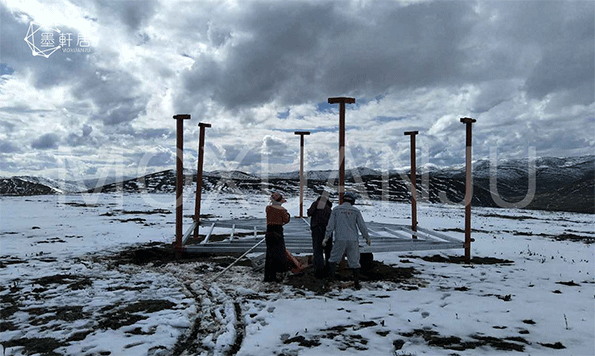 The development of camping tourism is developing rapidly. Working hard and traveling comfortably has become a popular lifestyle. More and more citizens choose to return to nature and choose the environmental protection, zero pollution, and less carbon tent hotel, therefore, Moxuanju Tent Hotel has become a hot seller. Many people will ask how long will […]