In nature, the appearance of glamping tent, which is stylish and beautiful, redefines and writes about our understanding and cognition of the hotel, and becomes the place of internet celebrities sign in. Glamping tent has become a new favorite of the moment, it is difficult to book a room which many people even take a few months. A lot of companies want to carry out this project, but the problem is many investors do not have experience before, therefore, how to build a glamping dome?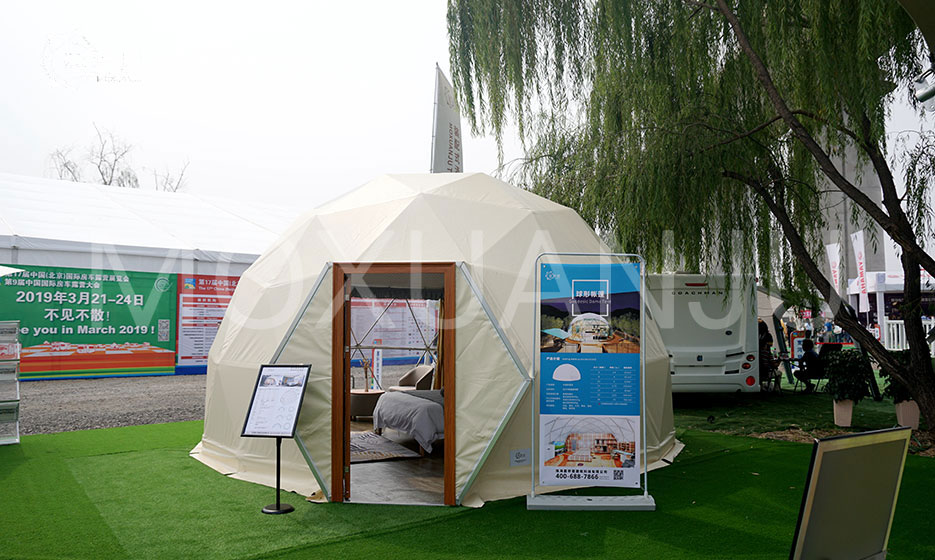 For this question, our answer is yes, and there is no question at all. We have 21 years of professional technical and decoration team, and they can provide the solution to your glamping dome.
Firstly, MoXuanJu company is able to offer different sizes and different appearances glamping dome. One room, two and three room is ok in different size, it is also built as the hotel lobby and dining room. And different shape could be selected,  it is attractive and elegant. If you have your favorite shape, we also can customize to you.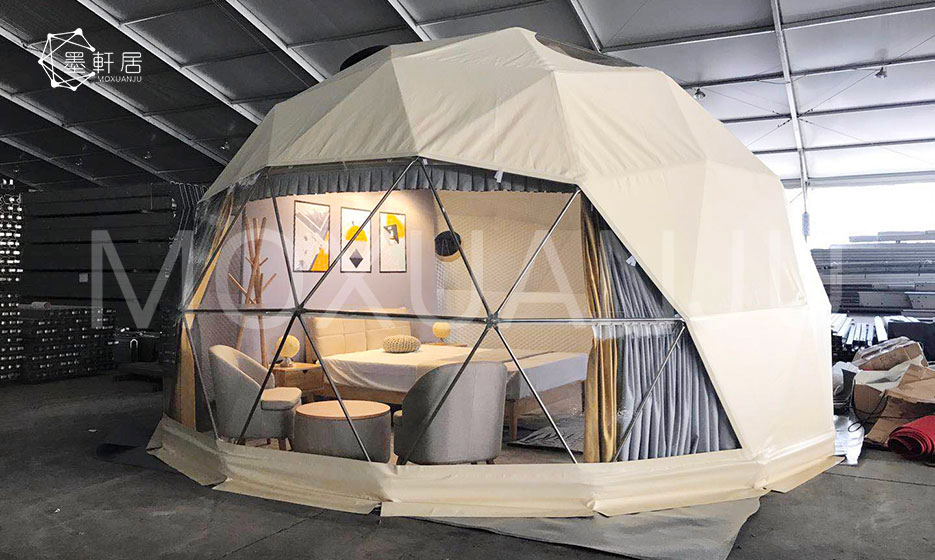 Secondly, if you have a problem of building the ground of glamping dome, we can deal with it. We can offer different ground treatment of your glamping dome according to the site situation and customer's requirements, it could be concrete treatment and steel frame and wood platform treatment and so on.
Once more is an interior decoration of glamping dome, we can decorate it according to customer preferences, can decorate different styles, from the wall, furniture, electric appliance to the bathroom, can all be a one-stop solution.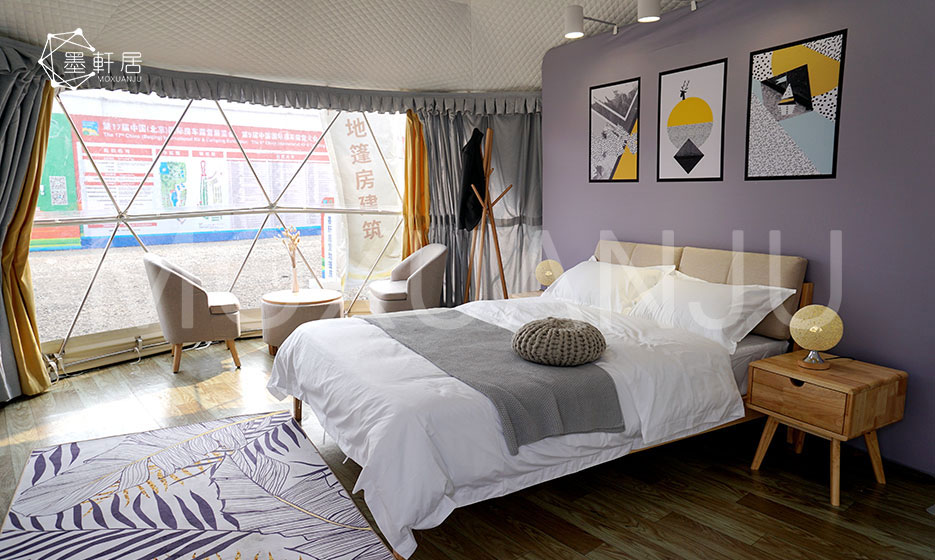 Finally, welcome to consult, let us provide you with a complete glamping dome solution.
Related Blog

Nowadays, more and more tourists prefer to relax and spend their holidays in wild places with beautiful scenery far away from the city. Camp tent hotels and glamping tents built on topography have become a new trend. Moxuanju has set up 42 luxury glamping hotel tents of different shapes and styles in this camp, including […]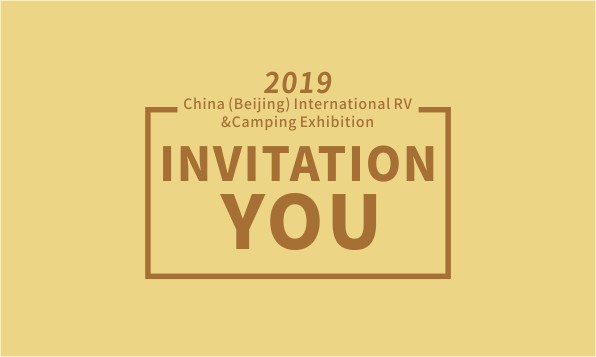 Hello. Moxuanju Architecture Technology (Zhuhai) Co., Ltd will be participating in the 18th China International RV Camping Conference from the end of 2019 on March 12-17. This time we will bring more new camp tent structures to meet the audience. As a sub-brand of Liri Tent, Moxuanju carries the professional knowledge and experience of R&D, […]