In the past, people went to the scenic areas only for enjoying the scenery, while with the appearance of Tent Glamping Ideas, tourists pay more attention to the experience of the accommodation besides beautiful scenery and funny entertainment facilities now. The interest and uniqueness of the accommodation will largely determine the popularity of attractions. How to go from camping to camping has become a new trend. Glamping tent is a typical example.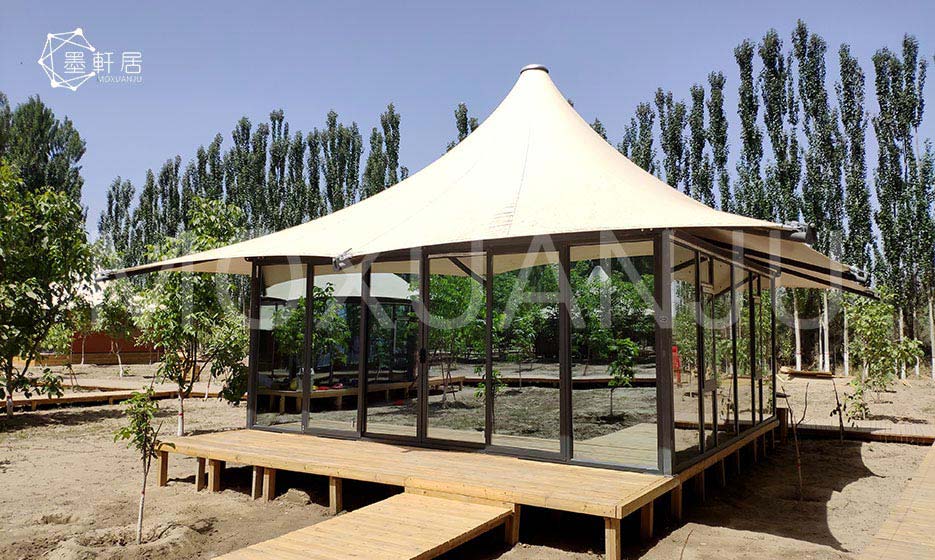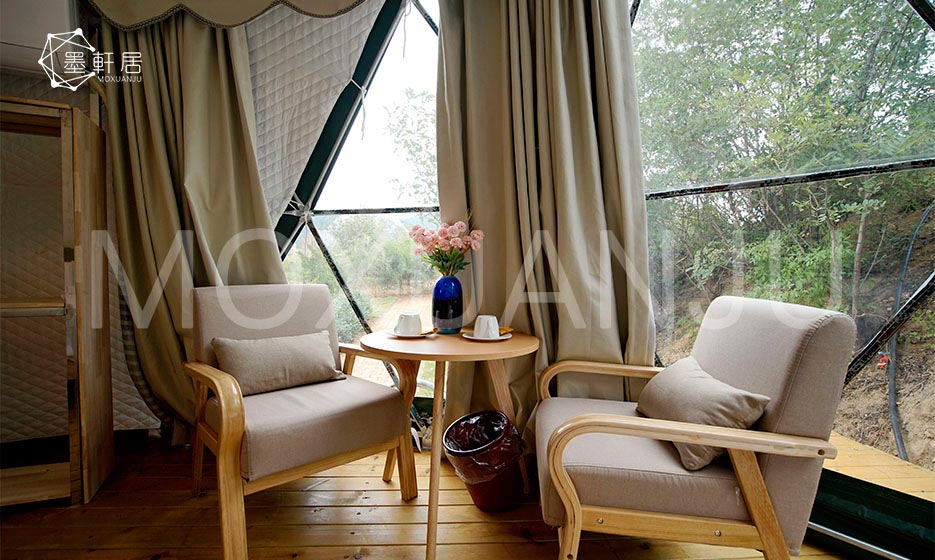 The Glamping tent consists of an aluminum frame and PVC fabric. Tent Glamping Ideas is a tourism system that integrates scenic spots and hotel accommodation. The unique appearance of glamping tent facilities the development of scenic spots and local tourism.
How to Go From Camping to Glamping
The special structure of the glamping tent allows it to have more room to play in the interior decoration, tent All modern decoration styles can be adopted. In appearance, there are a variety of forms such as a stretched membrane structure with spires, spheres, double spheres, ellipsoids, and double tops.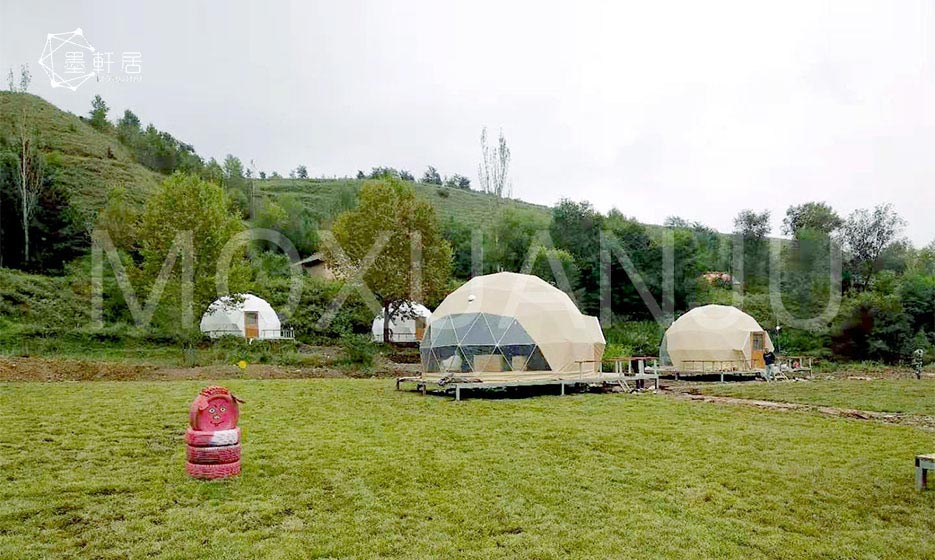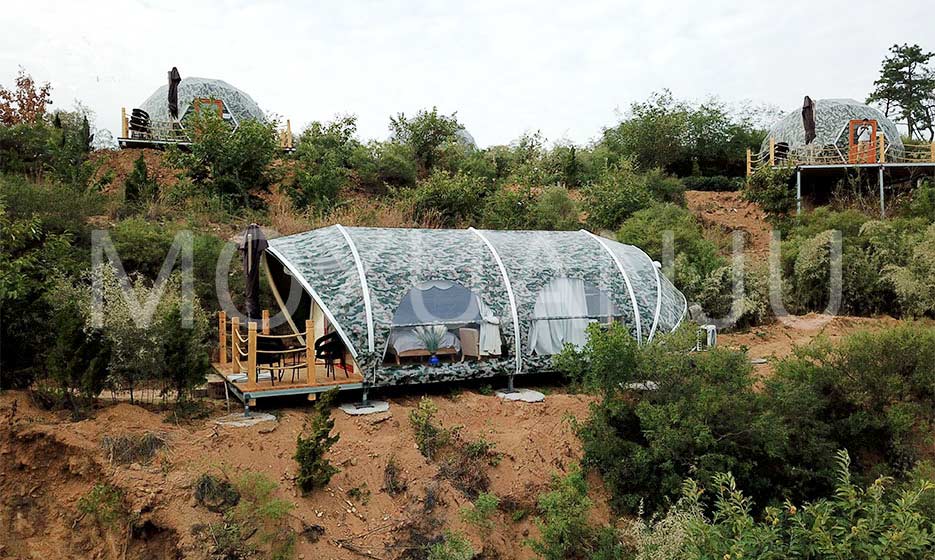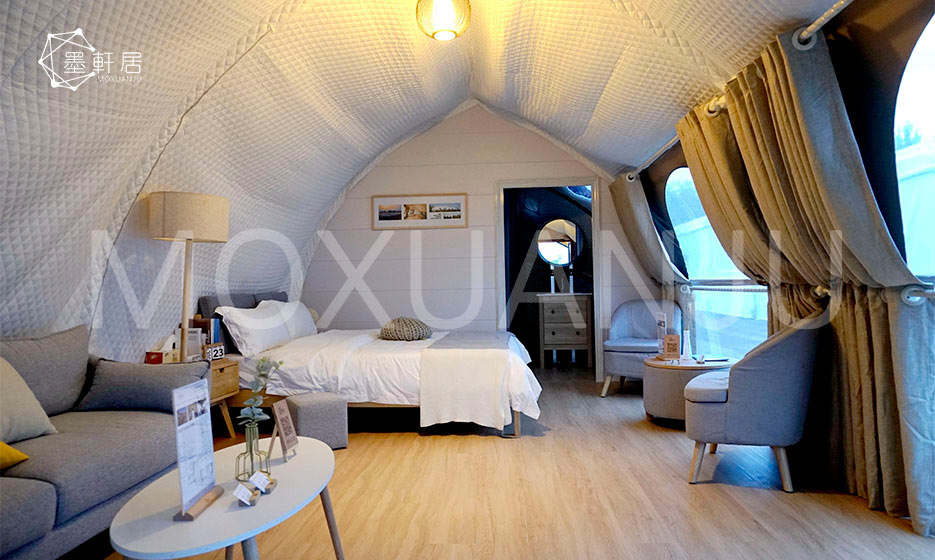 Glamping tent is usually used with a terrace. The glamping tent built on an oversized terrace is like a small villa. Glamping tent The terrace is a great place to enjoy the scenery.
Related Blog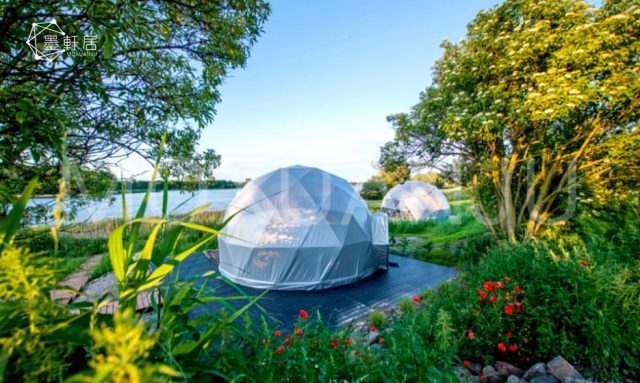 Permanent Tents Ideas More and more people like camping outside to take a breath in the fresh air and enjoy the beautiful scenery, however, there are usually not enough space and facilities in a camping tent. But the emerging permanent camping tents can provide a different choice for your outdoor camping life. We currently develop […]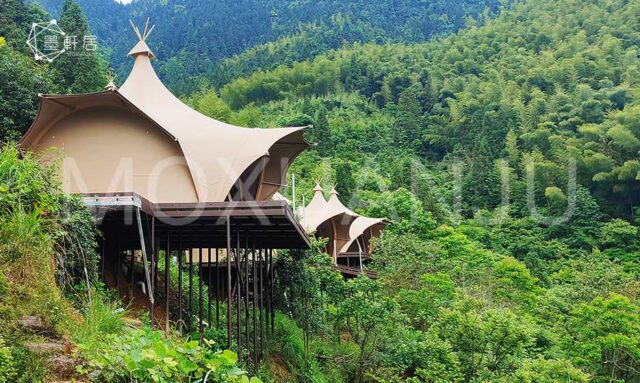 In order to meet the needs of glamping tents in various geographical environments, Moxuanju platform system has played a key role.
This is our geodesic glamping dome tent in Poland. The interior is one of the highlights of a dome glamping tent, with 100% space, enough for customers to design freely, and can be configured with wooden floors, seats, lamps, and comfortable big beds. At the same time, it can also be equipped with a complete […]