For the development of resorts, many people began to plan to develop the glamping business. Glamping tents are getting more and more popular. The so-called glamping tent is an upgrade to the traditional camping tent. It combines luxury resorts with camping sites. It looks like a simple tent, but the internal configuration is no different from traditional resort rooms.
Nowadays, various types of luxury glamping tents are emerging one after another. We have geodesic domes, yurts, safari tents, high peak tents, shell shape tents, modular boxes, hot air balloons, and other different shapes, which can be applied to different types of glamping sites. Not only the appearance is diverse, but the internal configuration can be freely customized and designed. Whether it is furniture, household appliances, floors, doors and windows, lighting, it is very flexible.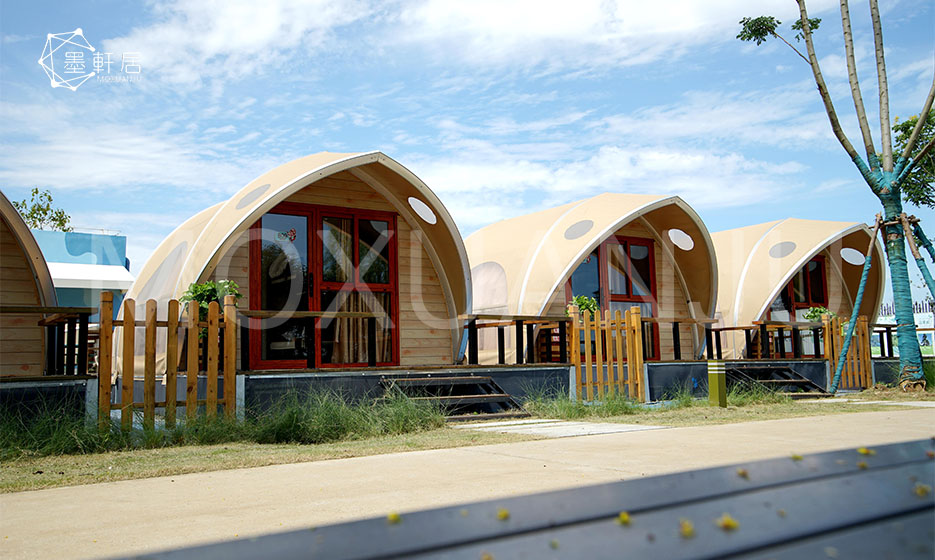 Except for choosing the right glamping site, the most important thing to develop a glamping business is to choose the right glamping tent. At this point, each tent of Moxuanju offers different sizes, and can also be newly designed and customized according to requirements, providing you with a one-stop service to create the most suitable glamping resort for you.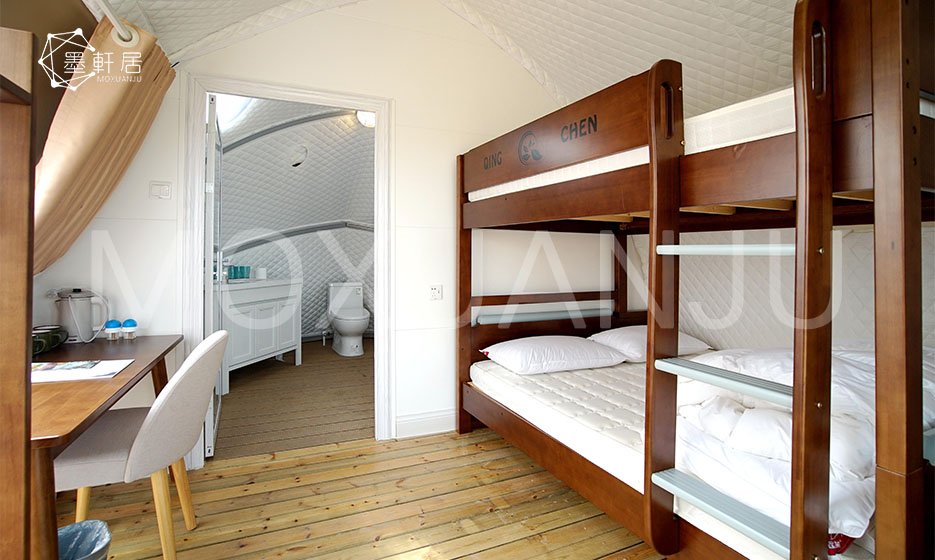 Our glamping tents are composed of aluminum frames and PVC membranes. The practicability of the tent can be ensured from the structural material. It is not only strong and safe, but also resistant to wind and snow, and the internal insulation layer can resist the severe cold. It has low requirements for foundation and can be installed no matter where it is grass, sand, snow-capped mountains, and other places. Guests staying inside feel integrated into the natural environment and experience the unique charm of outdoor glamping tents, which is why glamping tents are becoming more and more popular.
Related Blog
The glamping dome tents are set in the Liupen Mountain, the dome tents designed in a comfortable style. It's nestled on a mountaintop and has 20 acres of secluded property. The perfect place to take in remarkable mountain views and dreamlike starry nights. Peace and tranquility are abundant, as are amenities typically missing with traditional […]
Moxuanju Architecture Technology Co., Ltd. launched a new safari glamping tent product- Hawaii Glamping Tent. The Hawaii Glamping Tent is covered by two layers of thick tarpaulin and adopts the new structure design of a large frame covering a small frame. This design has a wider outer eave as an activity area, and the space […]
From accommodation, entertainment to catering, it has complete supporting facilities. The Multi-Peak safari tent is especially a good residence for family activities, friends gathering, and couples holidays.