For the development of resorts, many people began to plan to develop the glamping business. Glamping tents are getting more and more popular. The so-called glamping tent is an upgrade to the traditional camping tent. It combines luxury resorts with camping sites. It looks like a simple tent, but the internal configuration is no different from traditional resort rooms.
Nowadays, various types of luxury glamping tents are emerging one after another. We have geodesic domes, yurts, safari tents, high peak tents, shell shape tents, modular boxes, hot air balloons, and other different shapes, which can be applied to different types of glamping sites. Not only the appearance is diverse, but the internal configuration can be freely customized and designed. Whether it is furniture, household appliances, floors, doors and windows, lighting, it is very flexible.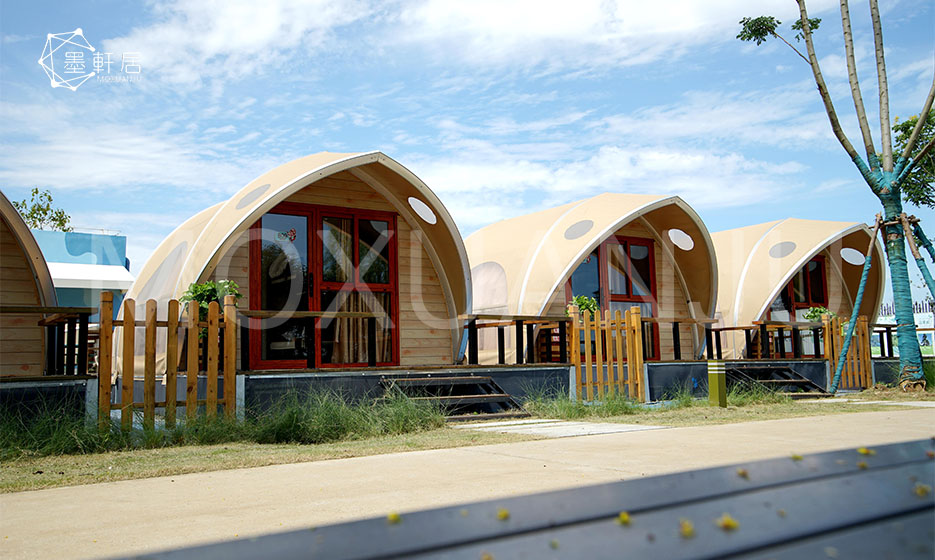 Except for choosing the right glamping site, the most important thing to develop a glamping business is to choose the right glamping tent. At this point, each tent of Moxuanju offers different sizes, and can also be newly designed and customized according to requirements, providing you with a one-stop service to create the most suitable glamping resort for you.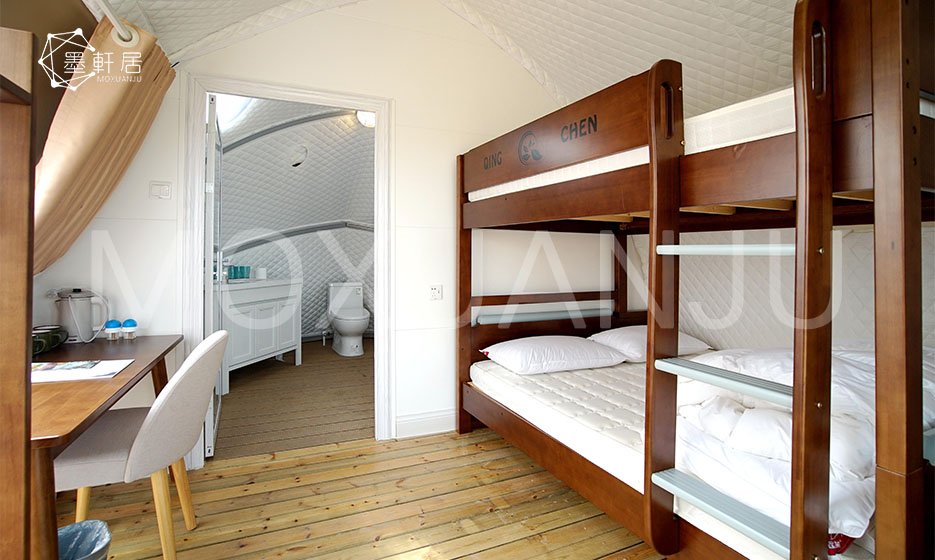 Our glamping tents are composed of aluminum frames and PVC membranes. The practicability of the tent can be ensured from the structural material. It is not only strong and safe, but also resistant to wind and snow, and the internal insulation layer can resist the severe cold. It has low requirements for foundation and can be installed no matter where it is grass, sand, snow-capped mountains, and other places. Guests staying inside feel integrated into the natural environment and experience the unique charm of outdoor glamping tents, which is why glamping tents are becoming more and more popular.
Related Blog
Do you want to offer your customers a unique and comfortable way to enjoy nature? If so, you will love our 5m shell shape glamping tent!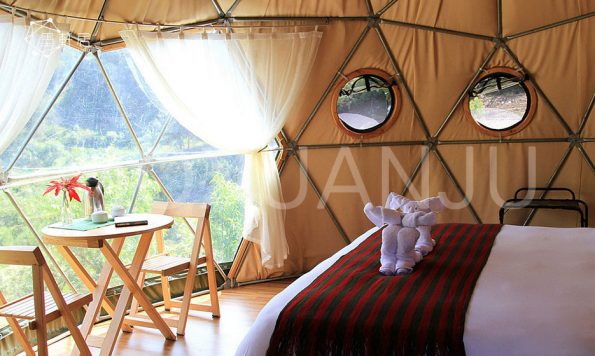 If you ask me directly, is the Geodesic Dome Tent hotel suitable for living? My answer is Definitely suitable. I did not talk nonsense, there is "evidence". The first evidence: "Five-star" configuration There is no surprise about a five-star trip, and now what attractive is five-star camping, which is the same basic configuration of a […]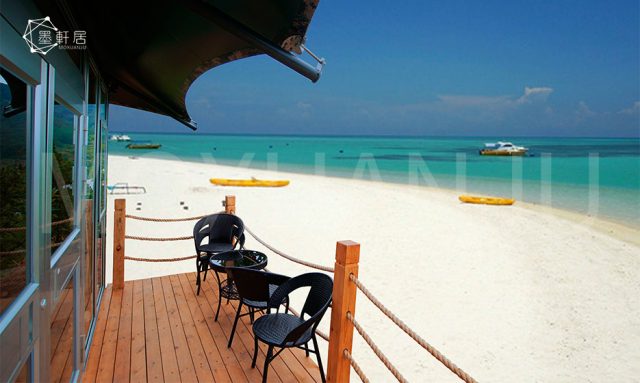 The sea is warm and unrestrained, it is always vibrant, and the seawater is clean and transparent. Camping on the beach, blowing the wind on the beach, filled the night sky, and if you can't buy a seaside villa, then come and live in Luxury Glamping Tents on the beach. The feeling of living by […]