In winter, many people have a question about the staying experience of the glamping tent. The glamping tent is used as a semi-permanent structure for outdoor camping. Facing the cold winter, we can use the following three ways to create a comfortable experience of cold resistance and warmth.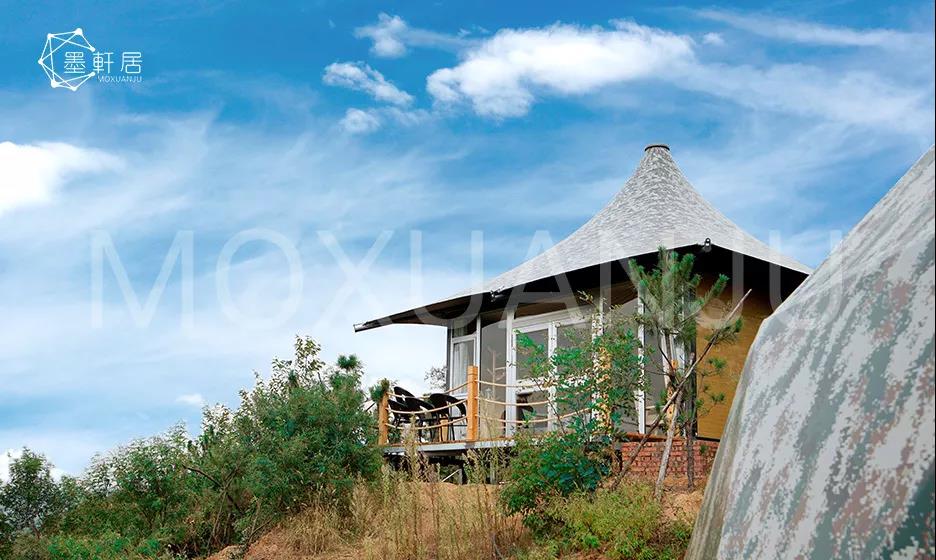 1、Insulated cotton lining
We use PVC coating synthetic fiber cloth as the main material of the glamping tent, which can effectively play the role of wind-proof, water-proof and snow-resistant. If you want to maintain the comfort of the internal temperature, you can add elastic cloth or insulated cotton and other high-performance materials. The insulated cotton has the function of preventing cold and heat insulation. The elastic cloth can closely attach the insulation cotton to the PVC cover so that the double insulation can better improve the indoor insulation effect. The thickness of insulated cotton must be determined according to installation, using and the actual climate in local.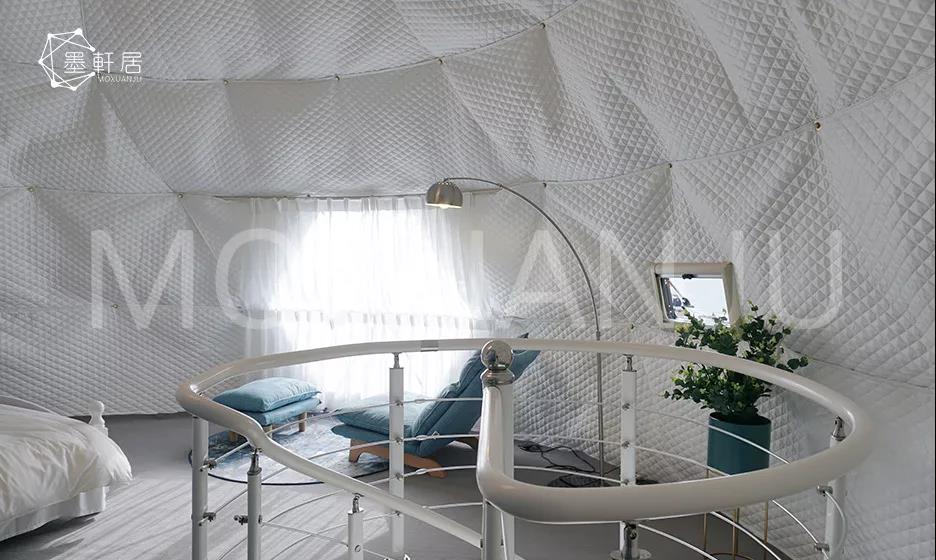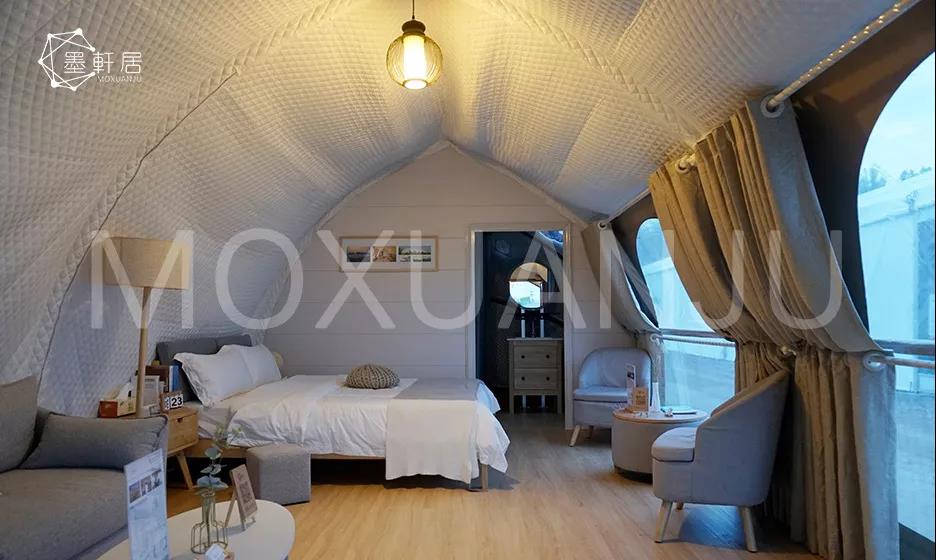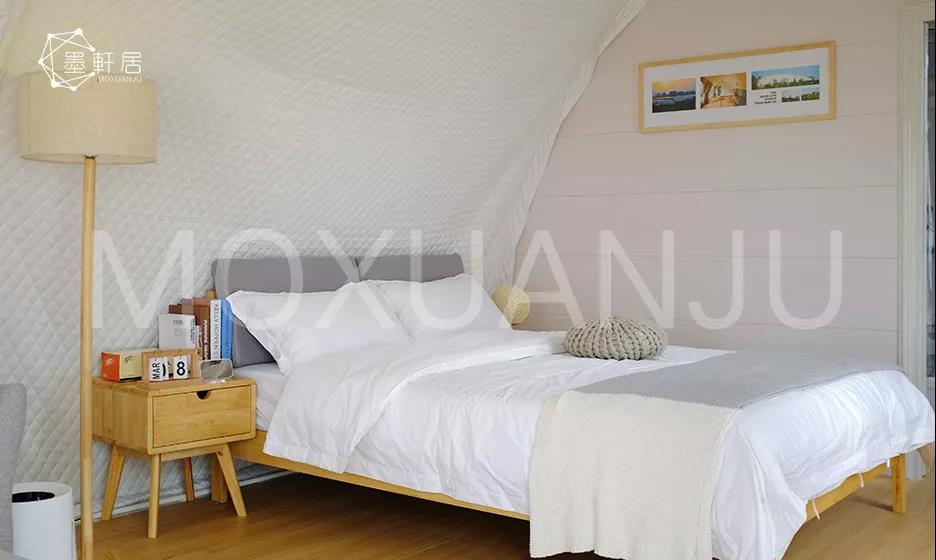 2、Thermal insulation wall
In addition, there are hollow glass walls and metal heat-insulating sandwich panel walls. These optional accessories have the characteristics of heat insulation. It plays a key role in maintaining the stability and comfort of indoor temperature.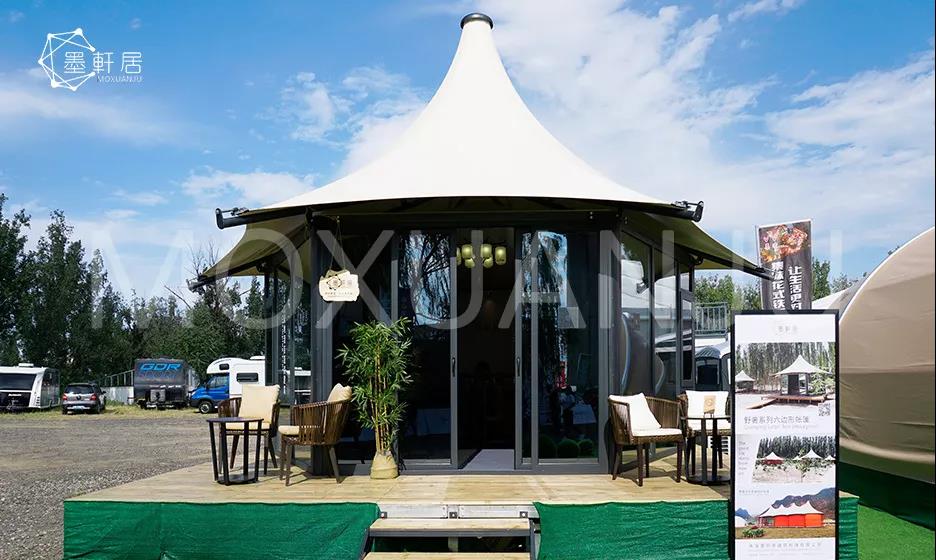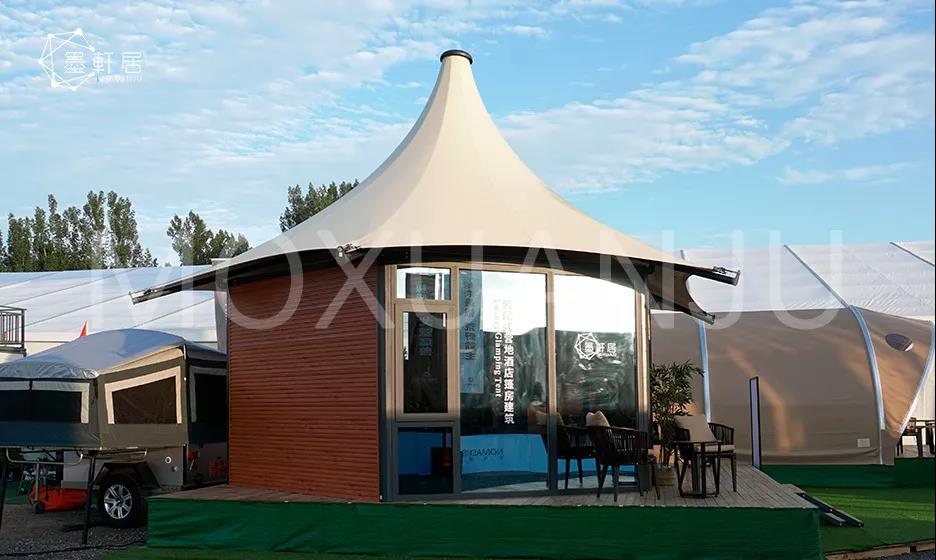 3、Temperature control equipment
It is also very important for the inside temperature control equipment of the glamping tent, for example, installing air conditioning, heating, and other equipment in the glamping tent. If it is in a particularly cold area, we will recommend you to use heating and stove equipment, including the outdoor terrace of the glamping tent, you can also use outdoor heating equipment to create high-end wild luxury glamping tent.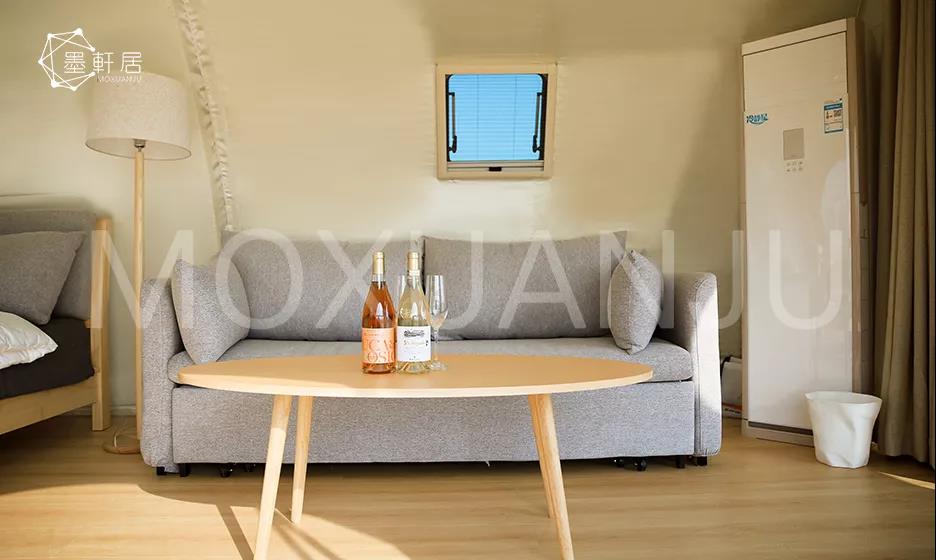 The glamping tent accommodation experience is also closely related to the scenic environment, such as light intensity, outdoor weather is complex and diverse, and severe weather is irresistible. There are many corresponding solutions to Moxuanju, according to the actual situation in the local area, we can provide you a cost-effective glamping tent insulation solution and a high-comfort living experience.
Related Blog

Do you want to offer your customers a unique and comfortable way to enjoy nature? If so, you will love our 5m shell shape glamping tent!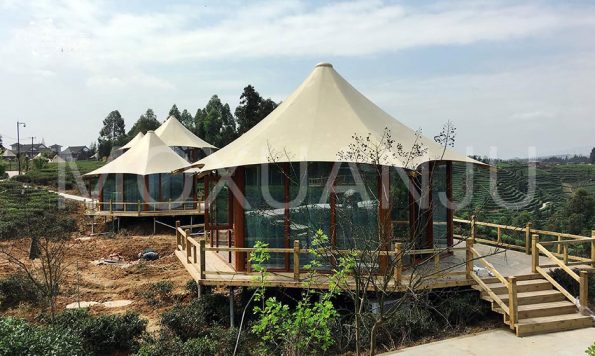 Can the Glamping Tents be customized? Glamping tents are all fabricated structure, all the components are prefabricated in the factory in advance, the components would be installed and constructed after arriving at the scene. This means that Glamping tents are completely customizable. Appearance and Size can be customized At present, our products include quadrangle, hexagon, […]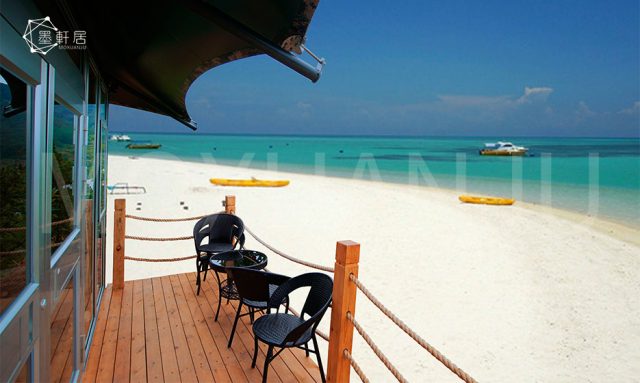 The sea is warm and unrestrained, it is always vibrant, and the seawater is clean and transparent. Camping on the beach, blowing the wind on the beach, filled the night sky, and if you can't buy a seaside villa, then come and live in Luxury Glamping Tents on the beach. The feeling of living by […]