Let's go on a trip. The fast-path lifestyle has become a habit for the public. Nowadays, people want to be convenient, fast and efficient and so on. People are more and more fond of intimate contact with nature and enjoy the beauty of nature. The glamping tent can be well integrated with nature, which is good when hanging out with your family together on holiday to enjoy the natural scenery.
What is the difference between a Glamping tent and camping tent?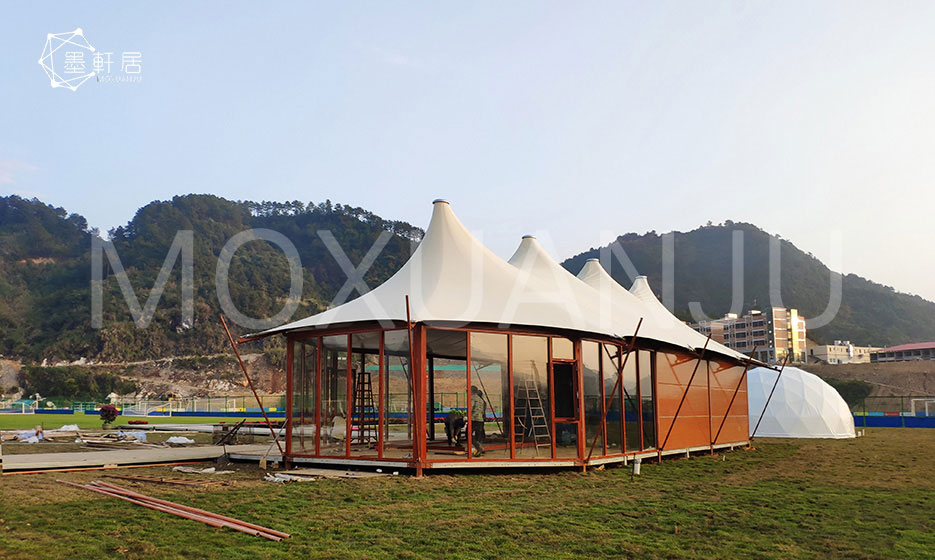 Glamping tent is a good solution for outdoor accommodation, no matter whether it is windy or rainy; we don't need to worry about these. The snow load or wind load are evaluated by a professional team, and the winding road at least 80km/h to 100km/h. In addition, the inner facilities are available, such as beds, washroom, curtain, insulation cotton and so on, which are standards of star hotels. Glamping tent will give you a different experience for outdoor accommodation.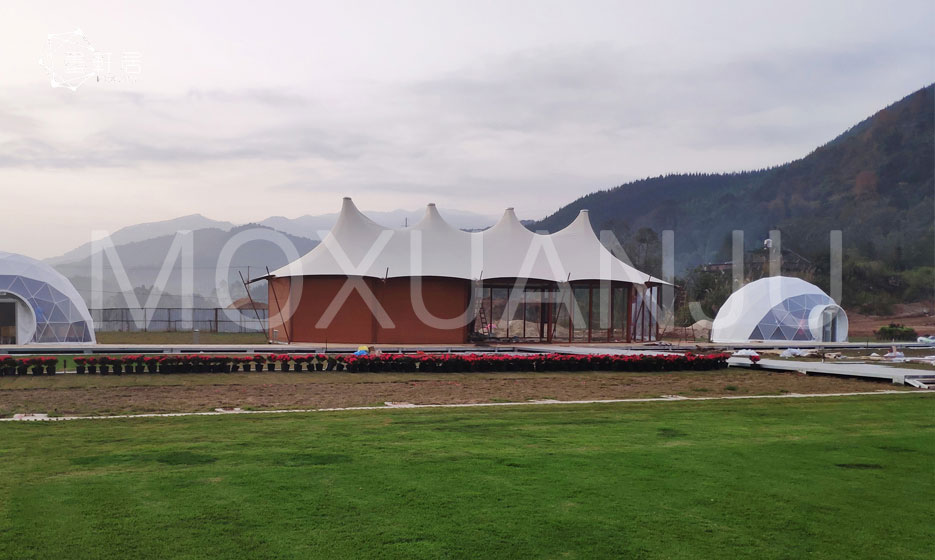 Regarding installation and transportation, Glamping tents are not limited by ground site and no needs for the ground foundation. Whether it is in the mountains or the plains, we can meet the needs of customers and customize it privately. Fast construction, Glamping tent is a temporary hotel building, which is cheaper than concrete construction and quicker procedures. Construction and dismantling can be completed in one day, saving a lot of unnecessary time.
Related Blog

Transparent Dome House is another synonym for romance. It brings you 360° immersive nature experiences. You can escape from the noise of the city and enjoy a different way of life.
Our Tipi 12 Glamping Tent will bring you a cool forest Summertime. The Indian-style Mini Tipi Tent consists of six solid wood as the main support. The shape adopts a pyramid structure design.