Different from Camping Tent, to provide an unforgettable and luxury camping experience, the Outdoor Tent Glamping combines camping and luxury hotel features together.
While enjoying the camping holidays, there is no necessity for you to bring a sleeping bag and camping tent even no need to squeeze in a 100cm width camping tent.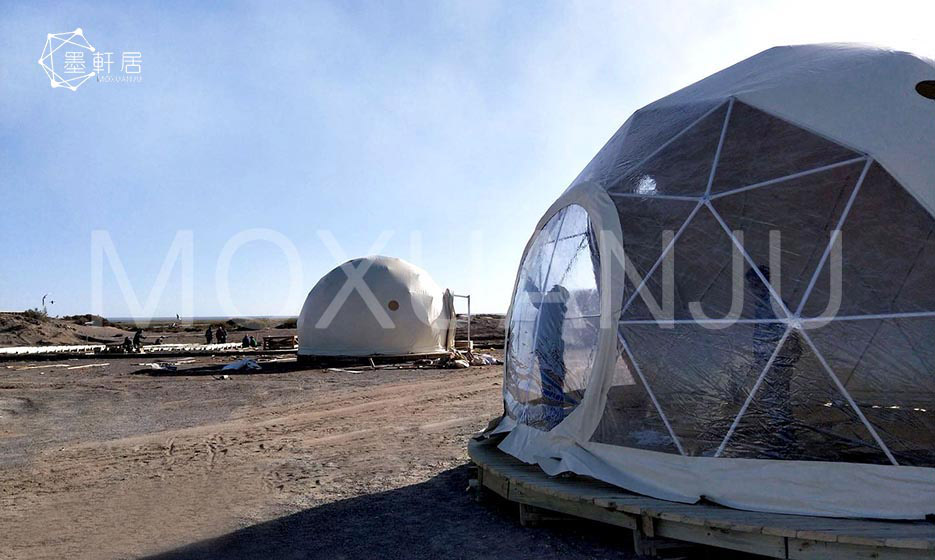 This photo shows our glamping dome tent
The reason they called Tent Hotel as Hotel is they own the hotel-like accommodation experience. Glamping tents are similar in size to traditional hotels, which normally is 20sqmto 80sqm. Glamping tents have a comfortable wood floor, with hotel equipment like double bedroom inside, Sofa, toilet, and bathroom etc. Depending on the different models, the interior height of the Tent Hotel can be at least 2.2 meters.
No pole inside the tent that you can design the space by yourself. The size of the Glamping tent is also related to the functionality which needs to be done, like joining separate restroom, kitchen, etc, which also will increase the size of the entire glamping tent.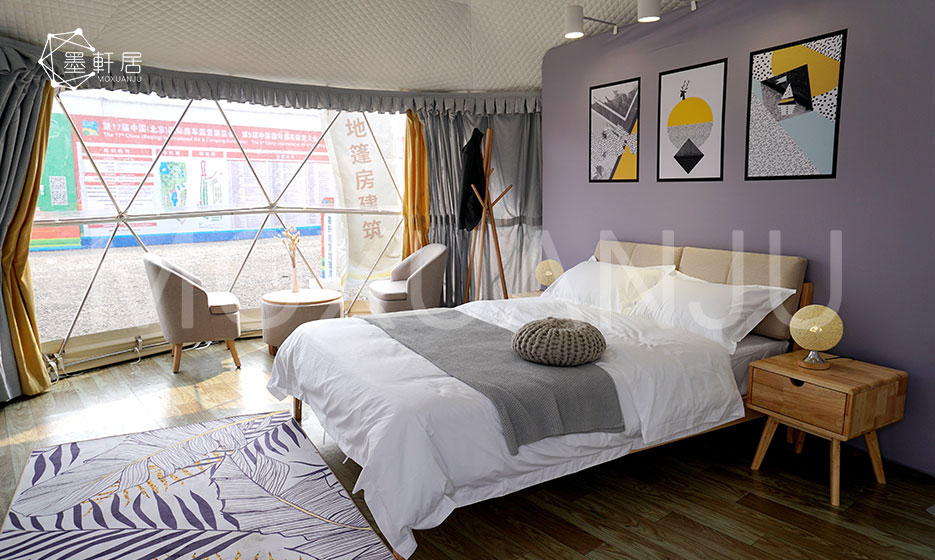 We have developed numerous different sizes of glamping tent products. No matter what size of the resorts, we always have a suitable glamping tent for your choice. Because of the modular structure design, you can also have a customized size for your Tent Hotel. Welcome to contact us to obtain more information about glamping tent specification and size.
Related Blog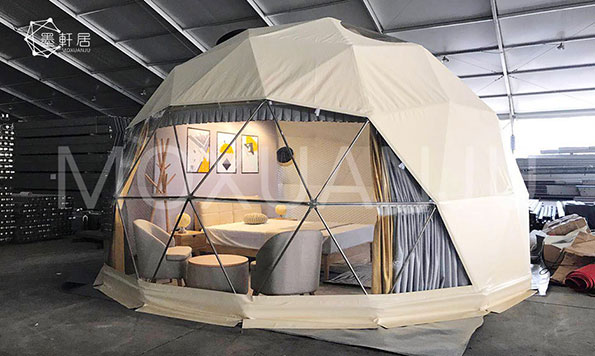 Currently, for the fashionable glamping tent hotel, you have to mention the Geodesic dome glamping tent. The unique design of Geodesic dome tent with translucent PVC cover, allows you to lie on a comfortable bed, look up at the stars and enjoy the outdoors scenario. Moxuanju can provide custom-made Geodesic dome glamping tents of different […]
Have you ever dreamed of sleeping under the stars in a cozy? If so, you might want to check out the panorama dome glamping tent.
A unique, safe, and reliable outdoor camping tent is an important role to combine all these camping elements. The Mini Tipi Tent is built for outdoor camping.