Discover the best types of camping & luxury vacations
Generally, it is suitable and comfortable to have 5 sqm space of a glamping tent. However, luxury glamping tent has more standards for living space. More facilities and spaces inside are needed for a unique living experience. 20 to 80 sqm is a suitable dimension. Check these four popular glamping tents below please:
Geodesic dome glamping has a special design and a good view. Inner space is good and different sizes for option from 6m to 8m diameter. Inside space area from 28 to 50 sqm with a bathroom. No matter space for big beds or double single beds or family suite, all can be satisfied.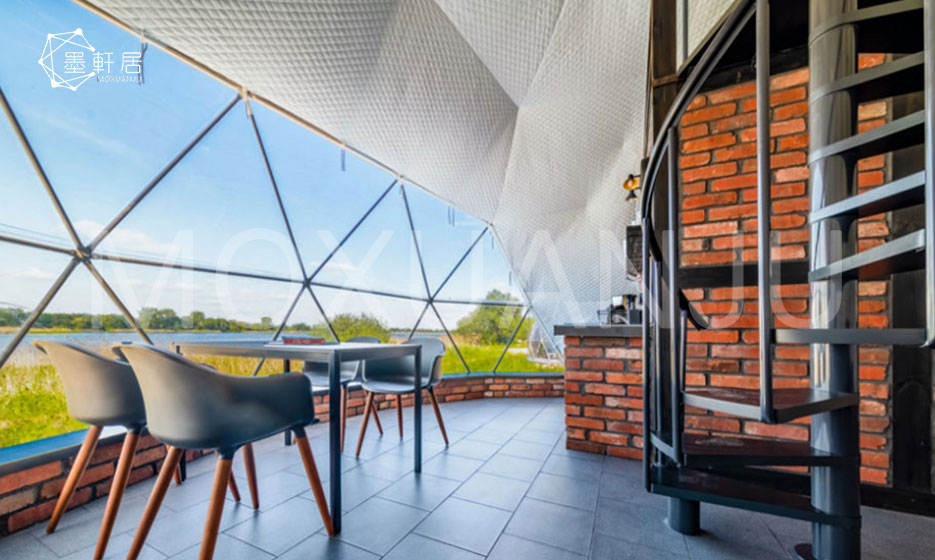 Shell shape glamping tent is an exploration of nature and pursuit of life. A combination of bionics and architectural elegance. Every specification of shell tent from small to big shell all have completed supporting facilities. Any size as an option for you from 20 to 50 sqm.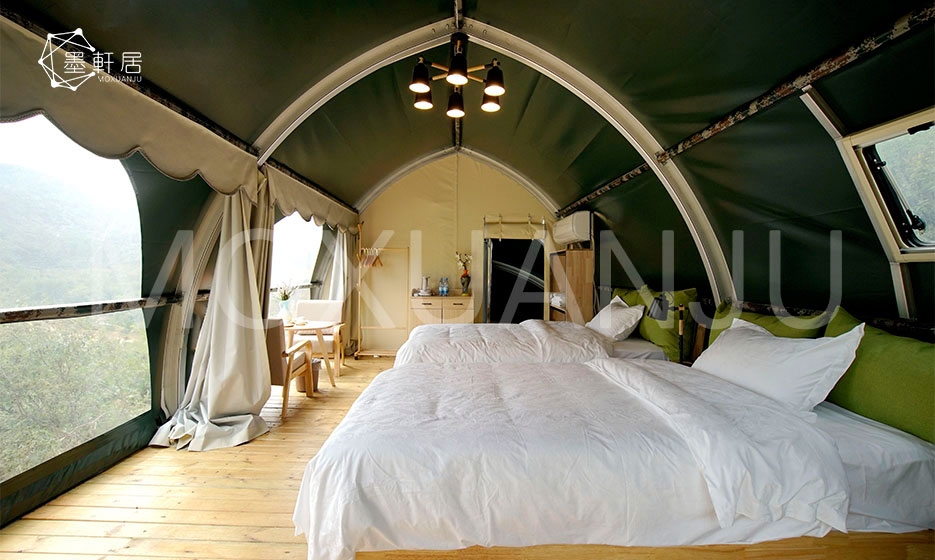 Multi Peak Safari Tent has a brilliant good view and versatile model and luxurious living experience. It's suitable for a big family suite from 70 to 200 sqm. Custom size is absolutely available.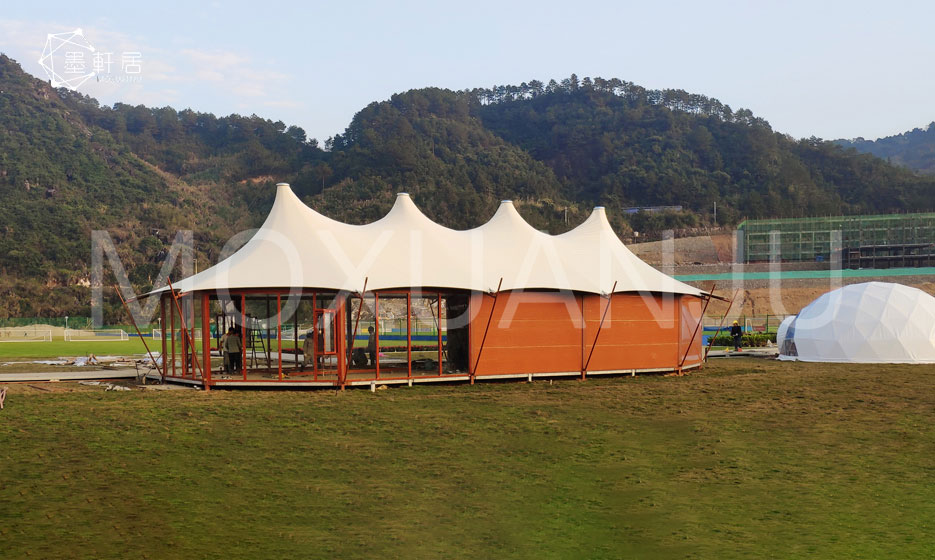 Glamping tents of MOXUANJU have not only characteristic designs, but also are designed due to good experiences. It is totally no problem if you have any requirements for internal space customization. If you have any demands about glamping tents, please free to contact us. We will recommend suitable solutions of glamping tents to you.
Related Blog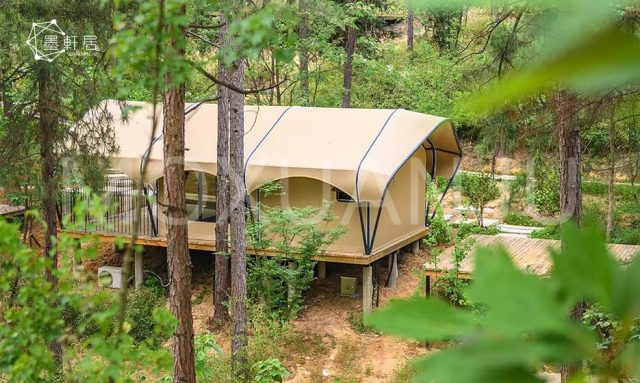 If you are considering building a glamping tent, you may wonder how big a glamping tent is suitable for accommodation.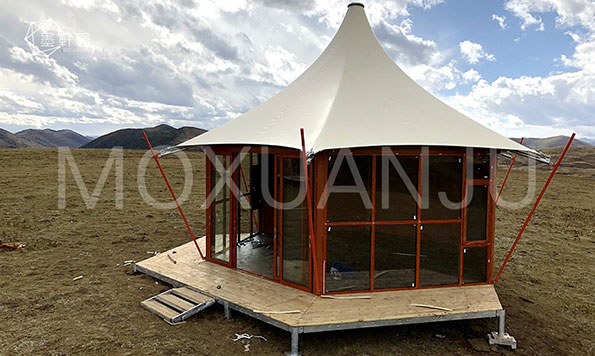 The Glamping Tent is a semi-permanent temporary building that requires both safe construction and good appearance. Tarpaulin waterproof, anti-aging, self-cleaning is what customers concern about. 1. The tent tarpaulin fabric should be waterproof, anti-aging and self-cleaning. The tarpaulin fabric of Moxuanju Glamping Tent is a kind of perfect tarpaulin fabric made of PVC knife-scraped synthetic […]
Moxuanju Architecture Technology Co., Ltd. launched a new safari glamping tent product- Hawaii Glamping Tent. The Hawaii Glamping Tent is covered by two layers of thick tarpaulin and adopts the new structure design of a large frame covering a small frame. This design has a wider outer eave as an activity area, and the space […]