Ancient Indians used natural wood and cowhide to build conical tents, which has also become an important part of Indian history and culture, and has developed into today's Tipi tents.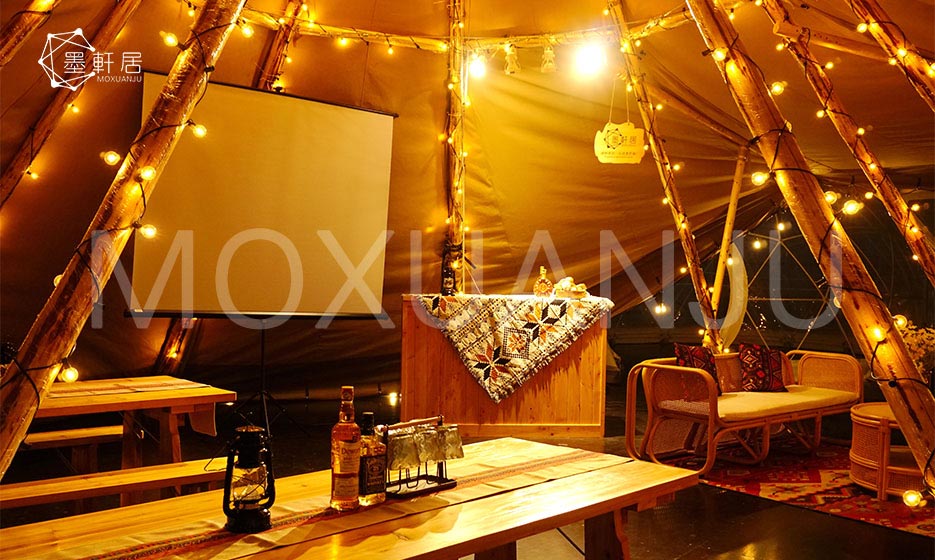 When we decided to produce Tipi tents, we would respect history and culture as the premise, and we would never make do with the selection of wooden poles. After 3 months of material selection, site selection, testing, trial assembly and other processes, we focus on fir.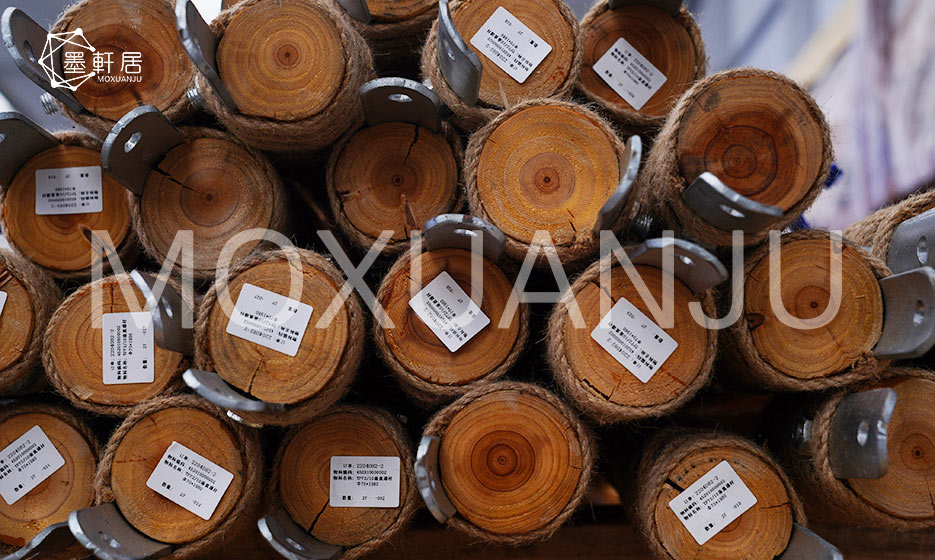 Chinese fir has a beautiful tree shape, which is simple and elegant, solemn and dignified, and grows very rapidly. In its infancy, it can grow more than 1 meter high every year, and the longest can be more than 30 meters. At the same time, the texture of is fine, tough and light, easy to dry, easy to process, and not easy to crack and deform. It is a good material for shipbuilding, architecture, and bridges.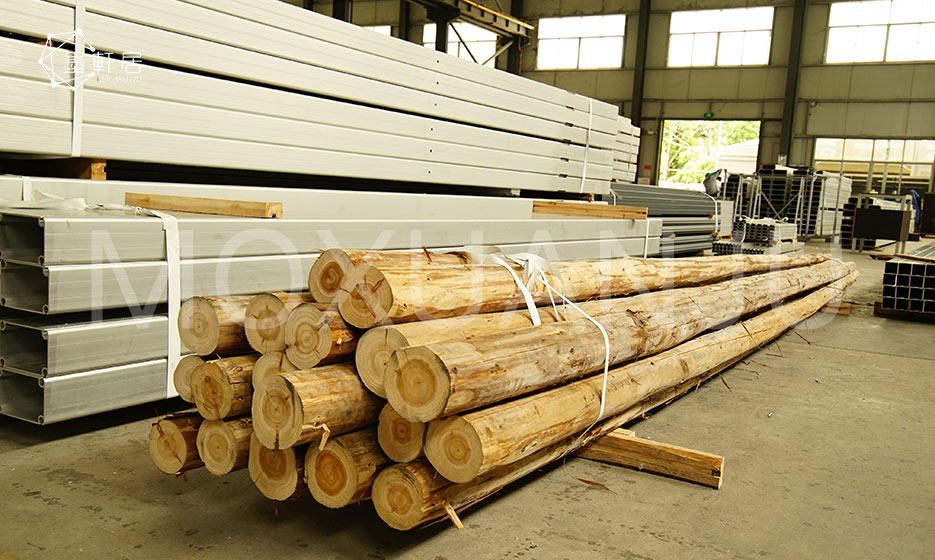 Each Chinese fir is carefully selected under comprehensive conditions such as age, diameter, length, and the state and shape of it. Strictly screened fir trees are required to have straight trunks and the same density, and the qualified rate is only 12% for every 100. As the main material of Tipi tent, it becomes very rare.
We will conduct peeling, drilling, grinding, drying, painting and other processes to process the fir while retaining its unique texture.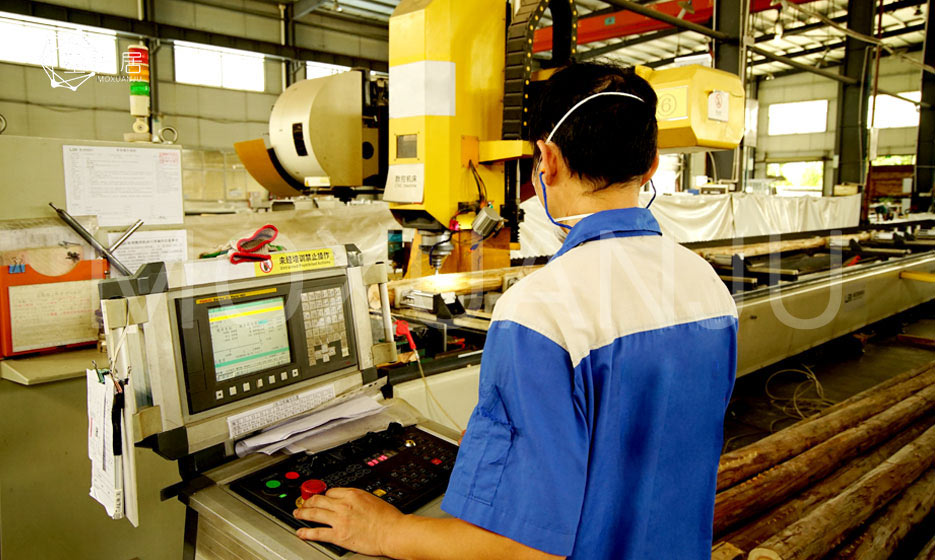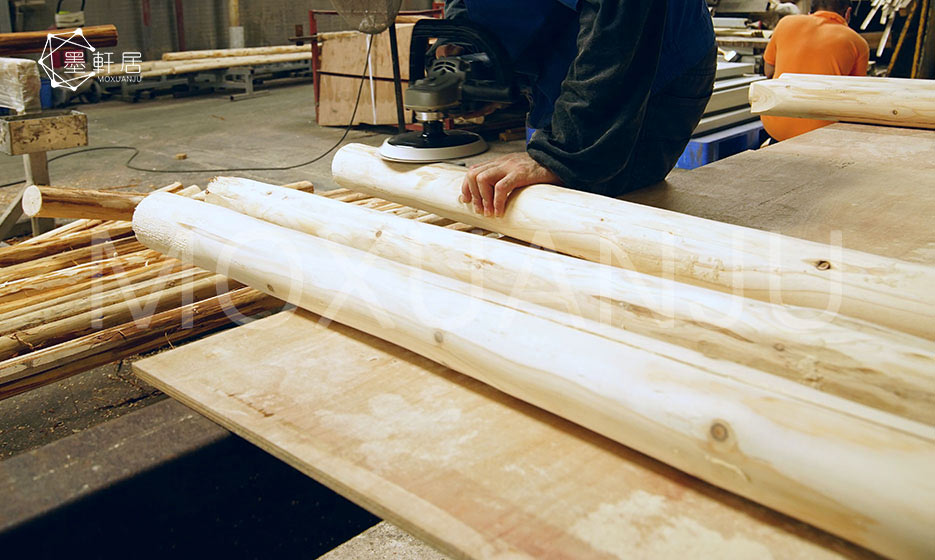 When we were building Tipi tents, we were actually experiencing the history and culture. Every Chinese fir has its own story. It grows in nature, records the changes of time and surroundings, and presents its own story to you in Tipi.
The real wood and lines reveal a natural tone, with fine but smooth wood texture and natural traces, and have a real natural beauty, integrating the original posture with modern humanistic thought. We will take fir as the soul and canvas as the leather bag to create each Tipi tent with unique charm.
Related Blog
Summer weather may bring some heat to the interior of the geodesic dome, but the following methods can solve this problem.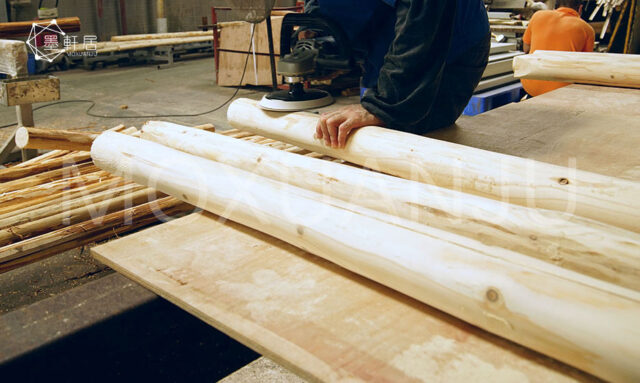 Ancient Indians used natural wood and cowhide to build conical tents, which has also become an important part of Indian history and culture, and has developed into today's Tipi tents. When we decided to produce Tipi tents, we would respect history and culture as the premise, and we would never make do with the selection […]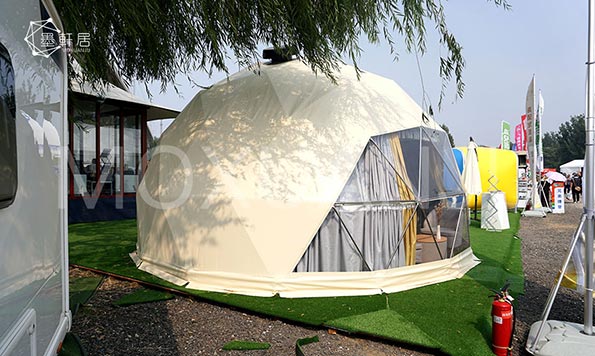 Glamping tent is generally used as a semi-permanent building for outdoor purpose. In the complex outdoor environment, outdoors Glamping tent suffers perennial weather, wind, sun, and rain. Whether it's in hot summer or cold winter, it will face the bad weather with extremely high temperature or extremely low. To create a safe and comfortable accommodation […]