If you are considering building a glamping tent, you may wonder how big a glamping tent is suitable for accommodation. According to our experience and professional design concept, Moxuanju provides products of various specifications and types, and different specifications can be customized on demand to meet the needs of different customers. In addition, we also provide a variety of camp planning solutions, which can be designed according to the site conditions, including interior layout and complete supporting facilities, and can be selected according to the actual needs of customers.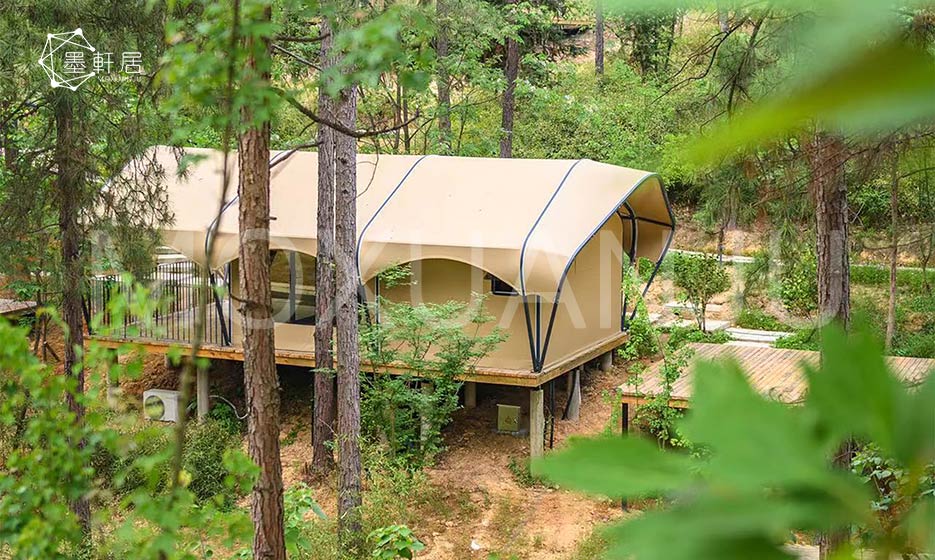 Therefore, according to our professional recommendation, if you want to create an ordinary accommodation space, a 5-meter-diameter Panorama tent of about 20 square meters may be a more suitable choice. However, if you need a more spacious accommodation environment and a separate bathroom, then you can consider choosing a tent product of more than 30 square meters, such as a safari luxury glamping tent, a shell tent, a Hawaii tent or a dome tent over 6 meters. For those customers who need a larger space or create a luxury suite, we can provide a 50-80 square meter luxury double peaks hotel tent as an option.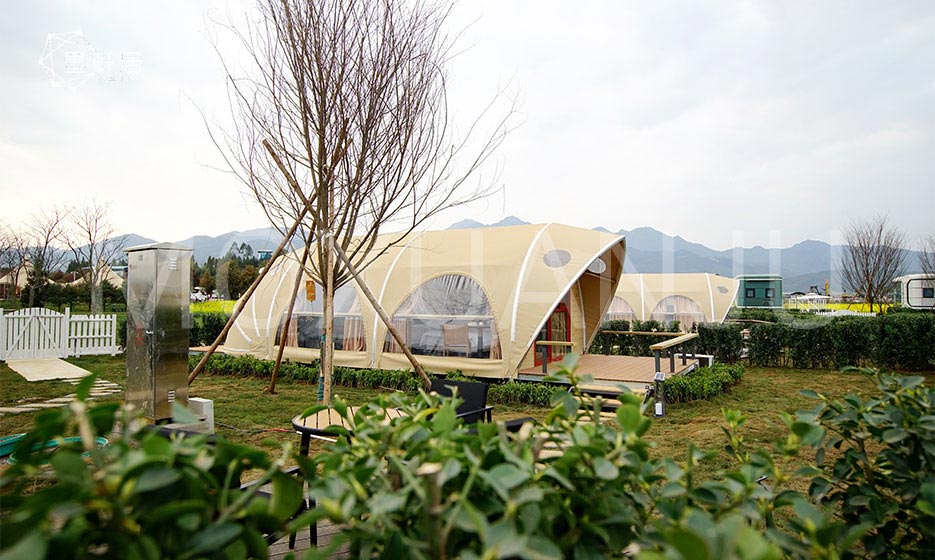 In short, Moxuanju glamping tent can provide professional tent construction services. Our tent products are suitable for various natural environments, including mountains, seaside, grassland, etc., and can provide customers with a comfortable accommodation experience.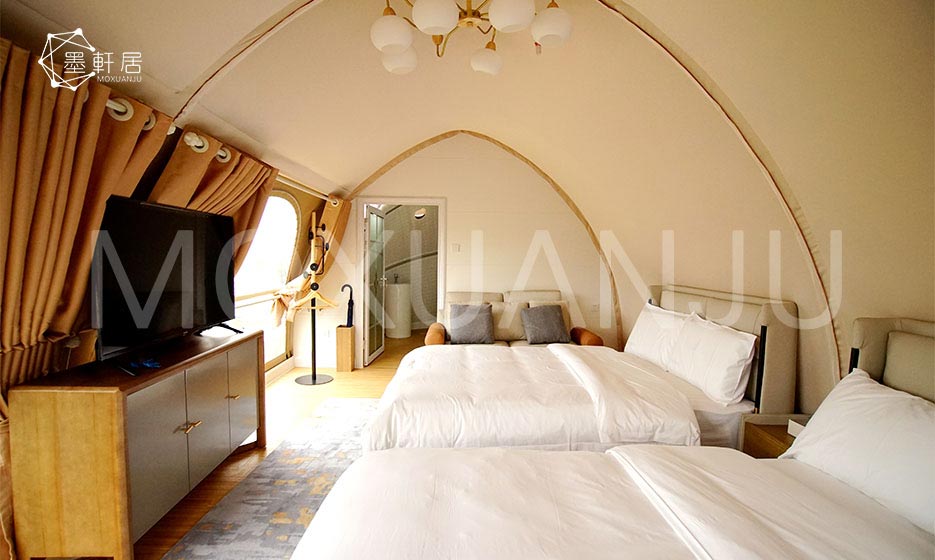 Related Blog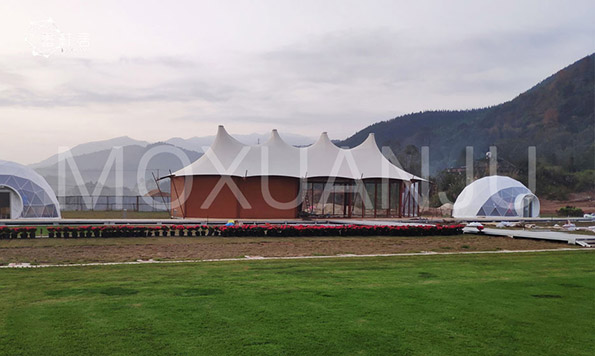 Let's go on a trip. The fast-path lifestyle has become a habit for the public. Nowadays, people want to be convenient, fast and efficient and so on. People are more and more fond of intimate contact with nature and enjoy the beauty of nature. The glamping tent can be well integrated with nature, which is […]
Summer weather may bring some heat to the interior of the geodesic dome, but the following methods can solve this problem.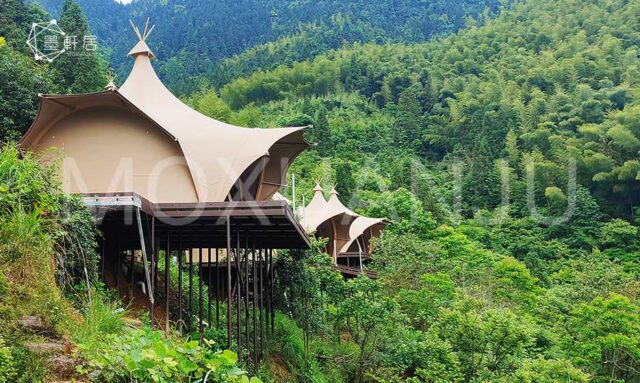 In order to meet the needs of glamping tents in various geographical environments, Moxuanju platform system has played a key role.