Glamping Tent Solutions and Quotations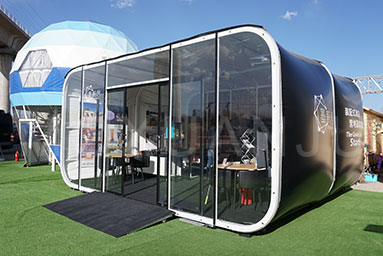 Fashion capsule is an upgraded version of the glamping box, it continues the modular structure design of rapidly installation and disassemble.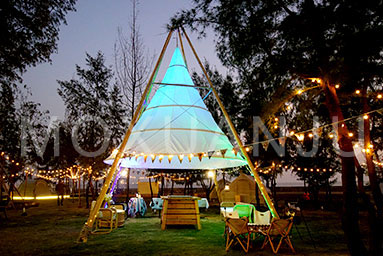 Primitive conic fir pole, Fine texture, Tough and light-weight, Natural cone, More in line with pyramid structure, High density waterproof and breathable canvas, Waterproof and sunscreen, Flame retardancy, Long service life, Weather aging resistance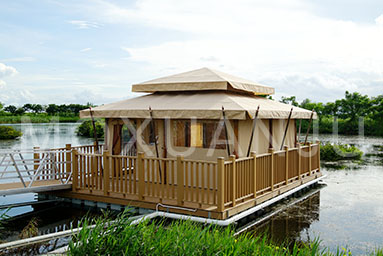 The roof top of the Pattaya glamping tent has a double layer design, allows the air interchange from the gap between two layers. The cotton decorative insulation layer provides good resistance to outdoor high and low temperatures. The The screen window at the entrance adopts the self-priming curtain design, with screen windows on both sides. You may get the vacation vibe and exotic feeling by seeing this tent.