With the development of the times, more and more travelers like to be close to nature. The glamping tent hotel is currently popular at home and abroad which can solve these problems perfectly. As a tent hotel for long-term outdoor usage, many people may pay attention to its safety.
So how about the security of the tent hotel?
Frame structure:
Most of the Moxuanju tent hotels use hard pressed extruded aluminum 6082-T6 and 6061-T6 aluminum alloy profiles, the prefabricated aluminum frame fittings are fixed by high-strength bolts, which guarantee the safety and durability. The wind load can reach 100km/h.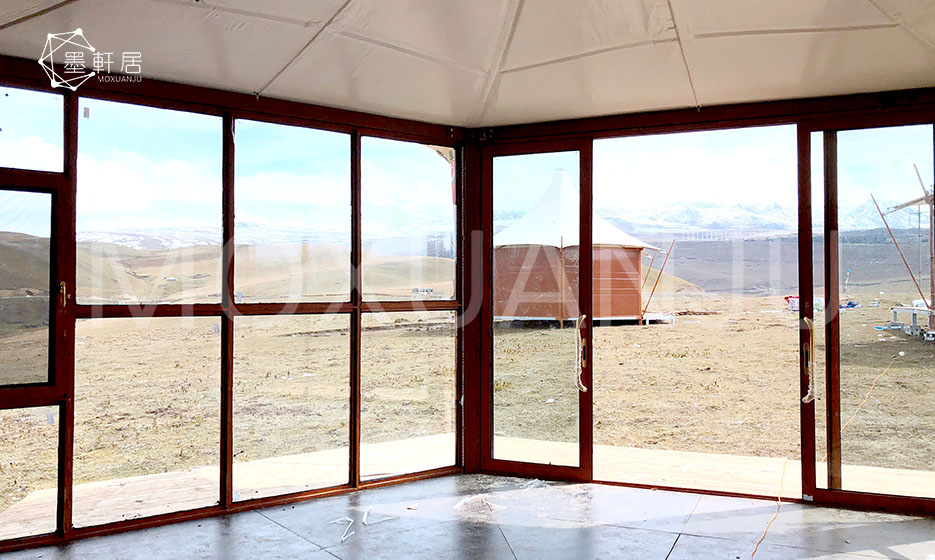 PVC roof cover material:
Roof cover is an important material for tent hotel. In order to ensure the long-term use of roof cover, Moxuanju tent hotel adopts special optimized double-coated PVC polyester textile, waterproof, UV-resistant, and retardant to DIN4102 B1, M2, CFM standards.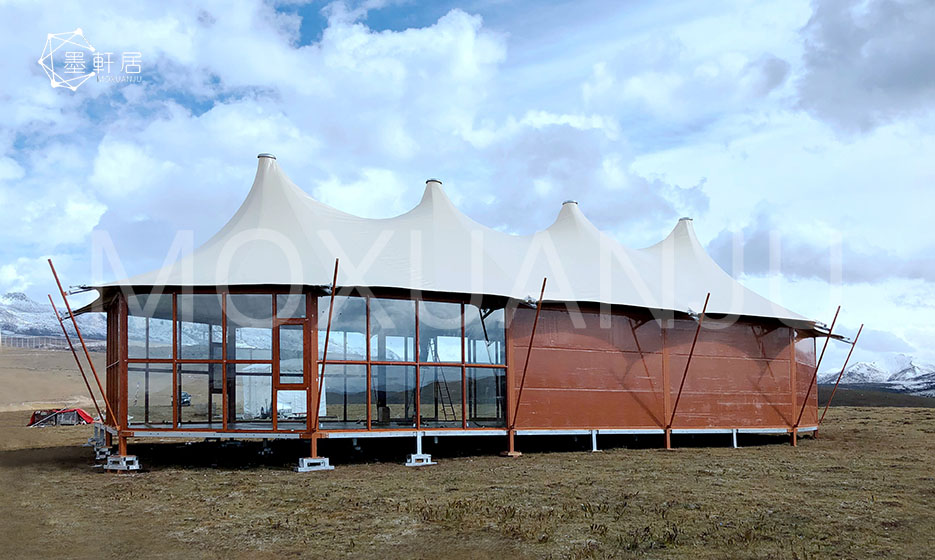 This photo shows our snow mountain tent hotel
Moxuanju Tent Hotel has the core technology of the tent and owned a rich experienced team. As a long-term outdoor tent hotel, it can adopt various situations, also allows you close to nature and enjoy the star hotel standard at the same time.
Related Blog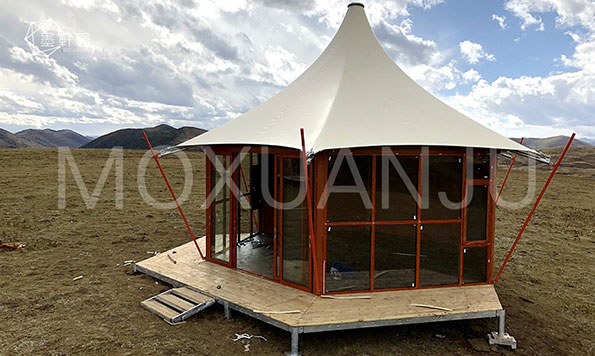 The Glamping Tent is a semi-permanent temporary building that requires both safe construction and good appearance. Tarpaulin waterproof, anti-aging, self-cleaning is what customers concern about. 1. The tent tarpaulin fabric should be waterproof, anti-aging and self-cleaning. The tarpaulin fabric of Moxuanju Glamping Tent is a kind of perfect tarpaulin fabric made of PVC knife-scraped synthetic […]
Are you looking for a unique and memorable venue? You need the Large Teepee Glamping Tent from Moxuanju Glamping Tent.
Nowadays, more and more tourists prefer to relax and spend their holidays in wild places with beautiful scenery far away from the city. Camp tent hotels and glamping tents built on topography have become a new trend. Moxuanju has set up 42 luxury glamping hotel tents of different shapes and styles in this camp, including […]