In the Luxury Glamping Tent series, the Glamping Tent Geodesic Shape series is a relatively mature product with high-cost performance. If you want to purchase a batch of Glamping Tent Geodesic Shape as a hotel to invest in a resort hotel, How much does a Glamping Tent Geodesic Shape Cost? The following is for reference only.
According to the relevant information online, the 2018 annual construction in square price, civil construction at 1,300 yuan / square meter, installation at 260 yuan / square meter, the total cost at 1560 yuan / square meter. The cost of the assembly  Glamping Tent Geodesic Shape Cost is 300-700 yuan / square meter, which is cheaper than the fixed construction cost of the concrete reinforcement structure.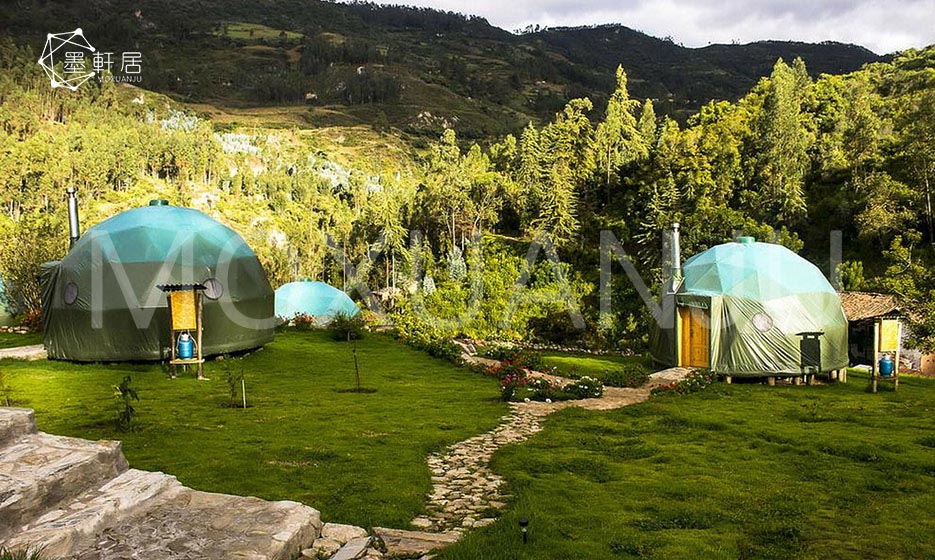 A visionary investor value product quality and structural safety. As a glamping tent with accommodation, structural safety is the primary consideration. Glamping Tent Geodesic Shape is close to nature, energy saving and environmentally friendly, and the structure is a fabricated structure which can be disassembled and assembled repeatedly. It is the best choice for you to invest in a scenic area tent camp, homestay tent camp. The Glamping Tent Geodesic Shape structure adopts Q235 high-strength steel pipe, the surface is hot-dip galvanized, and the white spray is beautiful and elegant. The structural wind resistance has been verified by the Architectural Design Institute. Please feel free to purchase and use.
Let's take an example. In 2018, as one of the hot-selling products of MOXUANJU, the diameter 6m Glamping Tent Geodesic Shape is suitable for double-room hotel tents with a projected area of 28.3 square meters and a structured cost of about 16,000 yuan including the tent frame and PVC roof. Furniture, home appliances, bedding, lighting, bathroom, floor, curtains, insulation cotton, etc. are all optional accessories, since they are personal preferences with different requirements, there is no price for reference.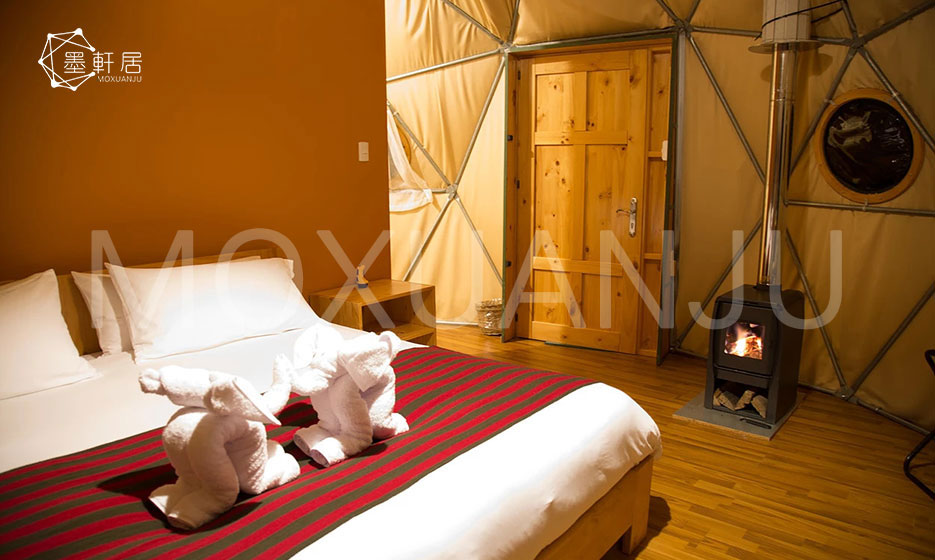 Like a boss with an investment vision, he or she pays great attention to the return on investment, so, Glamping Tent Geodesic Shape's investment is not large, and overall it is much more favorable than concrete structures.
Related Blog

The glamping dome tents are set in the Liupen Mountain, the dome tents designed in a comfortable style. It's nestled on a mountaintop and has 20 acres of secluded property. The perfect place to take in remarkable mountain views and dreamlike starry nights. Peace and tranquility are abundant, as are amenities typically missing with traditional […]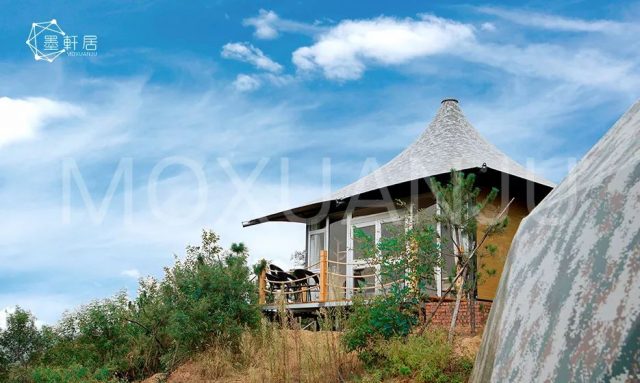 In recent years, there is a popular new way of tourism, with the accommodation function as the core, combining leisure, entertainment, picnic, and scenery viewing as a holiday resort. It is called a glamping tent campsite. This new model of glamping tent is being adopted by more and more merchants, so How to Build Glamping […]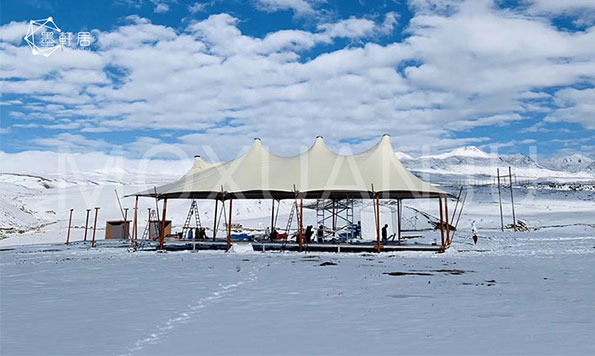 Recently, my friend and I are very fond of investing in a piece of land in the north. We plan to rent it down and build a camping area or a leisure resort. But the problem is that the local area will be snowy all around whenever the winter comes. Could we build up the […]