If you ask me directly, is the Geodesic Dome Tent hotel suitable for living? My answer is Definitely suitable. I did not talk nonsense, there is "evidence".
The first evidence: "Five-star" configuration
There is no surprise about a five-star trip, and now what attractive is five-star camping, which is the same basic configuration of a five-star hotel. It can be provided by the geodesic dome tent hotel, including a comfortable single bed, an independent bathroom, a cozy sofa, a soft carpet, and a cool air conditioner. You can enjoy the picturesque scenery outside when open the door and feel conformable when closing the door. You can own such beautiful scenery and warm circumstance.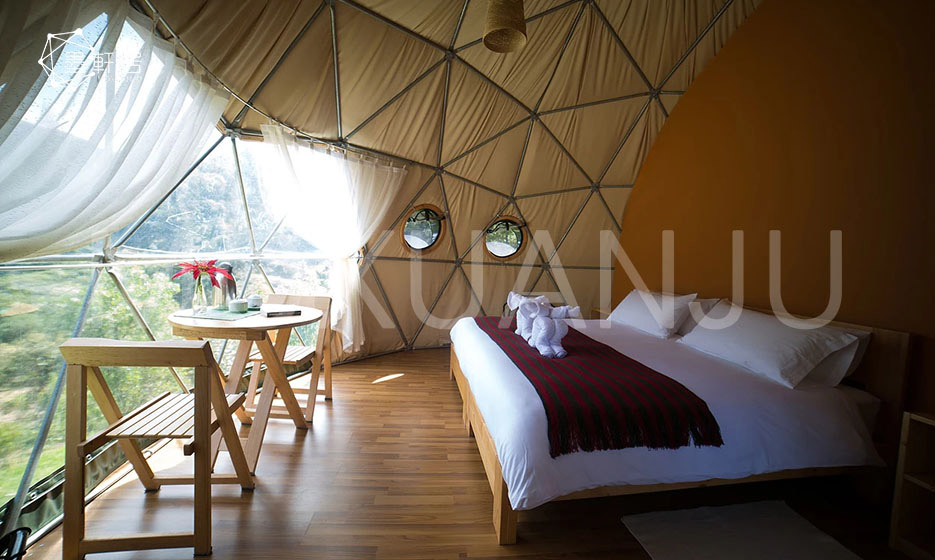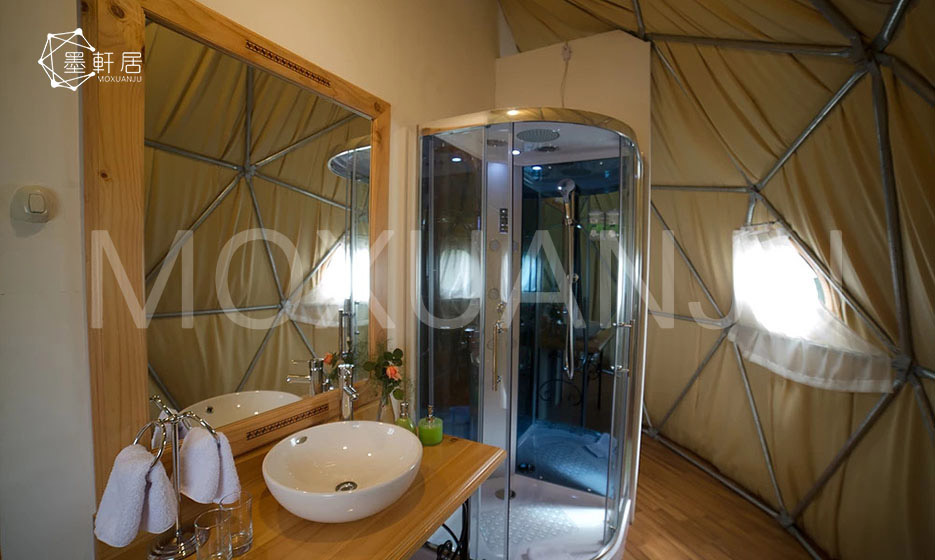 The second evidence: "Epic-level" security
Compared to ordinary camping tents, the safety of the geodesic dome tent hotel is "epic-level". Firstly, from an architectural point of view, the structure of a spherical building is stronger than other shapes, so it is more suitable for a living than a normal hotel. Secondly, the geodesic dome tent hotel used the galvanized steel pipe and high-strength tarpaulin are waterproof, wind-resistant, snow-resistant, rust-proof, etc. You can live in it not matter in spring, summer, autumn or winter.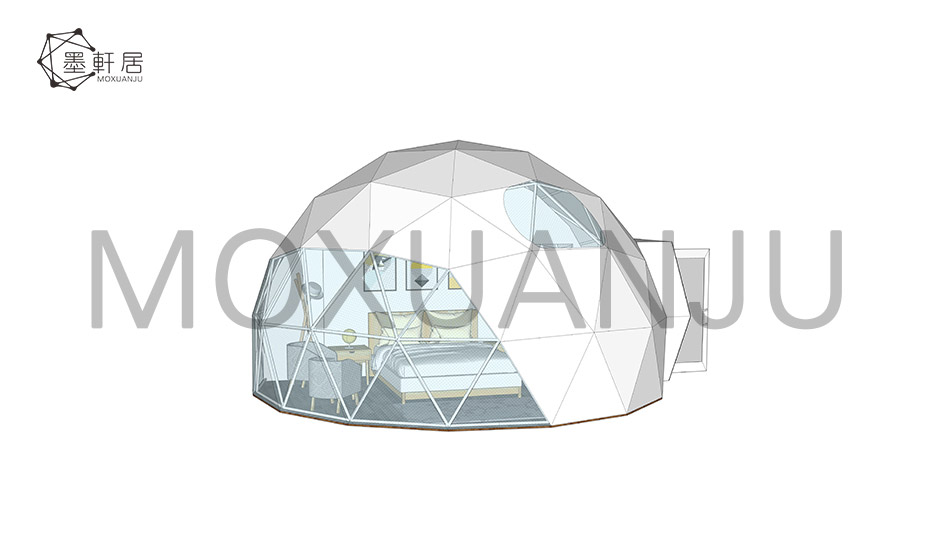 The third evidence: "uncommon" flexibility
If you are traveling alone, you can choose a geodesic dome tent hotel, which can be equipped with an open-air star-gazing platform. It is easy to set up and disassemble and can be moved anywhere. Different views with different geodesic dome tent hotels, just like different journeys meet different people, it's unique and charming.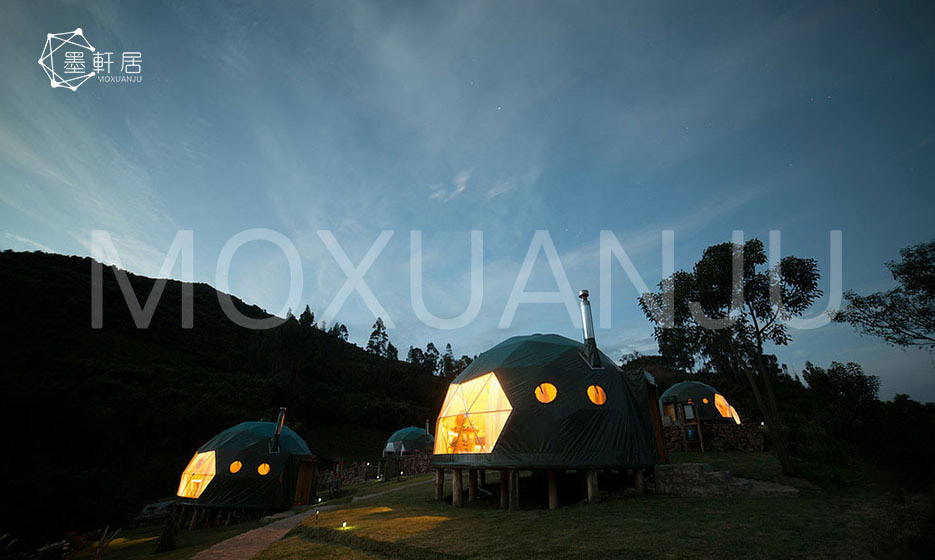 The life is short, how can we waste the rest? The world is so big, please take me, together with the geodesic dome tent hotel to start the journey.
Related Blog

Ladybug Dome Glamping has a big space, with a toilet, a bunk bed, a sofa, a desk, it's big enough for a three or four-person family. The beetle shape and colors will catch the kid's eyes, it will bring your resort or hotel many family customers. Customization is available in the tent size, colors, and […]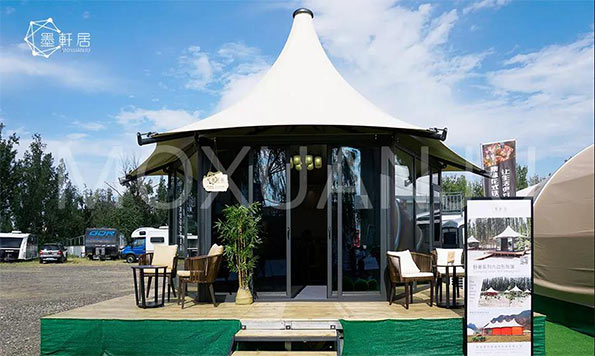 In winter, many people have a question about the staying experience of the glamping tent. The glamping tent is used as a semi-permanent structure for outdoor camping. Facing the cold winter, we can use the following three ways to create a comfortable experience of cold resistance and warmth. 1、Insulated cotton lining We use PVC coating […]
Now, we offer you a new renovation plan with big space. It will make the glamping tent in your campsite resort more comfortable.